Facebook is among the most popular social media sites in the world. And because of the vast number of users that Facebook has, businesses have boosted their sales by advertising on the social media platform. If your business has been advertising on Facebook, you may have been looking for ways to increase the amount of people responding to your advertisements – and there's no better way than by using virtual phone numbers for Facebook ad campaigns. In this article, we'll cover what virtual phone numbers for Facebook ad campaigns are, the many benefits to using virtual phone numbers, and how to get them from United World Telecom.
What are Virtual Phone Numbers for Facebook Ad Campaigns?
In the most basic sense, virtual phone numbers for Facebook ad campaigns are simply cloud-computing based phone numbers that enable businesses to open lines of communication to callers. Businesses can select from a variety of telephone number types, including toll free numbers, vanity numbers, DID numbers, and more – each with their own usage to supplement your advertising efforts. Depending on the type of target market you're looking to access via Facebook, using local numbers (hyper-specific audience) and toll free numbers (broad, national audience) can appeal to customers that want to purchase your products and use your services that you advertise.
What are the Benefits of Virtual Phone Numbers for Facebook Ad Campaigns?
Because Facebook enables you to target specific geographic demographics, using virtual phone numbers for Facebook ad campaigns help your business create a better localization effort and get in direct contact with customers that want to buy your products/services. By using the corresponding virtual phone numbers with area codes in cities that you're looking to appeal to, customers will draw the assumption that you are a locally-based business that can meet their needs.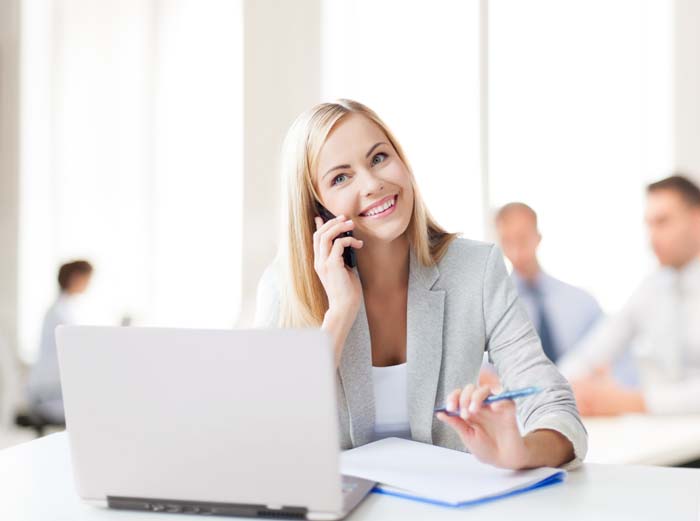 Another benefit of using virtual phone numbers for Facebook ad campaigns is that those numbers can reach international customers that view your ads. For most international callers, dialing your domestic phone number may cause those customers to receive long-distance fees, service blockages, or the hassle of dialing outside of their home country. Instead, using virtual phone numbers for Facebook ad campaigns enables your business to use ITFS and UIFNs (known as "International Toll Free Service Numbers" and "Universal International Freephone Numbers", respectively). These phone numbers enable calls to be made to your business regardless of where the caller is based out of.
Virtual phone numbers for Facebook ad campaigns can also be augmented with a variety of add-ons that can enhance your business presence. For instance, using the popular add-on time of day routing enables inbound calls to be routed to different destination numbers (the phone number where calls are routed to) based on the time of day that callers choose to contact your business. If those calls occur outside of regular business hours, you can use time of day routing to funnel those calls to another call processing center located in another favorable time zone, ensuring that orders are placed and customer inquiries are handled appropriately. Another add-on that's useful for Facebook ad campaigns is a PBX, or Private Branch Exchange. Using a PBX creates a directory system for inbound callers, enabling customers to navigate your business, find the information they're looking for, and place orders automatically.
How to Get Virtual Phone Numbers for Facebook Ad Campaigns with United World Telecom
Now that you are familiar with the many benefits that come with using virtual phone numbers for Facebook ad campaigns, let's take a look at the process involved with subscribing with United World Telecom.
Begin at www.unitedworldtelecom.com, United World Telecom's homepage.
Once the page is fully loaded, you'll notice a series of dropdown menus at the top of the page organized under two headings: 1) Select Your New Phone Number and 2) Enter Your Destination Phone Number.
Starting with Select Your New Phone Number, enter the country code of your desired virtual phone number.
Next, you'll be presented with selecting your phone number type. Depending on your selection, a second submenu will appear, which will enable you to select the prefix or area code for your virtual phone number.
The 3rd dropdown menu will show a list of available phone numbers to choose from – or a phone number will be provided upon activation.
Beneath the second heading, "Enter Your Destination Number," you will provide the country code and the remaining digits in the two menus provided.
Once you've entered the information, click on "View Rates & Try for Free" to proceed to the next part of the process.
A number of payment plans will appear. Select the appropriate one for your intended usage.
Below the payment plans, you'll be given the option to select from a number of add-ons, including outbound calling, call recording, and more.
At this point in the process, it all becomes really straightforward. Simply enter your contact information, intended usage (business or personal), review the Terms & Conditions, enter your billing and payment information, and review your purchase. Once your order has been submitted, a representative from United World Telecom will help you set up your virtual phone numbers for Facebook ad campaigns and answer any questions you may have.