Related: Mexico SIP Trunking
Telephone Numbers in Mexico
You can get a variety of Mexico telephone numbers depending on your need. United World Telecom offers toll free and geographic/local numbers for businesses looking to expand to this region.
Geographic Area Codes
United World Telecom offers Mexico local numbers for virtually every city in the country. Major cities include
Chihuahua (614)

Guadalajara (33)

Mexico City (55)

Santa Catarina (81)

Tijuana (664), and more.
Telecommunications in Mexico
Major telecom operators in Mexico include Telcel, Teléfonos de México (Telmex) Movistar, Iusacell, Maxcom, Marcatel, and AT&T Mexico. However, the Mexican telecommunication scene is mostly dominated by Telmex and América Móvil.
Expand Your Business in Mexico
These days, more and more businesses are investing in Mexico. Do you think it's time to take your business 'South of the Border?' If you are considering expanding your business to Mexico, before you start budgeting for a local office and Mexican team representatives, think about using Mexican virtual phone numbers instead. They give your company a great opportunity to test the waters in a new market without having to spend a large amount of money. You really can't afford to not take advantage of this situation.
How to Do Business in Mexico?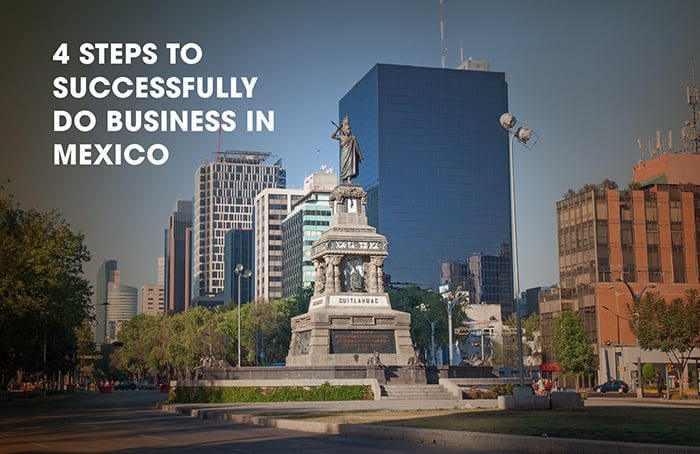 Do you want to extend sales and customer support to Mexico? Or, are you looking to start a new business in Mexico? To enter the Mexican market, one must be aware of a few important factors. Here, we outline important contacts, business etiquette, and resources to help you do business in Mexico successfully.
Mexico is a growing economy with new opportunities popping up every day. The current state of the Mexican dollar makes it a favorable location not only for vacationers but also for businesses. Starting a business in this Latin American country is quick and easy! So, how do you do business in Mexico?
1. Important Contacts
From tax issues to government organizations, here is a list of important contacts to keep in mind when doing business in Mexico.
In order to start your company in Mexico, you must first submit a request to the Ministry of Foreign Affairs.
You will also need to register with the Tax Administration Service, the Public Registry of Property and Commerce (RPPC), and the Mexican Institute of Social Security (IMSS).
Depending on which industry your business falls under, you will need to connect with government organizations responsible for those sectors. For example:

Ministry of Health
Secretariat of Ecology and Environment
Mexican Institute of Industrial Property, etc.

Non-permanent Mexican residents who want to do business in Mexico are required to contact the Mexican Institute for Foreign Investment.
2. How to Get Business Numbers?
To build business relationships in Mexico, you will need Mexico virtual numbers. With these numbers, you can connect with locals and business contacts from any location. Incoming calls can be forwarded to any location or number you desire.
United World Telecom offers a variety of Mexico business phone numbers:
Mexico toll free numbers — Local Mexican individuals and residents can call these numbers for free
Mexico geographic or local numbers — These are business numbers with local area codes. Locals pay regular calling rates.
Virtual phone numbers make it possible to conduct business operations from any location in the world. It does so by helping you create a local virtual presence through reliable and inexpensive international calling. With these numbers, you can extend sales and customer service to your Mexican clients.
3. Business Etiquette in Mexico
When working in a new country, you must be aware of the country's culture in order to build strong relationships. Here are key notes on Mexican business etiquette:
Brush up on your Spanish; learn basic terms and phrases.
Use titles instead of first names.
Being vocal and showing emotion is considered active business engagement and is recommended.
Punctuality is not as strict as in other cultures.
Most meetings are held between 10 am and 1 pm or 2 pm till 4 pm; however, it is not uncommon for meetings to start late and go beyond time.
Meetings do not always stick to a clear agenda; a free flow of conversation and ideas is encouraged.
Accept what is offered; refusing may be seen as insulting.
Be polite; good manners are valued.
4. Helpful Resources
Additional resources to assist you in starting your new company:
Ready to Do Business in Mexico?
Think you are ready to do business in Mexico? Get started today! Chat with our global specialists to find out how United World Telecom can support your business goals now! Call United World Telecom today and find out more about Mexican virtual phone numbers and virtual numbers in other countries for your business. Don't forget to ask for a free trial with no commitment. Located in Florida's Delray Beach, United World Telecom has been a leading telecom service provider for more than two decades. During that time, the company has rapidly expanded its global reach and continues to offer quality services for businesses of all sizes.