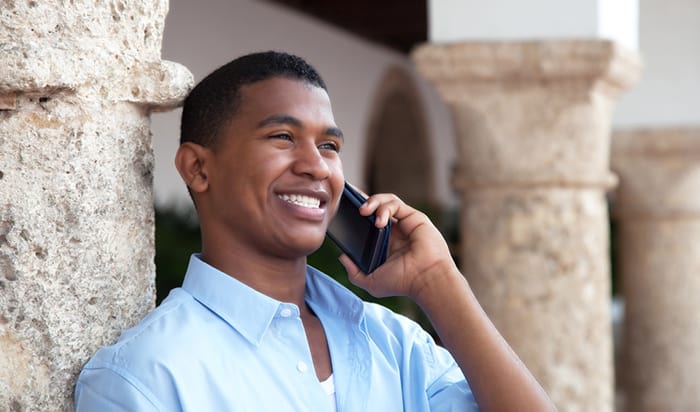 Mexico Virtual Phone Numbers
Mexico's economy is growing rapidly, and this presents a broad range of opportunities in commerce and trade. Mexico is currently the 12th largest exporter in the world. The nation also has trade agreements with 46 countries. Mexico's major exports include: vehicles, electrical equipment, machinery, medical apparatus, furniture, precious metals and gems, and more. Getting Mexico virtual phone numbers can help you tap into this market and expand business operations here.
Get a Virtual Phone Number in Mexico
You can choose from a wide range of Mexico virtual numbers, local, or toll free for cities all over the country. With these numbers, you can set up a virtual office where your customers need you most. That means your customers will be able to contact you from the comfort of their own homes, irrespective of your location.
Types of Numbers Available
Mexico Local Numbers are available for virtually every city in Mexico. Calls made to these numbers incur local charges. Major cities include:

Chihuahua

Mexico City

Tijuana
Mexico Toll Free Numbers are free to call from within the country. The toll free prefix is (800).
How Much Does a Mexico Virtual Number Cost?
Our Mexico phone number plans start at $12.95 a month. You can upgrade your plan to get more monthly minutes and additional benefits. There is no commitment required in order to get a Mexico phone number.
How Long Does it Take to Get a Mexico Virtual Phone Number?
Activation times depend on the type of number you want. Most geographic numbers are available for activation instantly. Others may need a few more days. Contact our representative to get an accurate estimate of how long it will take for you to get your desired number.
Telephone Numbers in Mexico
You can get a variety of Mexico telephone numbers depending on your need. United World Telecom offers toll free and geographic/local numbers for businesses looking to expand to this region.
Mexican Phone Number Format
Mexican phone numbers are 10-digits long. The international direct dialing format is 00 + country code + area code + phone number: 00 52 xxxx-xxxx
The domestic direct dialing code is 01 + area code + phone number. For example, to dial Mexico City (55): 01 55 xxxx-xxxx
Geographic Area Codes
United World Telecom offers Mexico local numbers for virtually every city in the country. Major cities include
Chihuahua (614)

Guadalajara (33)

Mexico City (55)

Santa Catarina (81)

Tijuana (664), and more.
Telecommunications in Mexico
Major telecom operators in Mexico include Telcel, Teléfonos de México (Telmex) Movistar, Iusacell, Maxcom, Marcatel, and AT&T Mexico. However the Mexican telecommunication scene is mostly dominated by Telmex and América Móvil.
Expand Your Business in Mexico
Call United World Telecom today and find out more about Mexican virtual phone numbers and virtual numbers in other countries for your business. Don't forget to ask for a free trial with no commitment.
These days, more and more businesses are investing in Mexico. Do you think it's time to take your business 'South of the Border?' If you are considering expanding your business to Mexico, before you start budgeting for a local office and Mexican team representatives, think about using Mexican virtual phone numbers instead. They give your company a great opportunity to test the waters in a new market without having to spend a large amount of money. You really can't afford not to take advantage of this situation.
Located in Florida's Delray Beach, United World Telecom has been a leading telecom service provider for more than two decades. During that time, the company has rapidly expanded its global reach and continues to offer quality services for business of all sizes.