The German Business Mentality
When doing business, German companies like to take their time when making decisions; they like to avoid taking risks and so it is normal for them to examine every aspect of a business proposal very carefully. Business meetings are generally slow and formal. When negotiating, Germans are forthright about what they want, and they expect the same of you. To establish solid business relationships, always present your facts thoroughly but concisely. Stay well informed about events and trends in your field of business.
Telephone Numbers in Germany
Once you get German virtual phone numbers for your business, you can have your incoming calls forwarded to anywhere in the world. Because German virtual phone numbers are not linked to a specific phone line, you can switch numbers as often as you like. For example, If you are traveling overseas on business, you can have calls routed to your hotel room; if you are working from home, you can have calls routed to your smartphone; if your company has a customer service call center, then you can have calls routed there.
You can choose German virtual phone numbers from many cities throughout Germany, such as Berlin, Munich, Frankfurt, and Cologne. That way, you can advertise your products and services to large concentrations of people. With United World Telecom, it only takes a few minutes to set up your German virtual phone numbers, and then you are good to go. You can use them on your website, in your customer emails, on your special offer coupons, even on TV and radio ads, and billboards.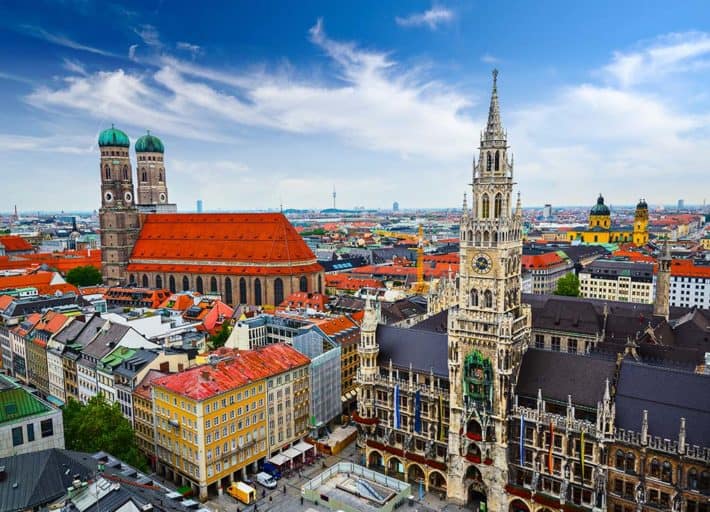 Get German Virtual Phone Numbers to Track Your Metrics
If you decide to have several different German virtual phone numbers, you can use them to enhance your marketing strategies. For example, let's say you are starting a new advertising campaign and you have sent out a newsletter to all your prospects. For this project, you have designed a new "special offers" webpage, and you have placed an add on a local German radio station. If you use a different German virtual phone number for each of these advertisements, you will be able to see straight away, which one is pulling in the most leads.
Other Advantages of Virtual German Phone Numbers
There are many other advantages of using virtual phone numbers for your business. Here are a few of them:
Cost-effectiveness: The cost of subscribing to German virtual phone numbers is much lower than using traditional mobile carriers who charge international long-distance and roaming rates. Because your number is hosted in the cloud, you do not need to pay for dedicated hardware or additional software.
Take your calls on the go: Let's say you have to take a business trip across the county, you're on vacation overseas, or you are in an important meeting and you can't answer your calls. It's doesn't matter because you can have your calls routed to the number(s) of your choice, such as your smartphone, your hotel room, or to one of your colleague's phones. You'll never miss a call, even when you're out of the office.
Increase your professional appearance: Small businesses have to be flexible to succeed. A start-up that is dynamic is one that will stand the test of time. With virtual phone numbers, you can work from a non-traditional office space such as your home office or garage, and still maintain a professional appearance. What's more, no matter how often you move, you will never have to change your number.
Make the most of advanced features: Once you set up your system online, you can make changes as often as you wish. When you subscribe to German virtual numbers from United World Telecom, you get a wide range of free features including call tracking, call recording, rollover minutes, black and whitelisting, text and fax to email, and failover forwarding.
Maintain your privacy: With virtual numbers, you can keep your business and personal calls separate. There's no longer a need to use your personal number for advertising your company.
Call United World Telecom today and let us help you put your business all over the heart of Europe with German virtual phone numbers.