Related: Best Japan Virtual Number Providers in 2023
Telephone Numbers in Japan
IP telephony is widely used throughout Japan. Telephone numbers there are very stable thanks to cutting-edge communication infrastructure.
Telephone Operators in Japan
Japan has one of the most advanced telecommunications networks in the world. Mobile phones are an essential tool. The Internal Affairs and Communications Ministry has estimated that about 107 million people in Japan used mobile phones to access the internet.
The mobile phone network in Japan is dominated by NTT, but Softbank and the KDDI Group have significant market share as well.
How to Get a Phone Number in Japan
When you are ready to buy Japan virtual phone numbers, head over to United World Telecom's Pricing page. Getting Japan numbers with us is a quick and easy process.
Start by selecting Japan (+81) in the left dialog box.
Then, choose the desired number type: Toll free (mobile accessible) or Geographic.
Next, select your new number and proceed to the dialog box on the right.
Here, enter the number where you want calls forwarded.
Next, click View Rates & Try for Free.
From here, pick the plan you want and any additional add-on services you desire.
Complete the check-out process, get a confirmation email from us with further information.
Within 24 hours, a United World Telecom representative will contact you to assist with tech support so you can start your using Japan virtual phone number ASAP.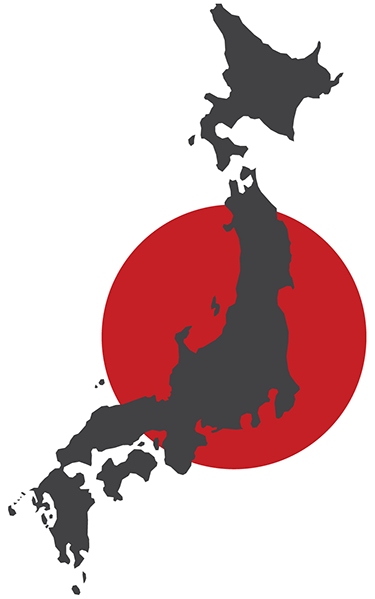 How to Do Business in Japan
When moving your company to a new location or starting a new business in a foreign country, one must pay attention to many different elements. Here, we outline important contacts, business etiquette, and resources to do business in Japan successfully.
Following the US and China, Japan has a large economy and is also ranking high in the technology and telecom markets. The Japanese market is always open to foreign investment and growth. So, what do you need to do business in Japan correctly?
Important Contact Information & Working With Authorities
Here is a list of important contacts to keep in mind; these range from immigration help to business development:
To start a business in Japan, you will need to fulfill a few requirements. The Immigration Bureau can help with the specifics.
As a foreign business, you will need to have a valid work visa. Details and instructions can be found on the Ministry of Foreign Affairs of Japan website.
The Foreign Residents Support Center (FRESC) will help with professional business advice.
The Tokyo One-Stop Business Establishment Center is a one-stop solution to help you get your documents in order for starting a new business in the country.
How to Get Business Numbers
To establish strong connections in Japan, you will need quick and easy communication channels. Japan virtual numbers can help you establish communication with Japanese clients, business contacts, local offices, etc.
United World Telecom offers a variety of Japanese business phone numbers. These include the following virtual number types:
Japan geographic or local numbers — These are phone numbers with local area codes. Locals can call these numbers and pay local calling charges.
Japan toll free numbers — Local Japanese individuals can call these numbers for free.
Universal toll free (UIFN) — A universal toll free number that can be accessed from more than 40 countries worldwide.
With virtual phone numbers, incoming calls can be forwarded to your business phone, home office, or personal phone located anywhere in the world. This means that even if you are not within the country, you can still communicate with locals for reasonable rates instead of expensive international calling charges.
Business Etiquette in Japan
When working in a new country, one has to be aware and respectful of the way locals do business. Here are some important notes on Japanese business etiquette to take notice of and implement in your communication style: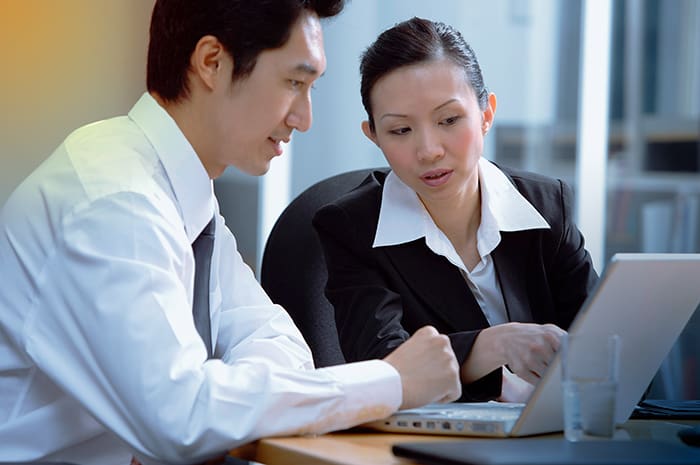 Silence is preferred over consistent and abundant talking.
Individualism is not valued as much as group and community solidarity.
Age equals seniority.
Privacy is important and must be respected.
Brush up on your chopstick skills and manners.
Dress professionally.
Business cards are valued; bilingual cards are preferred.
Give gifts at the first meeting; expensive gifts are not required, it is the thought that counts.
Ask consent before taking pictures.
Helpful Resources
Additional resources to help you build your business, rent office spaces, and more:
Start Planning Today!
If expanding to Japan is one of your business goals, then make your move today. United World Telecom can help you get Japan phone numbers so you can start communicating with the right contacts immediately. Sign up on our website or speak with our global specialists to learn more!
Related: Japan SIP Trunking