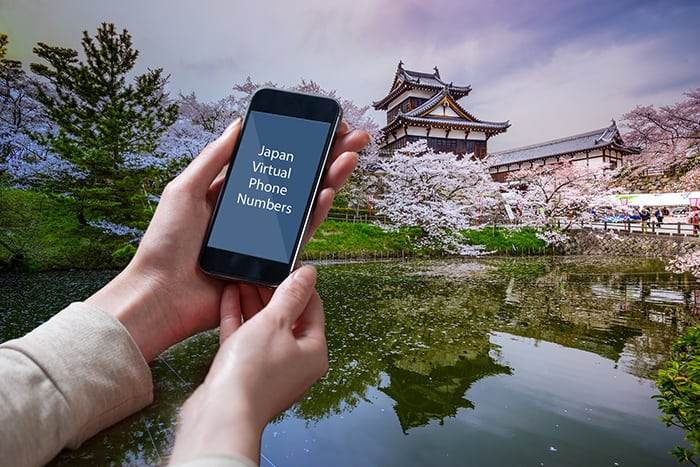 Get a Virtual Phone Number in Japan
We have the world's largest selection of Japan virtual phone numbers. These numbers can make and receive calls from anywhere using a Japan phone number as caller ID. The following number types are available from Japan:
Local Japan Numbers:

Tokyo Virtual Numbers have a local Tokyo area code and start with +81 (0) 3 followed by eight digits.

Toll Free Japan Numbers are free to call from within Japan.
Nearly anyone can get a phone number in Japan to establish a virtual presence there. You will need to provide an ID or passport copy and proof of address.
Our pricing is straightforward without any hidden setup fees or long term commitments. We have numbers starting from $17.95 per month available for instant activation. You could sign up for a free trial online by filling out the form above.
Telephone Numbers in Japan
IP telephony is widely used throughout Japan. Telephone numbers there are very stable thanks to a cutting-edge communication infrastructure.
Japan Phone Number Format
The country calling code of Japan is +81. It is not necessary to dial +81 from within Japan. Callers must, however, dial 0 before the destination phone number when making a local phone call. A full phone number in Japan is ten digits long, including the zero.
Telephone Operators in Japan
Japan has one of the most advanced telecommunications networks in the world. Mobile phones are an essential tool. The Internal Affairs and Communications Ministry has estimated that about 75 million people in Japan used mobile phones to access the internet.
The mobile phone network in Japan is dominated by NTT, but Softbank and the KDDI Group have significant market share as well.
How to Get a Phone Number in Japan
To get a Japan virtual phone number, start at the United World Telecom homepage.
Once there, you'll see a number of links to choose from. For this demonstration, click on the "Local Numbers" button to be redirected to the next webpage.
On the next page, you will find 2 categories of dropdown menus:
"Select Your New Phone Number"
"Enter Your Destination Phone Number"
Starting with the "Select Your New Phone Number" category, click on the 1st dropdown menu and select "Japan (+81)" which is the country code of your Japan virtual phone number.
Next, select a number type, such as Toll Free, Toll Free (mobile accessible), Universal Toll Free (UIFN), and Geographic. If you select Toll Free (mobile accessible), you'll be given an option to select a prefix (120 or 800). For Geographic numbers, you will be given the option to select a specific city in Japan, including the following locations:
| | | | |
| --- | --- | --- | --- |
| • Chiba (43) | • Kawaguchi (48) | • Kawasaki (44) | • Kobe (78) |
| • Kokubunji (42) | • Nagoya (52) | • Narita (476) | • Osaka (6) |
| • Saitama (48) | • Tokyo (3) | • Yokohama (45) | |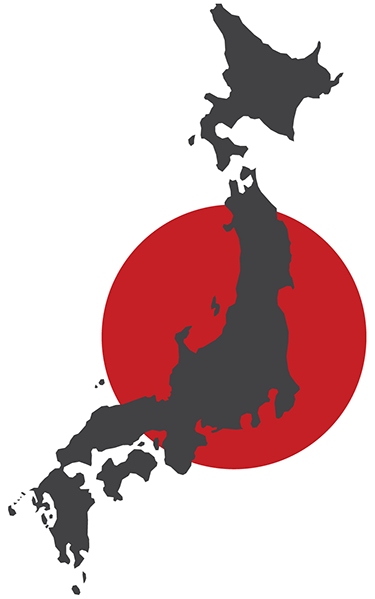 Depending on the type of phone number that you have chosen, the next dropdown menu below will give you either the option to choose an available Japan virtual phone number or you will be provided one upon activation.
In the next series of dropdown menus, you will enter in the destination phone number where calls from your Japan virtual phone number will redirect calls. Enter in your country code and the remaining digits for the destination phone number and once completed, you can select a free trial and view paid subscription plans by clicking on the button below. After this, you can add optional features and outbound calling, if you want.
At this point, the rest of the process is straightforward: enter in your contact information, account type, billing and payment methods. Last, review your purchase to ensure that the information is correct. After that, review the terms and conditions, click the button to verify you understand the conditions, and then finalize your purchase. Within 24 hours, a United World Telecom representative will contact you to assist with tech support so you can start your using Japan virtual phone number ASAP.