Related: Asia Virtual Phone Numbers
Telephone Numbers in Singapore
Singapore phone numbers are regulated by the Info-communications Media Development Authority (IMDA). The IMDA administers a number of programs that aid industries and communities in Singapore.
Telecom Operators in Singapore
Telecommunications in Singapore is among the most advanced in the entire world, with infrastructure spanning the entire city-state. Singapore is widely regarded as an international telecommunications hub. Singtel, M1, and StarHub dominate the wireless market.
Our partnerships with local carriers enable us to provide Singapore virtual numbers with top-notch quality. In addition, we have a PoP (point of presence) located in Singapore, to enable the highest call quality and reliability.
How to Get Singapore Virtual Phone Numbers
When you are ready to buy Singapore virtual phone numbers, head over to United World Telecom's Pricing page. Getting Singapore numbers with us is a quick and easy process.
Start by selecting Singapore (+65) in the left dialog box.
Then, choose the desired number type: Toll free (mobile accessible), Local, or National.
Next, select your new number and proceed to the dialog box on the right.
Here, enter the number where you want calls forwarded.
Next, click View Rates & Try for Free.
From here, pick the plan you want and any additional add-on services you desire.
Complete the check-out process, and get a confirmation email from us with further information.
Related: Singapore SIP Trunking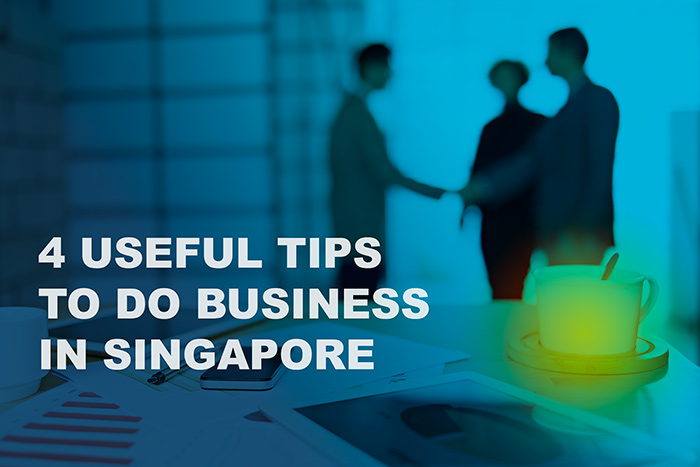 How to Do Business in Singapore?
Singapore has a developing and booming economy with a strategic location. Furthermore, it has a highly skilled workforce and is open to foreign investments. All of these reasons make the country a favorable business location. So, how can you do business in Singapore effectively?
Here, we outline important contacts, business etiquette, and more so you can tap into this Southeast Asian market effectively.
1. Gather Important Contacts
From free trade zones to government organizations, here is a list of important contacts to be aware of when doing business here:
Register your new business with the Accounting and Corporate Regulatory Authority (ACRA), online via Bizfile.
Apply for EntrePass, a work pass for foreign, international business-owners.
Economic Development Board (EDB) takes care of planning and executing economic strategies.
Ministry of Manpower (MOM) offers developmental programs to encourage training and skill development.
Workforce Singapore (WSG) & Skills Future Singapore (SSG) are statutory boards under MOM.
Monetary Authority of Singapore (MAS) is the central bank of Singapore and the institution where your business must obtain its license.
2. Where to Get Business Phone Numbers?
To build professional relationships in Singapore, you will need Singapore virtual numbers. Virtual phone numbers are business numbers that route calls over the internet, enabling companies to virtually enter local markets across the globe. Local Singapore customers and clients can call your virtual number for low calling rates. And you can route incoming calls to any number or device of your choice in any location.
United World Telecom offers a variety of Singapore business phone numbers:
Singapore toll-free numbers — People in Singapore can call toll-free numbers for free. However, they are only reachable from within Singapore.
Singapore national numbers — These numbers start with +61 31 and are reachable throughout the entire country. They can also be reached from outside the country.
Singapore local numbers — These numbers start with +65 6 and are reachable throughout the entire country. They require a local business registration.
Universal toll-free numbers (UIFN) — A universal toll-free number that can be accessed from more than 65 countries worldwide.
Use virtual Singapore numbers to tap into this vibrant economy and offer sales and customer support services. Network and build relationships with important business contacts, and generate valuable partnerships.
3. Business Etiquette in Singapore
When working in a new country, it is important to learn about that area's culture and traditions. Here are important points on Singapore business etiquette:
Silence is an important element in communication here; rushed and quick decisions or answers are perceived as insensitive.
Singaporeans work by the concept of "face" referring to personal dignity. One's "face" or dignity must be maintained.
Additionally, don't do anything that may cause another person to lose face.
Be respectful and courteous during meetings. Bursts of anger and laughter are seen as disrespectful and insensitive.
Dress fashionably; Singaporeans are conscious of labels and fashion trends.
Pay attention to hierarchy and establish strong relationships with senior-most people.
Gift-giving is not common; avoid gifts.
4. Helpful Resources
Additional resources to assist you in starting your new company:
 Ready to Do Business in Singapore?
These resources can assist your efforts in expanding your business' reach by entering the Southeast Asian market. Want to learn more? Chat with one of our global specialists. And find out how virtual communication tools and business phone numbers can support your business!