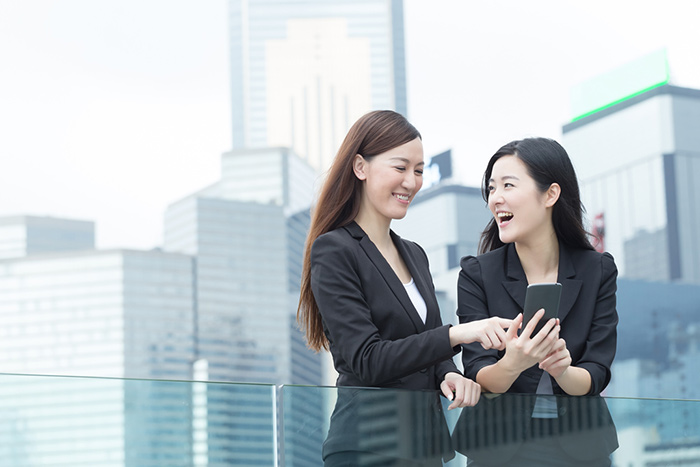 Hong Kong Virtual Numbers
Hong Kong virtual phone numbers can open vast possibilities for entrepreneurs that want to expand their business presence in the most cost-effective manner possible. In this article, we'll take a look at what Hong Kong virtual phone numbers are, how they can be used in your business, and why Hong Kong is one of the most sought-after markets in the world.
Buy Hong Kong Virtual Phone Numbers
First off, virtual phone numbers are a type of telecommunication technology that uses cloud computing to complete calls between two parties. The subscriber pays for the service to route inbound calls to a destination phone number, where calls can also be made by using an add-on known as "outbound" calling.
What makes virtual phone numbers so powerful is that calls can be made between 2 parties located anywhere around the world. This means that you can use a Hong Kong virtual phone number to route inbound calls from Hong Kong customers directly to your Canadian business, for example.
Because the world is shifting towards an increasingly digitized environment, Hong Kong virtual phone numbers serve as a way of eliminating the need for traditional business expansion (i.e. hiring foreign staff, opening a branch office, leasing property, investing capital). This makes the world more accessible, especially for new businesses and startups.
Furthermore, Hong Kong virtual phone numbers eliminate the typical barriers of long-distance calling. This includes long-distance fees or interruptions by foreign service providers, which can be a significant obstacle for business expansion. Also, while Hong Kong is an international hub for business, many individuals prefer to do business with domestic organizations. Hong Kong virtual phone numbers build immediate authenticity and brand recognition for your organization, as virtual phone numbers are identical in function and number sequences to "regular" phone numbers.
Why Your Business Needs to Get Hong Kong Virtual Numbers
Hong Kong virtual phone numbers are capable of vastly expanding your business capabilities as soon as you purchase a subscription. The reason is that virtual phone numbers are part of the evolving digital landscape, which allows organizations to use add-ons and features that can increase their capabilities. For instance, your business may be based in New York City, which is 13 hours ahead of Hong Kong. By using the add-on known as "time of day routing," you can reroute calls from Hong Kong to another call center in a favorable time zone when you've officially closed business hours at your headquarters. Or, you can use "call recording" to monitor your employees and create a document of interaction with the public, which is also a requirement for international governing organizations in finance, investing, and more.
How to Get a Hong Kong Virtual Phone Number From United World Telecom
The process to get a Hong Kong virtual phone number is simple:
First, begin by visiting United World Telecom's homepage at https://www.unitedworldtelecom.com. On the homepage, you'll find a number of links and services offered by United World Telecom. For this example, click on "Local Numbers" to be directed to the next webpage.
Next, you'll find two categories of dropdown menus. Starting with the first, "Select Your Virtual Phone Number," you'll want to select the first dropdown menu and select "Hong Kong (+852)" for the country code of your Hong Kong virtual phone number.
Once you've selected your country code, you will have the option to select the type of Hong Kong virtual phone number, including:
"Toll Free (mobile accessible)"
"Universal Toll Free (UIFN)"
"National"
Depending on the type of Hong Kong virtual phone number you select, you will either be able to choose your new number from a list of available phone numbers or you'll be provided one upon activation.
Next, you will enter your destination phone number. First, select the country and the corresponding country code of your phone number. Then, enter the remaining digits and finalize by clicking on "View Rates & Try for Free."
Below, five different payment plans will be shown to choose from: Basic, Value, Power, Premium, and Enterprise. Select the one that best suits your business' needs. Further down the webpage, you'll see a number of add-ons and features that you can add to your Hong Kong virtual phone number, including "rollover minutes."
After you've chosen the appropriate add-ons and features, you can then add your contact information, account information, payment and billing information, and review your purchase. Before finalizing your purchase, you should know that you can add additional Hong Kong virtual phone numbers as needed, which starts the process from the beginning steps. Once you are satisfied with your purchase, click on the terms & conditions and hit "Submit."
Once your order is submitted, you will be contacted by a United World Telecom service representative within 24 hours help get you set up and answer any questions you have about your new Hong Kong virtual phone number.