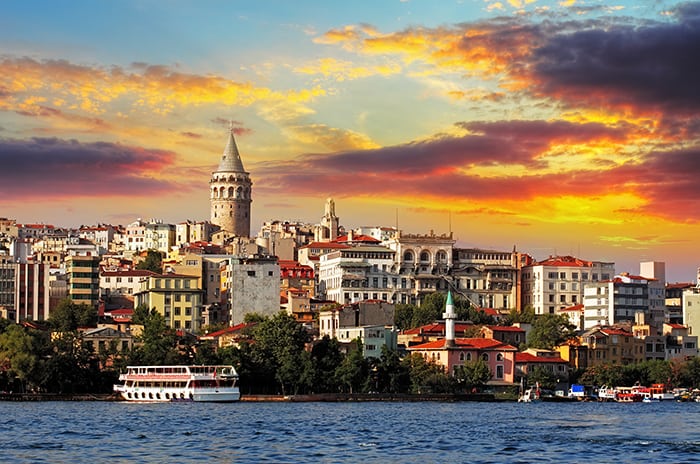 The Republic of Turkey is the most eastern country in Europe and the most western in the Middle East. And because of this prime location and proximity to so many major international hubs and economies, the country boasts many investment opportunities for businesses looking to expand and grow. One way to start building a relationship with local Turkey customers and vendors is by using a Turkey phone number.
Get a Virtual Phone Number in Turkey
Getting a Turkey phone number can help you enter your business in the local market. And with virtual Turkey phone numbers, you do not even have to be physically present in the country to start building connections. Here is a look at available Turkey number types:
Turkey Toll Free Numbers (800) are free and reachable from anywhere within Turkey.
Turkey National Numbers (850) are reachable from anywhere within the country.
Turkey Geographic Numbers are local numbers that incur local calling charges. Local Turkey numbers for the following major cities include:
Ankara (312)
Istanbul Asia (216)
Istanbul Europe (212)
Malatya (422)
Samsun (362)
How Much Does it Cost?
Our Turkey virtual phone numbers start at $18.95 per month. These numbers give your team and employees the ability to accept calls from customers, business contacts, and vendors residing in Turkey through inexpensive calling methods.
Telephone Numbers in Turkey
There are a variety of telephone numbers available for personal and business use in Turkey. With Turkey virtual phone numbers, you can choose the type that works best for your business needs. If you want to establish a local presence within the nation, consider Turkey geographic numbers. If you want to provide callers with a free way to contact you, Turkey toll free numbers are the way to go. Whatever communication tools you need for your business, we can help you get them.
Turkey Phone Number Format
Turkey phone numbers are typically 10-digits long, including a 3-digit area code and a 7-digit subscriber number. The Turkey number format includes the dialing code (+90), trunk prefix (0), followed by the area code and the subscriber number:
+90 (0xx) xxx-xxxx
Geographic Area Codes
Turkey local numbers may have a 3-digit area code followed by a 7-digit number. We offer geographic Turkey numbers for the following major cities:
Ankara (312)
Istanbul Asia (216)
Istanbul Europe (212)
Malatya (422)
Samsun (362)
The format for Turkey local numbers is generally:
(area code) + xxxx-xxxx.
Telecom Operators in Turkey
Telecom companies in Turkey offer a variety of communication-related services such as internet, TV, radio, fixed-line networks, and mobile service.
The main telecom companies in Turkey include Vodafone Turkey, Turkcell, TTNET, TurkNet, and Türk Telekom. Turkcell is the most popular and has the best coverage across the country.