Services
International Telecommunications Solutions for Businesses
Global Call Forwarding is the worlds leading provider of international virtual phone numbers, VOIP services, and call center solutions for businesses.
It's Easy to Sign Up!
Get the perfect virtual phone number in under 3 minutes.
Virtual Phone Numbers
United World Telecom provides a wide array of virtual phone numbers, including local virtual numbers, international virtual numbers, and universal virtual phone numbers in more than 140+ countries throughout the world. Virtual phone numbers, which are also known as DID numbers, UIFN numbers, or ITFS numbers, are available with a range of additional features and service options, including rollover minutes, SMS, and outbound calling. Here is a further look at some of the different virtual phone numbers that are available.
Toll Free Numbers
Numbers that are dialed without any charges to the caller is known as Toll free numbers. Depending on the country you're in, there are a few different types of toll free numbers available. It's important to keep in mind that having access to a mobile network is not the same across all countries. For instance, in the United States and Canada, virtual toll free numbers are accessible on mobile networks, but in many other places they aren't. This is something to consider before you purchase a toll free number.
Specific regulations can vary from place to place. But, in some countries, mobile accessible toll free numbers are able to be dialed through mobile networks and landlines. This is not the case everywhere. In some locations and countries, calls which are made to toll free numbers on mobile networks may not be free.
Geographic / Local Numbers
Local numbers also known as geographic numbers are associated with specific locations within a selected country. For example, here in the US, geographic numbers can be purchased with specific "area codes" for different cities and/or regions. Although an optional feature, local and geographic numbers are SMS capable in many countries.
Universal International Freephone Number (UIFN)
Universal International Freephone Numbers are international toll free numbers. These are also called Universal Toll Free Numbers. UIFN numbers offer excellent value because they can be dialed from a variety of different countries. This works through dialing the specified access code that enables international service, followed by the rest of the toll free number. Part of the registration process of a new UIFN number is a few one-time-only setup charges.
Mobile
There is immense freedom and versatility in using a mobile number. They can be dialed using just about any communication device such as, mobile phones, tablets, computers, landlines and even pay phones. Mobile numbers can even be dialed from other countries as well. The one down-fall of a mobile number is that it is unable to receive fax transmissions. Depending on the specific country, mobile numbers are able to have (optional) SMS capabilities.
National
National numbers can be easily dialed using mobile phones, landlines, or payphones. They are designed to work within a selected country, an can usually have optional SMS capabilities. Keep that in mind that on some occasions they are not able to be called from all countries. These limitations vary from country to country.
Features
An incredible selection of included and premium features available.
Number Parking
Want an affordable way to dump your landline but retain your phone number? We have the solution with our easy, number parking service.
How Number Parking Works
For a small monthly fee we will hold your phone number in our system. While it's held, there is no service and/or minutes charged to the account. When a caller calls your number they will hear a message/recording, but will not get connected to your line. Having your number parked is an affordable option, offering you the convenience of knowing it's yours when you're ready to use it. There are no contracts or commitments with this service, and you have the freedom to cancel or port your number at any time.
Depending on the country the number is based in, the cost for number parking is typically only a few dollars per month,
Need to park your number? Do it affordably and conveniently with United World Telecom.
Just click on the link to the right to enter your info to get started!
Additional info about Number Parking:
Current service is required to be active for transfer
Transfers are easily authorized with a phone call, by using an LOA form, or via SMS
Transfers generally take between 3 - 10 days for completion
United World Telecom does NOT cancel your old service after transfer
Number parking is available in the U.S. and Canada, along with many other countries and locations!
A Company You Can Trust
Experience unmatched expertise and support from leaders in the industry.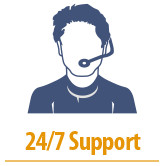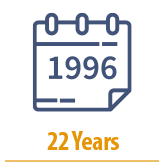 Phone numbers available across the globe.
Reach us via phone, chat, website, and email.
We've been in business since 1996.
The BBB gives us their highest rating.
Outbound VoIP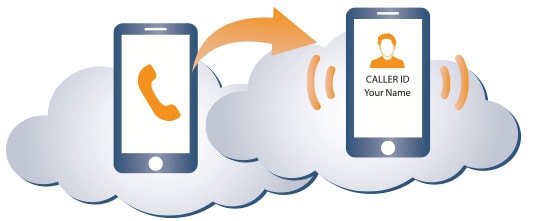 Outbound VoIP, or outbound calling, is one of our premium features that can be bundled with a virtual phone number plan. Outbound VoIP allows you to make outgoing calls with your caller ID number matching the virtual number you have registered with United World Telecom. Any VoIP phone, computer or tablet can be used, including a softphone like Zoiper or Acrobits.
Calls made with the outbound calling service are entirely indistinguishable from all other phone calls. As a premium service it offers full authenticity while enabling calls to be made free of long distance fees.
Getting started is easy! For new customers, all you need to do is:
---
CallMe Click
United World Telecom provides an innovative service called CallMe-Click. It enables you to initiate calls with visitors instantly through your website. It is easy to use and set up. How does it work? Through our control panel we provide a simple widget to add to your website. You or your webmaster can simply copy and paste the code where you want it to appear on your site. With the click of a button customers can fill in their contact information, and automatically they will be called by your company. Steamlined and efficient, CallMe-Click is an excellent tool for your customers to reach you.
Learn more and inquire further about CallMe-Click here.
It's Easy to Sign Up!
Get the perfect virtual phone number in under 3 minutes.