ABOUT
United World Telecom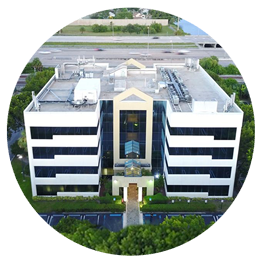 About Us
Established in 1996, United World Telecom is a leading telecommunications service provider serving more than 8,000 corporate clients worldwide.
Over the last twenty-seven years, we have rapidly expanded our service offering and global presence.
Our headquarters is located in Delray Beach, Florida, but you can meet our team all over the world, including in Asia (Thailand and India), Europe (Ukraine), Africa (Cameroon), and the Americas (Brazil, Peru, and Mexico).
Our international presence enables us to support a valued global client base.
We provide reliable, high-quality business telephony solutions, including Global Call Forwarding, IVR, International Outbound Calling, SIP Trunking, Local Two-Way Calling, and VoIP.
Ahead of the Competition
In today's competitive telecom landscape, many providers sacrifice call quality in exchange for higher profits. At United World Telecom, however, we believe in delivering the best possible call quality – even if it means less profit to us. As such, we use only the highest-quality termination and routes.
We value every phone call placed through our network and strive to provide a pleasant and reliable calling experience on every single connection.
Additionally, all corporate clients have 24/7 access to:
A world-class customer support team that is available via phone, live chat, trouble ticketing, and email.
A 1-on-1 corporate account manager.
A customer success manager.
A knowledge base with support documents and video tutorials.
Over the years, our dedicated commitment to call quality, reliability, and responsive customer service has proven to be our greatest strength.
We're here to help clients every step of the way.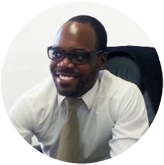 "We are geared to grow as we keep investing in technology and infrastructure to ensure that our services remain reliable and easy to use, which has helped us to establish a strong reputation in the industry"
— Beny Mouen, Regional Sales Manager - APAC
State-of-the-Art Technology
We have multiple PoPs across the Americas and APAC, along with a secure voice communication app that is compatible with all platforms.
Through our state-of-the-art backbone network, we connect to multiple tier-one carriers such as AT&T, Sprint, Verizon, and others to assure the fastest connections and highest quality.
Our switches are connected to our tier-one underlying carriers via TDM circuits that provide reliable and superior connectivity. We are proud of our modern, high-availability telecom network with multiple layers of redundancy.
The quality, reliability, and competitive pricing of our services is the keys to our customers' satisfaction and savings across the globe.
Competitive Rates and Flexible Monthly Plans
United World Telecom offers value-packed global voice solutions with highly competitive rates and flexible monthly plans. Our virtual number inventory is stocked with local and toll-free numbers from most countries around the world, including hard-to-reach originations. This enables us to provision numbers quickly.
All our services are month-to-month with no long-term commitment. Rather than locking our clients into rigid contracts, we let our service quality and reliability speak for itself.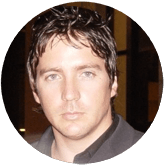 "A multicultural environment, dynamic workplace, and space to grow and connect"
— Alain Rodriguez, Customer Service & Tech Support Manager (US)
The Most Trusted Provider of Business Phone Numbers
Service quality and customer experience are our top priorities.
150+
Countries
Phone numbers available across the globe.
24/7
Support
Reach us via phone, chat, website, and email.
26+
Years
We've been in business since 1996.
99.999%
Uptime
Multiple layers of redundancy = Higher reliability.
A Telecommunications Service Provider You Can Trust
We at United World Telecom are constantly striving to provide the highest-quality service at the lowest cost and to provide innovative telecommunications solutions to our partners and valued clients.
Superior customer service and flexibility are very important aspects of our business, and we are committed to serving you under these high standards.
United World Telecom operates under the approval of the U.S. Federal Communications Commission (FCC) with a Section 214 license.
Some of Our Long Term Clients
Get a free consultation with a business phone system specialist.
Reach out and a United World Telecom expert will get back with you shortly.
Contact Us