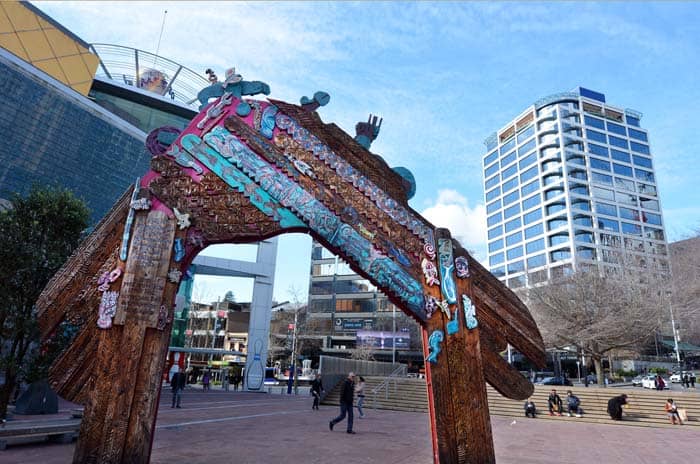 New Zealand Virtual Phone Numbers for Business
New Zealand has a highly developed free-market economy. It has one of the most globalized economies and relies on global trade. Major manufacturing industries include aluminum production, food processing, wood and paper products, mining, electricity and gas, etc. Getting New Zealand virtual phone numbers can help your business expand operations to this part of the world and benefit from its resources.
Get a Virtual Phone Number in New Zealand
Virtual New Zealand numbers help you establish local connections within the country without relocating or opening a new office. Expand sales and customer support to New Zealanders through New Zealand virtual numbers.
Types of Numbers Available
Geographic New Zealand Numbers are available for almost every city. Major cities include:

Auckland

Christchurch 

New Plymouth

Wellington
New Zealand Toll Free Numbers begin with (0800) and can be dialed for free from within New Zealand.
How Much Does a New Zealand Virtual Number Cost?
We offer different virtual phone number plans based on the amount of monthly calling minutes your business needs. Our New Zealand virtual phone numbers start at $17.95 per month. There is no contract and no commitment when you get a phone new in New Zealand. Customers can upgrade for a plan with more minutes.
How Long Does it Take to Get a Virtual New Zealand Phone Number?
Available New Zealand phone numbers take less than 2 days for activation once we receive valid documentation. Certain high demand numbers may take more than 2 days to activate. Speak with our experts to find out when you can get your desired number.
Are There Any Restrictions?
There are currently no restrictions to having New Zealand virtual phone numbers. These local numbers are accessible from anywhere in the world and can also be used to make outbound calls.
Telephone Numbers in New Zealand
Your business can get a variety of New Zealand phone numbers to connect with customers and contacts in the country. These numbers include toll free and local numbers.
New Zealand Phone Number Format
New Zealand landline numbers are 8-digits long, excluding the 0.
The New Zealand geographic number format begins with a (0), followed by the area code of the city being called, and then the subscriber number. For example, dialing Wellington with area code 4 would be 04 xxx xxxx.
Calling internationally to a New Zealand number will include the country code 64: +64 (area code) (7-digit number).
Geographic Area Codes
United World Telecom offers local New Zealand from many cities in the country. Major cities include:
Auckland (9)

Christchurch (3)

Hamilton (7)

Hibiscus Coast (9)

Napier (6)

New Plymouth, Palmerston North, Wanganui (6)

Wellington, Paraparaumu (4)
Telecommunications in New Zealand
Telecom in New Zealand is largely comprised of fixed-line broadband and telephone services. Fiber-based services are becoming more common recently. Most telephone and telecom services are provided by Spark New Zealand, Vodafone New Zealand, and 2degrees.