Do I Need to Have a Phone Number on My Website?
In today's age of advanced and ever-advancing technology, websites are crucial to the survival and success of almost any kind of business. Website design plays a big role in how effective your website is in gaining and attracting customers and clients. Websites also dub as a kind of digital business card. You would never hand out a business card without a phone number on it, so why would you leave your business phone number off of your website? The answer is, you wouldn't… or at least you shouldn't.
Increased Website Conversion Thanks to a Visible Phone Number
Including a virtual phone number on your business website makes it much easier for existing and potential customers to contact you. This can, in turn, lead to an increase in sales (and ultimately in revenue) and increased opportunities to attain new customers.
Research indicates that including a phone number on your website can increase call conversion rates. Studies have compared the volume of calls that an organization receives when they include their business phone number on the home page of their website compared to a website that does not have a phone number. Even with a phone number placed in a non-optimal position, there was an increase in website conversions. When placed in an optimal position, there was an even higher number of conversions.
Not everyone wants to fill out a website "Contact Us" form and wait for someone to get back to them. They may also not check their mail constantly. These are all delays that are dodged when you place a phone number on your website.
What Kind of Business Phone Number Should I Have?
There are a variety of options for business phone numbers including traditional hard-wired local or toll free number options. In today's business world, everyone is looking for speed, straightforwardness, flexibility, and affordability. Virtual phone numbers for websites outweigh any other options by a long shot.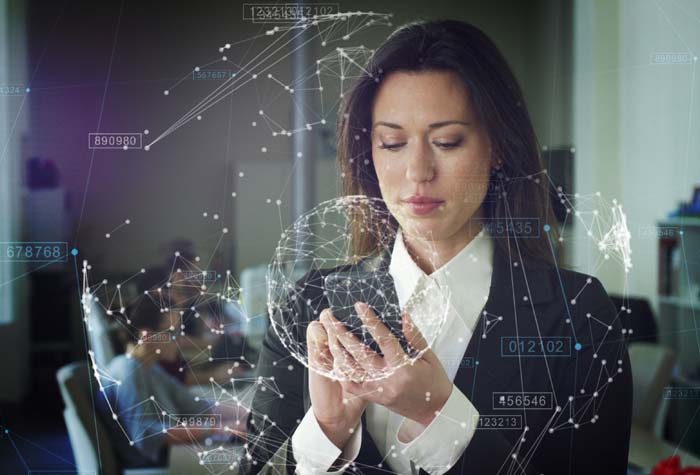 Virtual Phone Number Features
Not to be redundant, but one of the most attractive features of virtual phone numbers is the variety of features available to pair up with your phone number. Some of them include:
Call forwarding: Calls made to your virtual phone number can be forwarded to any landline or mobile line of your choosing
Call recording: For tracking, security, and training purposes
Time of Day Routing: For automatic routing of calls based on time of day
Sequential Forwarding: To have calls ring through a list of numbers until answered
Instant Activation: Because your number should be available for use immediately
Voicemail to Email: For managing voicemail via email
Local Ringback Tones: To ensure your virtual number rings identical to local numbers
Placement for Phone Number on Website
When using virtual phone numbers for websites, a big decision has to do with placement. Tucking the contact information into the "Contact Us" form/page is not optimal. One option is to include it in the footer of your website, so it is on every page. This way the phone number will appear as an integral and natural conversion path for customers and potential customers visiting your website. It is present and available continuously, making it easy to find and hard to avoid.
Another option, typically more preferred, is to include it in the header of your website or at least in the top third. This makes it immediately visible to your website visitors and makes it easy for people to reach out to you. This placement conveys that you are easily accessible and willing to talk to your customers.
Contact with companies is still super important for customers. Speaking to a live person from a company helps to show transparency, honesty, and availability. It demonstrates to your customers that you are there for them. It also builds brand loyalty and overall customer satisfaction. For many reasons, virtual phone numbers for websites are a vital part to the success of your business. Contact United World Telecom today to get a virtual number for your website.