More and more contact and call centers are switching to the cloud. And businesses with multiple communication channels and high call volumes are using cloud communication solutions to streamline their processes. It is, therefore, safe to say that cloud contact center solutions are gaining prominence and may grow more popular in the future.
But what does that mean for your business? What can new innovations and advancements in cloud contact center technology do for your business? Let's find out!
What are Cloud Contact Center Services?
In essence, a cloud contact center (also called a cloud call center) is a contact center that works virtually. As such, these centers work with a suite of cloud phone system applications and cloud-based services. These hosted services include:
Call forwarding
Call recording
Voice, SMS, chat, video, text messaging services
Call transfer
Web phones
Cloud IVR and ACD
Exceptional scalability for businesses of all sizes
A multitude of services and functions from one platform
Contact center as a service (CCaaS) has been around for years but now with IP telephony, these centers can work virtually and increase their coverage. Furthermore, these solutions (hosted by third-party providers) can be used by businesses themselves to boost their in-house sales and customer support teams.
How Can Cloud Call Center Services Improve CX?
Contact and call centers and small-to-large businesses can use these hosted services to take their customer support to the next level and offer enhanced caller and customer experience (CX).
Cloud communication tools make it easy for your business to offer customer support from any location, any device, and at any time. This means you can start to offer 24/7 service, connect with global customers and prospects, manage remote teams, and automate call management.
And all of this directly impacts the way customers interact with your business. From being able to quickly call your business to resolving their issues with personalized care.
6 Cloud Contact Center Solutions
So, which cloud call center innovations are taking the stage, equipping businesses to offer better CX? Here are 6 cloud CCaaS solutions that can revolutionize business-customer interactions.
1. Fast Provisioning and Activation
Get cloud-based numbers on-demand and in real-time with fast provisioning. Your business does not have to deal with long wait and activation times when you need new phone numbers and voice service. Get new numbers within days — within minutes for some countries — and start connecting with new customers and prospects.
How does this improve CX?
You can meet your customers where they are quickly and without any delay. Do you notice leads coming in from a new location? Buy a local phone number for that location and start connecting with those prospects.
2. Global Reach and Expansion
When you get cloud numbers from a provider that offers a high-availability network with multiple layers of redundancy, you can expect to expand your business' global reach smoothly.
For instance, a provider like United World Telecom works closely with local and regional providers in countries around the world. This means you do not have to deal with the intricacies of managing multiple local and legacy providers for each target country. We take care of that for you.
How does this improve CX?
Hassle-free service means you can spend more time focusing on things that matter such as your customers.
And when you work with a provider that can get you access to various markets, you make your business available and reachable to customers and prospects in those areas. These customers can call you for free or local rates even if your business is located on the other side of the globe.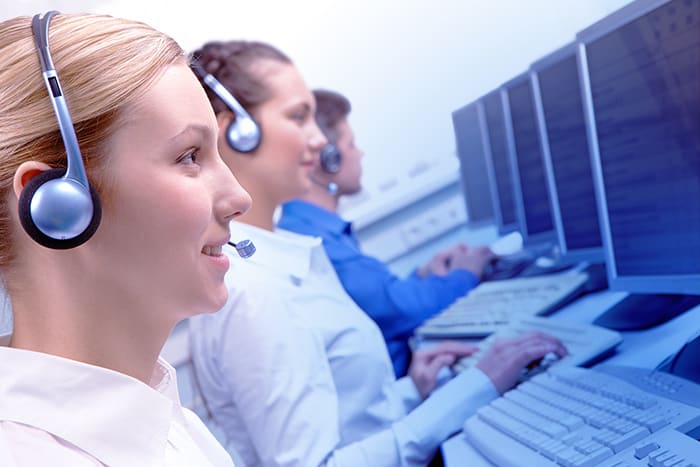 3. Centralized Call Management
One of the top cloud contact center innovations has been the focus on producing advanced call routing and forwarding options. Now, businesses can route calls to different departments or employees based on time, location, skills, past interactions, and more. With IVR and ACD, you can automate call management for maximum efficiency.
In other words, manage all your communication needs through one centralized platform that is easy to manage and use.
How does this improve CX?
Customers calling from anywhere and at any time can quickly reach the right department. With international call forwarding, calls can be forwarded from one location to another seamlessly. So, your in-house team can answer international calls or these calls can be sent to remote teams in the customers' time zone.
Customers can also go through your IVR system to get assistance or complete an action. In advanced cases, IVR systems can help callers make payments and renewals, check balances, or get answers to common questions. Enable your customers to get assistance quickly and on their own time, and increase customer satisfaction.
4. Customization & Automation Options
Customize and automate your cloud phone system with features, services, apps, and integrations. This can help streamline your processes and reduce time spent on repetitive, mundane tasks.
How does this improve CX?
By creating a phone system that makes the job easier, you can position your teams to focus more on customer interactions and CX. Customers can connect with the right department and receive personalized support and care.
5. Integration with UCaaS
When it comes to communication solutions, the thought often is which to choose: UCaaS or CCaaS? However, unified communications as a service (UCaaS) and contact center as a service (CCaaS) together can bring more results.
How does this improve CX?
UC and cloud contact center solutions working in unity means:
Better internal collaboration
Access to advanced telephony features and routing options
Low communication and IT costs
Easy remote team management
Tools to offer excellent 24/7 customer support
All of this is to equip your business and teams to focus more on customer interactions.
6. Scale and Grow Effectively
Finally, cloud contact center solutions make it easy to scale your business up or down as needed. Whether you want to open more offices worldwide or switch to a remote work environment, cloud phone solutions are designed to make connectivity easy and inexpensive.
How does this improve CX?
As your business grows and you add new employees and locations, continue to offer your customers uninterrupted service and support.
Try These Cloud Contact Center Innovations!
Get cloud call center solutions with United World Telecom. We offer cloud phone numbers from more than 160 countries globally and an international call forwarding service that lets you route incoming calls to any location. Additionally, we offer hosted services such as call recording, IVR, call routing, and more. Learn about our services by speaking with one of our experts! Call us at 1 (877) 898 8646 or chat with us online!