Are you thinking about getting a toll free number for your business? If you are running an eCommerce store or need to provide a customer service line, then you will want to consider getting one for your business. A toll free number is a national phone line that your customers can call for free from anywhere in the US. Virtual toll free phone numbers free up office space by connecting through the internet instead of a landline, which means you can connect your phone number to forward to any device of your choosing. Providing your customers with a phone line that they can call offers a way for your customers to reach out when they have an issue, and it creates another avenue in which they can make a purchase. If you're still not sure how you can make your toll free phone number work for your business, check out these 7 quick pointers aimed at upping your business's reach.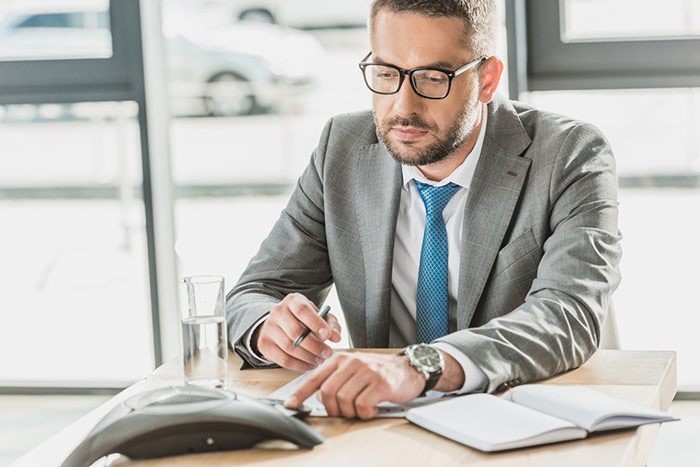 1. Make It Easy To Remember
Providing a toll free number for your business allows you to advertise with one number. No matter where your employees, stores, or customers are located, you can provide everyone with one number to dial. When your customers see this toll free number advertised somewhere they will automatically know it is for your brand, therefore, when you choose the toll free number that you want, make sure you choose one that has a nice flow to it or consider getting a vanity number.
2. Handle Higher Call Volumes
Toll free numbers are equipped with the ability to handle large calling volumes. Since they work in the Cloud, you won't have to worry about a call dropping because toll free numbers offer call forwarding, meaning a phone call can be transferred instantly to the next available person.
3. Be Available 24/7
When a store is available at all times, a customer is more likely to trust that company with their business. Being able to answer your customers' questions, take orders, and offer your customers a way to pay their bills over the phone at any time will create an instantly better relationship with your business and your customers. Customers won't appreciate it if there isn't a single phone number for them to contact if they have an issue.
4. Use IVR to Send Your Customers to the Right Agent
When your customers call your business, you can choose to greet them with an automatic message or send them straight to an available person. One way to tackle higher call volumes is to greet all of your customers with an initial welcome and continue onto a menu. Explain menu options so that your customer can choose with whom they want to speak to. For example, if they are looking to talk to someone in customer service, they can easily press a number to speak to customer service, but if they want to pay their bill, they can push the number that will direct them to the accounting office instead.
5. If You're Going to Move, Port Your Number
If you have already invested in a toll free number and want to move locations, you can still move and keep your initial toll free number. If a move is better for your business, your toll free number won't hold you back. You can still keep the number that you have been advertising with for years.
6. Reach a Larger Audience
Since toll free numbers work on a national level, you can promote your business outside of your town. Even if your shop is located in one neighborhood in one state, you can still advertise your products to customers located all over the US. When you have a toll free number, you offer your customers a free way to get into contact with your business. Which builds a certain level of trust.
7. Use Your Toll Free Number for Marketing Campaigns
You can try out new ways of marketing by associating each campaign with a different toll free number and then measure which numbers are getting the most calls. This will quickly help you to figure out what means of campaigning are working and where you can change up your direction.