Have you ever wondered what a toll free number can bring to your business or organization? If so, read on to learn what they are, the benefits of using toll free numbers with call recording, and how to acquire them from United World Telecom. Let's begin.
What are Toll Free Numbers with Call Recording?
Before we can begin discussing what a toll free number is. First, toll free numbers are phone numbers that charge the subscriber (you) and not the caller for dialing your number. This enables a broader audience to contact your organization that may not have the ability due to their service provider's restrictions.
Additionally, it should be noted that international callers that dial your domestic toll free number are charged for the call as if it were a regular long distance call, which defeats the purpose. However, this can be avoided by using ITFS numbers and UIFN numbers. ITFS numbers are short for International Toll Free Service numbers and they are identical in function to domestic phone numbers while also having the familiar toll free prefixes that callers are used to in their country. Similarly, UIFNs (Universal International Freephone numbers) enable callers from various countries to dial a number toll free, but require more setup as they work in multiple countries.
Now that we've covered what toll free number options are available, adding call recording adds another element to your organization's telecommunications. When using toll free numbers with call recording, your inbound and outbound calls are recorded and stored for later use. As you can imagine, there are quite a few benefits to using toll free numbers and call recording, so let's discuss them in the next section.
What are the Benefits?
Perhaps the most obvious benefit of using toll free numbers with call recording is that your organization is able to store and review calls made to and from your organization. Being able to monitor the quality and level of service that your employees are providing to the public is important for your organization to carry out its mission. For large organizations that don't have direct oversight of their employees, call recording enable managers to review calls periodically and offer criticism or praise for employees. Accumulated phone calls can be used for training materials to help provide guidance for new employees, as well, making toll free numbers and call recording highly valuable assets to your company.
Similarly, call recording can avoid potential liability issues. Often, customers may provide information that needs to be recorded and may complain about not receiving correct information that leads to conflict. By having a clear document of a conversation, toll free numbers with call recording can avoid potential lawsuits and give legal protection when problems arise.
For large organizations, call recording also enables your organization to comply with international organizations that oversee international business relations. Businesses that operate in the financial sector, particularly banks and investment companies, are required to have a form of documentation through call recording, which ensures that scammers aren't taking advantage of loopholes between countries and that your company adheres to compliance measures.
And just for toll free numbers themselves, you can significantly broaden the audience that your business is able to reach while providing a professional aesthetic that engenders trust.
Now that you're aware of these benefits (and many others), let's discuss how easy it is to acquire toll free numbers with call recording from United World Telecom.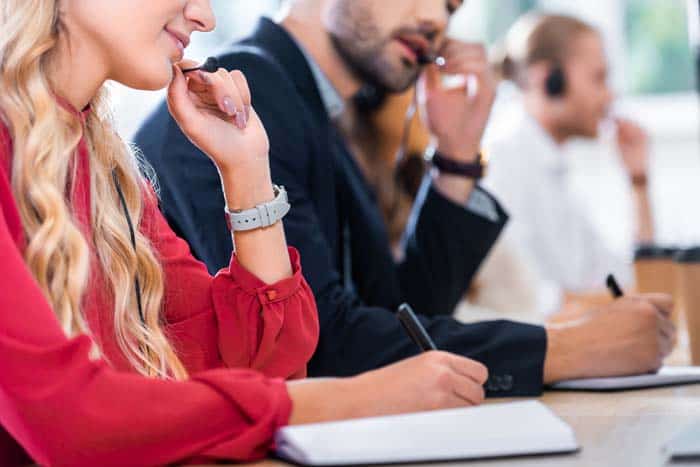 How to Get a Toll Free Number from United World Telecom
Begin by visiting United World Telecom's homepage, located at www.unitedworldtelecom.com. On the homepage, you'll notice a series of two headings with dropdown menus beneath them: the first is Select Your New Phone Number, the second is Enter Your Destination Number.
First, select the country code where you want your phone number to be located in. Next, you'll be given the option to choose your number type; for this example, you will choose "toll free" and any of the aforementioned variations (UIFNs, Toll Free (mobile accessible), etc.). Next, you'll select the phone number from a list of available options or a number will be provided upon activation.
For your destination phone number, you will enter your country code and the remaining digits for the phone number where you want your calls to be routed to and from. Once complete, click on "View Rates & Try for Free" to move on to the next step of the process.
From here, you'll select a payment plan that fits your usage. Below payment plans, you'll notice a number of checkboxes. Select the checkbox next to "Add Call Recording," which enables call recording for your toll free number. After this, the rest of the process is similar to most online transactions, where you'll provide your contact info, billing info, payment details, and agree to Terms & Conditions after verifying your purchase. Once submitted, a representative from United World Telecom will contact you to help set up your new toll free numbers with call recording.