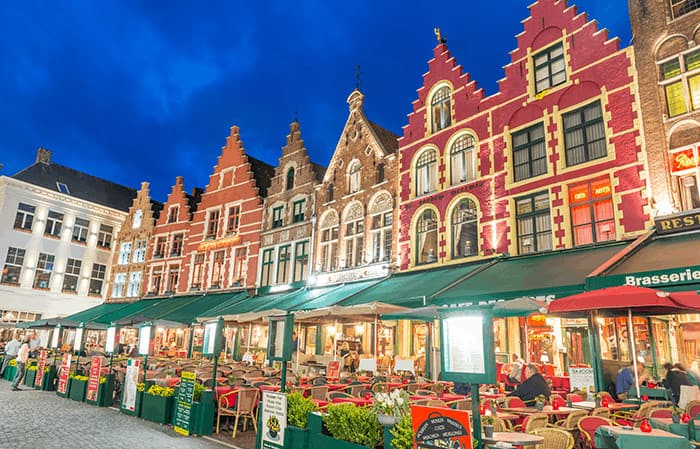 Belgium Toll Free Numbers
When expanding your business to Belgium, it is important to create a convenient method of communication to work with locals, network with business contacts, resolve customer concerns, and more. A Belgium toll free number from a service provider like United World Telecom can ensure steady, reliable, and budget-friendly communication.
Get a Belgium Toll Free Number for Your Business
Getting an international toll free number from a trusted service provider gives you the opportunity to create a channel of communication before you expand to Belgium. Therefore, you can use these numbers to test the market, build contacts, and connect with local businesses that can help you with an office space, supplies, employees, etc. All of this can be taken care of by forwarding calls made to your Belgium toll free number to your home office, located anywhere.
Belgium Toll Free Phone Number Format
The format for Belgium toll free numbers start with the dialing code +32, followed by the toll free prefix and the subscriber number: +32 (0800) xx-xxx.
How Much Does a Belgium 0800 Number Cost?
We offer 5 different virtual phone number plans for businesses of every type and size. Our Belgium toll free number plans start at $17.95/month.
How Long Does it Take to Activate?
We have a large inventory of Belgium toll free numbers with the prefix (0800). You can instantly activate your phone number once documentation is approved. We pride ourselves on fast number provisioning and customer support.
Belgium Toll Free Number Restrictions
Our numbers are compliant with telecom regulations in Belgium. There are, however, some restrictions associated with toll free numbers in Belgium. These numbers are not reachable from outside the country. Incoming calls can be forwarded internationally to any destination including mobile phones, landlines, and IP. We offer Belgium toll free numbers that are reachable from landlines and mobile phones in Belgium.
Why Does Your Business Need a Toll Free Belgium Number?
ITFNs use an international call forwarding service to route calls to any number or location you desire. This helps you and your employees remain accessible no matter where you are located. Furthermore, you can conduct business from any location outside of Belgium smoothly.
Benefits of Belgium Toll Free Numbers
Besides accessibility, Belgium toll free number plans can give you access to core and advanced virtual communication features that help improve connectivity and productivity. Top features include:
Hosted call recording

Call transfer, extensions, direct inward dialing

Cloud IVR

SIP trunking for unified communications

Call routing strategies

Call tracking and marketing tools, etc.
This way, your business is not only easily reachable but also has tools for call management, quality assurance, and marketing. Purchase a Belgium toll free number online or call us 24/7!