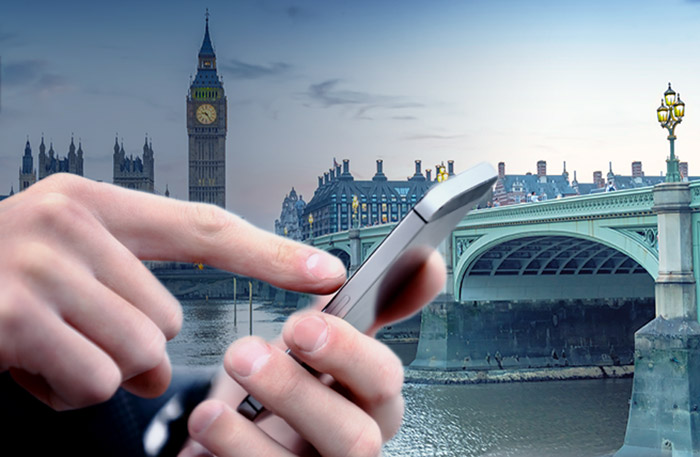 Want to expand your business to the United Kingdom without having to relocate your business? UK toll free numbers can help you do so by building a virtual connection to customers in the area.
How Do UK Toll Free Numbers Work?
UK toll free numbers are international toll free numbers that allow callers to call without paying for the call, no matter where the call originates. Therefore, your UK customers can call your UK toll free number and connect with your business for free. Calls made to toll free numbers are generally charged to the receiver of the call instead. Meanwhile, you avoid long-distance calling charges as well, because all you will be responsible for is what you subscribe to with your toll free provider.
So, how do UK toll free numbers work? Calls made to these numbers are directed through an international toll free forwarding service. That is, via the internet instead of traditional phone lines. And so, your business does not need to be physically located in the United Kingdom to make or answer calls. You can be situated anywhere but still remain in contact with your UK customer base through this number.
Gain Access to Advanced Communication Features
United World Telecom's UK toll free numbers come with added benefits of web-based communication features and tools meant to enhance employee-customer interaction. Here are some of the features offered with each of our toll free number plans:
Interactive Voice Response – automated voice response to organize and distribute calls and interact with callers.
Black and White Lists – to block and allow calls as predetermined.
Call Transfer – transfer calls to various departments.
Customer Greeting – use custom greetings automatically to enhance business image and present professional communications.
Dedicated Account Manager – a personable addition to the customer service features to keep everything running smoothly.
Failover Forwarding – connects calls to the next number in a predetermined list, in case the first one is busy.
Fax and Voicemail to Email – forward faxes and voicemails to your inbox.
Local Ringback Tones – plays the destination's local ringtone so that your business appears entirely as a local one.
Simultaneous Calling – calls ring simultaneously on different numbers/lines.
Time of Day Routing – forwards calls during certain hours of the day.
24/7 Customer Support – to provide help and support, as needed.
Furthermore, you can get our advanced and premium services as well:
Call Recording System – record all inbound and outbound VoIP calls.
Rollover Minutes – unused minutes can be utilized in the future.
Inbound SMS Plan – customers can send your business text messages.
Outbound Calling – make outgoing calls by customizing the caller ID.
Click here to learn more about our features.
Expand Internationally with UK Toll Free Numbers
Having UK toll free numbers lets businesses expand not only to the UK but also to clients and customers in neighboring countries and states. Think: Ireland, France, Germany, and more. The UK can just be the beginning of a more international expansion. These numbers give your business the opportunity to have virtual local presences within different countries, states, and cities. You can advertise in local directories, social media platforms, and more.
And once your business gains a name for its reputable customer service, word-of-mouth will draw more customers to it. Then, if you want to add field offices, you can do so knowing that your business will perform well. International toll free numbers give you the ability to take your business global.
Work with a New Demographic
The most attractive advantage of UK virtual numbers is the possibility of creating a virtual office in the United Kingdom. You can easily expand your business to this part of the world. Furthermore, this will allow you to conduct market research, test responses to your products, increase sales, and add a new demographic to your customer base. Use call tracking software to study customer preferences and behaviors to serve them better and, by extension, increase customer satisfaction rates.
The UK is one of the most developed countries in the world and being able to access and sell in its markets is a privilege not many have. But UK toll free numbers can help you gain access without worrying about costs for relocation, office, office supplies, and more.
Buy UK Toll Free Numbers with United World Telecom
You can buy UK toll free numbers along with other international toll free numbers from United World Telecom. We offer toll free numbers from more than 160 countries across the world. To sign up for your UK number, go to our homepage, and start the sign-up process. For more information, talk to an expert today.