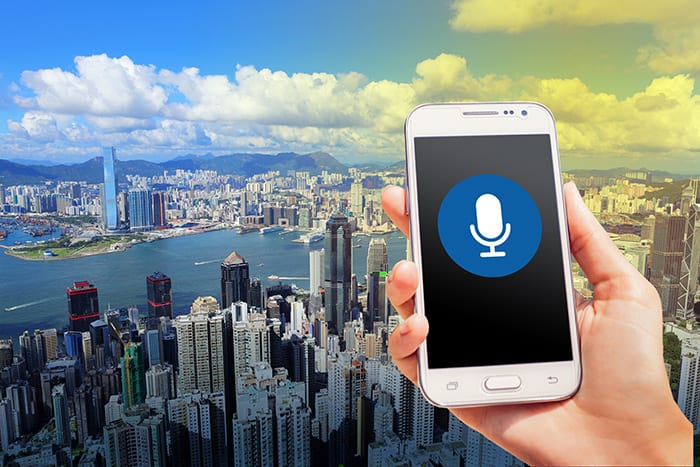 Over the years, Hong Kong has grown into a highly developed country with excellent opportunities for new investment. The country's tax regime, proximity to mainland China, and its economy with less government involvement have been fundamental in its growth as an international hub. For these reasons, many companies are looking to Hong Kong to expand their businesses. Using a Hong Kong toll free number can help your business enter this market easily.
Get a Hong Kong Toll Free Number
Hong Kong toll free numbers give you the ability to reach more customers and vendors. If you are looking for ways to gain new customers and improve customer retention rates, then getting a toll free Hong Kong number is the way to go.
How Much Does it Cost?
Choose the right plan from our five different toll free number plans. Our toll free Hong Kong numbers start at $27.95 per month. Our plans come with included minutes and an additional rate-per-minute.
Hong Kong Phone Number Format
Hong Kong phone numbers are usually 9-digits long, including the dialing code (+852) and the toll free prefix (800). Therefore, the format is:
+852 (800) xxx-xxx.
Benefits of a Toll Free Hong Kong Number
With Hong Kong toll free numbers, your business can enter the international market and start offering global sales and customer service. These numbers are a great global expansion tool.
Using Hong Kong Toll Free Numbers to Expand
A Hong Kong toll free number can help get your international communication system set up. Here are a few ways to use Hong Kong numbers:
Create a local virtual presence in a different country
Advertise locally
Conduct market research before committing to a new market
Extend sales and customer support to new markets, and more
United World Telecom can help you set up your global communication system with international toll free numbers. Call us today or sign up on our homepage!