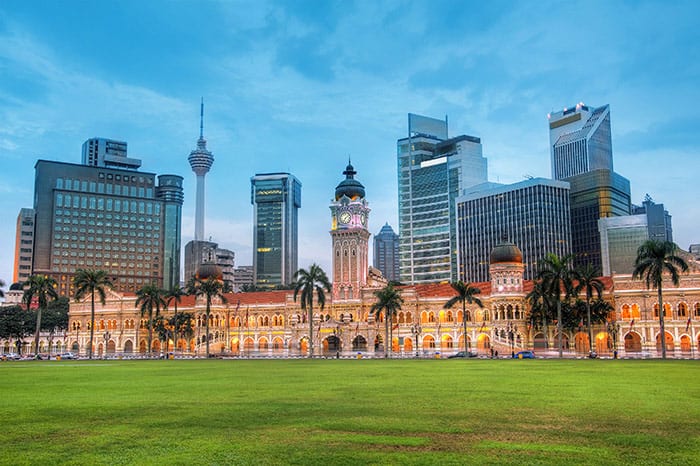 Want to do business in Malaysia? Advancements in telecommunication technology have made it easier than ever to start a new business or expand one to a different country while maintaining strong customer relations. Use a Malaysia toll free number to enter the Malaysian market and local community.
Get a Malaysia Toll Free Number
The type of business number you choose for your company can greatly impact how customers interact with you. That is why it is necessary to plan out how you will handle business communication. A toll free Malaysia number will help local Malaysians call you for free from within Malaysia, making it easy for them to call your business for anything.
How Much Does It Cost?
We offer five different Malaysia toll free number plans. Our Malaysia toll free numbers start at $27.95 per month. They come with included minutes as well as an additional per-minute rate.
Malaysia Phone Number Format
The Malaysia dialing code is (+60). The Malaysia number format begins with the toll free code (1-800) followed by subscriber number:
+60 (1-800) + xx-xxxx
Why Should You Get a Malaysia Toll Free Business Number?
A toll free Malaysia number can help you build connections with local customers, leads, vendors, and business contacts. And so, if you are planning to expand to this part of the world, a toll free number can help you build a strong network.
How Malaysia Toll Free Numbers Can Attract Customers
Attract customers and retain them by providing them with a free way to call your business. Customers often contact businesses for sales or customer support purposes and having a local toll free number reduces the barriers between you and your customers.
Furthermore, you do not have to be located in Malaysia to receive their calls. Virtual toll free numbers make it possible to forward incoming calls to another location or even country using an international call forwarding service. This way, you can route calls to your main office, home office, or smartphone located anywhere in the world and remain accessible.