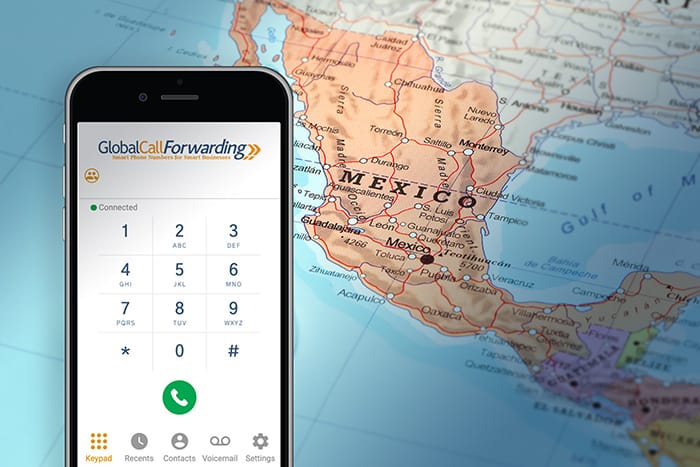 A Mexico toll free number can help your business gain more customers and improve customer service. Whether you run an international business or local Mexican business, toll free numbers are a great way to encourage customer engagement.
Get a Mexico Toll Free Number
With a Mexico toll free number, your business opens a path of quick, free, and easy communication. And doing so helps increase trustworthiness and reliability.
How Much Does it Cost?
We offer 5 different virtual phone number plans for businesses of every type and size. Our Mexico toll free number plans start at $12.95/month.
How Long Does it Take to Activate?
We have a large inventory of Mexico toll free numbers with (800) prefixes. You can instantly activate your phone number once documentation is approved.
Mexico Phone Number Format
The format for Mexico toll free numbers starts with the dialing code +52, the trunk code (01), followed by the toll free prefix and the subscriber number:
+52 (01) 800 xxx-xxxx.
Why Does Your Business Need Toll Free Mexico Numbers?
Toll free numbers have been used by businesses and corporations across the world for years to give customers an easy and free way to connect with them. Customers need to reach your business without any obstacles, whether it is to inquire about a new product or service or to get assistance and support. And a Mexico toll free number makes it possible for customers to call you for free, no matter where you are located. International call forwarding enables you to forward incoming calls from Mexico to any location or device (smartphone, laptop) of your choice.
Benefits of Mexico Toll Free Numbers
With a Mexico toll free number, you can appeal to clients and businesses in Mexico by enabling easy connectivity. This is the best way to increase inbound and outbound sales, build business networks, and grow your business.