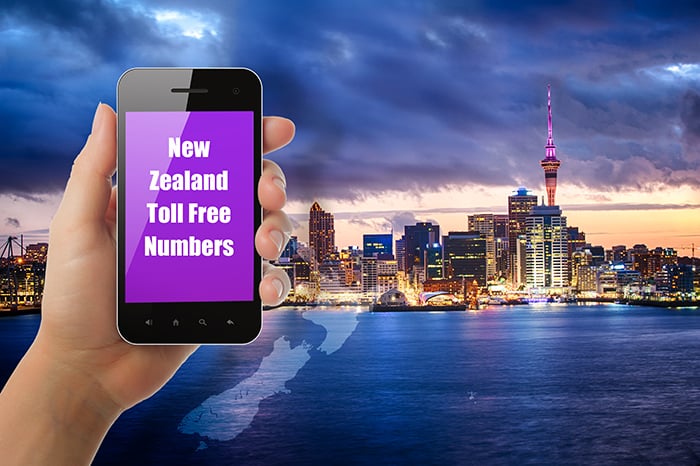 An island country located in the southwestern Pacific Ocean, New Zealand has been quietly growing into a booming economy. The country continuously ranks high for quality of life, education, economic strides, and more. You can become part of this growing economy by taking your business to New Zealand or starting a new business there. One way to enter the New Zealand market is by getting a New Zealand phone number to communicate with.
Get a New Zealand Toll Free Number
A New Zealand toll free number is a great way to get new customers located in New Zealand. Locals can call your business for free no matter where you are situated. And this encourages them to reach out for product or service inquiries or to receive customer support.
How Much Does It Cost?
Our pricing is straightforward without any hidden fees or long term contracts. New Zealand toll free numbers start at $27.95 per month. You can choose any of our five plans that come with included minutes and an additional per-minute rate.
New Zealand Phone Number Format
New Zealand phone numbers are typically 10-digits long. The format includes the dialing code (+64), the toll free code (0800), and the subscriber number:
+64 (0800) (xxx-xxx)
Why Your Business Needs a Toll Free New Zealand Number
Toll free numbers are a great way to boost international sales. You can enter new international markets effortlessly by providing locals a convenient way to connect with you. You can use these numbers to offer sales and customer support to valuable customers across the globe.
How New Zealand Toll Free Numbers Can Attract Customers
If New Zealand is on the list of countries you want to take your business to, getting a New Zealand international toll free number is a smart move. With a toll free New Zealand number, you can:
Advertise your local number online and in local directories
Provide customer support and sales in the regional time zone by using call forwarding options
Take advantage of virtual phone number features such as international call forwarding, call recording, IVR systems
Test the market before making a serious commitment or relocating
Get New Zealand toll free numbers with United World Telecom and take advantage of the advanced communication tools we have to offer. Call us today to learn more!