You've probably heard how great international toll free numbers are for providing the best customer service possible. But what you may not know is just how easy it is to get one. It just takes three simples steps, and your customers will be able to use your toll free numbers in just a matter of minutes.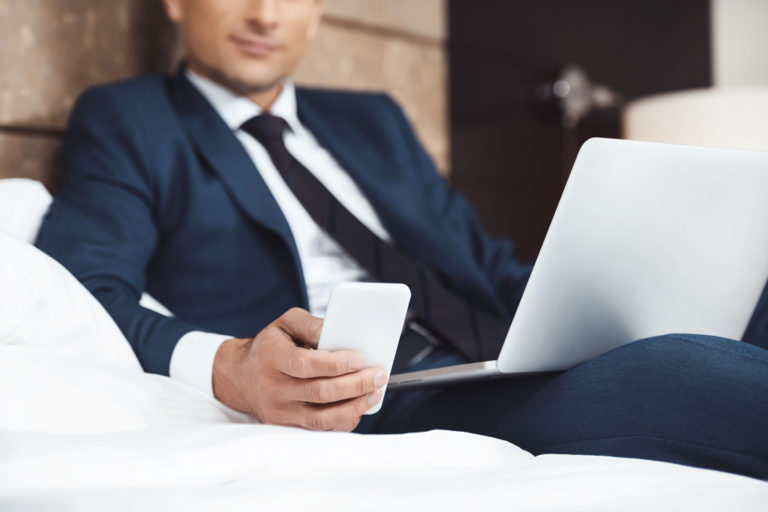 Getting a Toll Free Number
Choose your location: With United World Telecom, you can select a location from one of eighty different countries throughout the world.
Enter your destination number: You can have your calls routed to the number or numbers of your choice.
Pick a monthly plan: Choose a plan that suits your needs and your budget. You can upgrade or downgrade your plan at any time.
Once you've completed these easy steps, you have provided customers with a toll free means of calling your company from anywhere in the world. You pay for the call, so your callers don't have to worry about it, giving them confidence in your professional service.
What United World Telecom Can Do For You
United World Telecom believes in offering the best service possible, which is why they don't just offer a basic service, but provide a wide selection of advanced options, such as:
These features mean that you can do everything possible to maximize the chance of an incoming caller getting to speak to a real person as soon as possible. You can also record all or a percentage of calls. You can play them back and see where you need to improve your customer service and use them as valuable tools for staff training. You can upgrade your service at any time and change your call-to number as often as you wish.
Give Your Customers an Easy Way to Reach You
Customers can easily recognize toll free numbers because they begin with one of the following prefixes: 800, 866, 877, or 888. This is perfect for your business if you tend to get a lot of orders by phone, or if you are operating a customer service call center.
Your toll free number can also become a valuable marketing tool if you opt for a vanity number, such as 1-800-FLOWERS, or 1-800-CONTACTS. Studies show that vanity numbers get more calls than regular business numbers because they are so easy for callers to remember. Even if your customers do not need your number right now, they will remember it when the time comes for them to make a call.
Toll Free Numbers Improve Your Business
There are numerous ways in which toll free numbers can give your business a boost. Here are just a few:
Increase your credibility: When you're trying to grow a business, you need all the recognition you can get. Not only do toll free numbers give your brand more credibility and recognition, studies also show that they increase your return on investment.
Increase your professional image: For now, you may be running your business out of your home office, but your customers don't need to know that. When your call to action is linked to a toll free number it gives the impression your company is large and well-established.
Get connected with overseas customers: Toll free numbers are just as popular in England as they are in the USA. Adding international toll free numbers expands your business exponentially.
Boost your business: Studies show two very important things about toll free numbers. First, customers respond 30 percent more to an ad containing a toll free number. Second, toll free numbers help decrease returns by up to 50 percent. This is because customers have an open line of communication and they can call you for free to ask for help instead of simply returning your products.
Improve your marketing: Not many business owners take full advantage of toll free numbers because they don't realize how to use them to track and optimize marketing strategies. It's surprisingly easy. All you have to do is link a different toll free number to your call to action on each of your advertising campaigns. For example, use one number for your website, one for your emails, and one for your business card. Calls from all of these numbers will be routed to your designated call-to number. Because you can track all your calls using your online console, you can see at a glance on which number each call came in from. This means you can also see which of your advertising campaigns are generating the most leads and you can tweak those which are falling behind.
Contact United World Telecom today and let their professional team help your business reach new heights.