Erica runs a successful event planning company. She launched her business six years ago, and it has become so popular that she now employs eight other people. Erica and her team organize large events throughout the United States. Recently she organized an event for a friend in England. The party was such as hit that several other English friends asked Erica to plan their upcoming event.
Thrilled by the idea to be working and traveling, Erica's only concern was keeping communications open between herself and her clients. She found that the many phone calls back and forth to Europe were costly and she needed a solution to cut down the expense for her company and for her clients.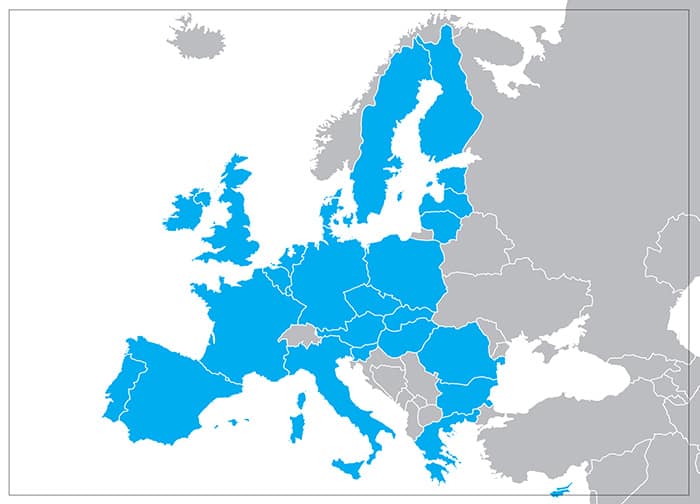 That's when she heard about European virtual phone numbers. Erica then decided to take the plunge and sign up for European virtual phone numbers throughout the U.K. Then, she used them to convey a larger business presence and to ensure good coverage when she was speaking to clients or employees overseas. Whether Erica was working from home, meeting with clients, or traveling between venues, she always had open communication and never missed a single call. Now Erica is considering purchasing more European virtual phone numbers, this way she can build her reputation and expand her business even further.
Why Go Virtual?
Erica is not alone. More and more businesses, large and small, are switching to virtual numbers to replace their traditional phone systems, and European virtual phone numbers are just a small section of available options. You can purchase virtual phone numbers for locations in countries almost anywhere in the world. You might think that European virtual phone numbers sound expensive or complicated, but that is far from the case. The technology is very economical and efficient because it relies on cloud computing and data centers which host the software and information pretraining to virtual numbers.
Cloud computing is becoming increasingly popular, and it has many versatile uses including storing data to running large software applications without having to download them. Because cloud computing facilitates the sharing of this data infrastructure among many users, the cost of a virtual phone system can be kept to a minimum.
As well as the affordable cost, one of the other main advantages for Erica was that she was able to separate personal calls from business calls. It was important to her, as it is to many business owners, not to have to give her personal number to her clients. She also gets an email when someone calls or sends an SMS, so she has a complete record of all her communications along with all her client's contact numbers.
Virtual Number Coverage in Europe
We have a large selection of virtual phone numbers from nearly every European country. These are just some of the countries where we offer virtual numbers.
These numbers are available for fast activation. You can also get a free trial to test the virtual number for your business.
Even More Benefits of European Virtual Phone Numbers
Virtual phone systems have many more advantages including:
You can use your existing phone – no need to get a separate phone.
Add optional features like email notifications and black and whitelisting – you can see who's calling and block unwanted calls.
Utilize reliable conferencing features – hold phone conferences without dropping callers.
Make the most of cost-effective calling – it's much less expensive than paying for international long-distance rates.
Assign your virtual number to several phone numbers – you never need to miss a call, even if you're busy.
Control when and where calls are routed – have calls sent to your office, home, mobile, even your hotel room.
Enjoy being able to take calls wherever you are – even when you're on vacation or business trips.
Set up ring groups were members are called in the order of your choosing – so your team can take care of calls wherever they are.
Enable customized greetings – your customers will really appreciate a personalized message.
Avoid busy signals – your calls will never go unanswered.
No need to worry about time zones – because you can route calls to wherever you choose.
Keep track of your marketing strategies – you can use different numbers for each of your marketing campaigns so you can see which ones are generating leads.
Virtual numbers provide great advantages for working remotely and business in general. They are geographically flexible, cost-effective, and very efficient. You can get your international virtual numbers from Global Call Forwarding.
Why Choose Global Call Forwarding for European Virtual Phone Numbers?
Global Call Forwarding has been a leading provider of virtual phone numbers, toll free numbers, and telecom services for over two decades. The company provides virtual numbers that are unique to specific countries, enabling them to establish a global presence. Unlike the majority other virtual phone number providers in the market, Global Call Forwarding can activate your chosen service within a matter of minutes.
These days, the global marketplace is becoming more and more competitive and reliable communication between companies and clients is more important than ever before. If you don't have local points of contact throughout the world marketplace, then you are at risk of losing sales and growth.