When you are just starting in a new business endeavor, there are a few things that can wait and a few that can't. You might think that having a business phone number is on the list of "something that can wait." Since you already have a mobile phone number, you can use that for work, right? Yes and no. Sure that could work, but it makes you look unprofessional, it becomes harder to separate work and life, and it's more likely that you'll miss important phone calls. If you intend to watch your business grow, then reasoning that you can get a business phone number later when your budget is larger can cause many problems. First, it is hard to switch over from one to the other because when your business is progressing, the worst thing to do would be to change your phone number. Secondly, because you would be missing out on many features, it may not be a good option. If you are a freelancer, a solopreneur, or a startup, there are many reasons why a business phone number makes sense for you; here's a look: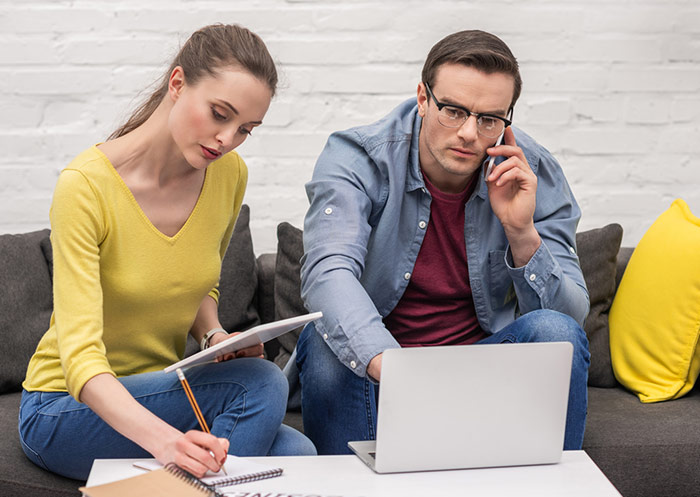 1. Professional Appearance
If you are a freelancer or beginning a startup, you're most likely working from your home or a coffee shop and not a highly-equipped office. This could turn some people off. They may not think that you are capable of running a business properly without having a permanent office location. With a virtual business phone number, you can give the appearance of running a larger company. The variety of features available to you, such as personalized voicemail, call forwarding, customized greeting menus, and call transfer services make it highly appealing and easy to accent your appearance.
2. No More Dropped Calls
Virtual phone numbers work on a cloud-based system, which means that no call will be lost. Not only can you set up your preferences to be forwarded to the right person during business hours, but after hours you can set up phone calls to be sent to a voicemail feature that you can personalize to your preferences. In addition to that, with call forwarding and voicemail to fax or email, you will never miss a voicemail message either.
3.Clear Calls
Cell phone signals can be tricky, but virtual phone numbers, which work from the Cloud, work on a fixed network. Plus, they are dedicated to your business and were created to handle large call volumes.
4. It's Affordable
If the main reason you aren't springing for a business phone number is because you don't think your budget will allow for it, think again. Virtual phone number sites offer several different plans for all stages of business. From freelancers to corporations, you can find an affordable plan that comes with all of the professional features, but you'll only have to pay for the minutes you use.
5. More Personal Time
When you are a freelancer, solopreneur, or a startup, it can be hard to create boundaries between your burgeoning business and your personal time. But personal time and self-care are just as important as your business. If you find yourself spending all of your extra time thinking about and working on your business, the company could suffer. It's good to take time off and enjoy life in between work periods. Cut out time in your day to spend with friends and family. Having balance in your life is the key to success. With a virtual phone number, you can set up business hours where customers can call you and reach you directly, as well as out of business hours where they have access to your voicemail. You can get back to them as soon as you are back in the "office." Just because you work from home doesn't mean you won't need a break.
6. No Robocallers
One of the best features on a business phone number is that you can choose an automated greeting where your customer can then select an option of where they would like to be directed. Robocallers will get stuck in the menu options and eventually will be timed out and hung up on. Instead of having your phone line clogged with robocalls, you can spend more time talking to your actual customers. Robocallers have become a massive issue in the past few years, and a majority of phone numbers have been compromised. At United World Telecom you can also sort phone numbers into black and white lists. The Black List blocks unwanted callers from reaching you which means once a robocaller tries to contact you, they won't be able to call again from that number.