Are you interested in learning leadership? Considering leadership is a highly desirable skill, it's a priority for those who want greater job opportunities, better work environments, and more. Granted, there are natural leaders who seem to know what to do and when, but the how is universal and can be learned by anyone.
That being said, there's no better place to learn leadership skills than in the workplace. With the pressure to lead a team to success, learning leadership on the job can yield tangible results. In this article, we will cover the various aspects of learning leadership in the workplace, including:
Trial by Fire
Improvise | Adapt | Overcome
Practice Makes Perfect
Understanding Your Team's Needs
Trial By Fire
Being able to perform under pressure, or a "trial by fire," is one of the key ways of learning leadership. And no matter what workplace you manage, a certain amount of pressure is inevitable. The trick to managing it is to endure the discomfort to attain the goal. For instance, consider your team's ability to reliably hit deadlines. Are you capable of dealing with conflict and complaints from your employees?
If you're able to handle small problems, you gain the confidence to handle larger ones where the stakes are higher. After all, if you have problems correcting a worker on their performance, how can you resolve a company-wide issue that could dissolve the business overnight? Similarly, it's evident why the phrase "putting out fires" is so prevalent in the workplace. Therefore, when leadership fails, it's no wonder problems seem to constantly erupt without warning, causing damage spontaneously.
A Technological Example
Even still, would you be able to anticipate these problems beforehand because you've been "burned" before? For example, if you're able to divert inbound calls made to your business during crunch time, you avoid overstressing your available staff. By using one of United World Telecom's add-ons, such as "time of day routing," you help your team focus while calls are routed elsewhere.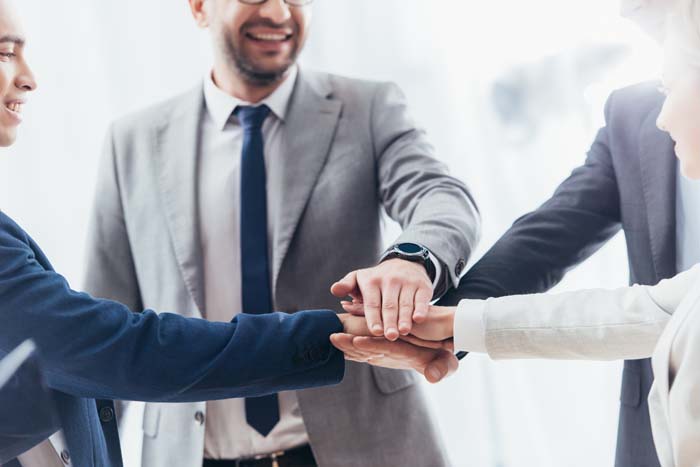 Improvise | Adapt | Overcome
One motto that the U.S. Marines live by is "Improvise. Adapt. Overcome." Essentially, this means that leadership skills are never set in stone. The tasks of business leaders include:
Creating novel solutions to unforeseen circumstances
Modifying those methods as things progress and new issues occur
And ultimately bringing resolution to the issue
Therefore, having the ability to expect the unexpected requires the flexibility to devise solutions on the spot.
Using the Right Communication Tools for Precise Leadership
As an example, you may realize that your team is needed for an emergency meeting with a high-priority client. By using "whitelisting," one of United World Telecom's features for inbound calls, you can filter only VIPs through as needed. As the situation deescalates, you can modify which team members are needed for direct communication. This enables you to allocate non-critical staff to other needed areas. Once the meeting commences, your team can resume its work for maximum productivity without interruption.
Additionally, you can utilize tools that provide long-term solutions. For instance, you may notice that your team is constantly bombarded with common questions that could be addressed with stock answers. To alleviate the redundancy that can wear out your team, you may want to implement some automation. A directory system (known as a PBX, or Private Branch Exchange) can make this possible for inbound calls. By setting up a PBX, callers can answer their own questions and direct themselves to the appropriate staff as needed. This frees up valuable resources and keeps your employees focused.
Practice Makes Perfect
The only way to learn and retain leadership skills is by exercising them. Consequently, taking on new responsibilities expands your skill set and enables you to familiarize yourself with the unknown. Once you have common problems and scenarios under control, it becomes easier to anticipate the best solutions while learning leadership.
Considering that United World Telecom offers subscribers a wide variety of functions and add-ons, experiment with different usages. For instance, you may want to try out the "simultaneous ringing" feature during non-peak times to see its effect on your staff.
Understanding Your Team's Needs
In conclusion, learning leadership in the workplace is more about learning the nuances of human nature. Above all, addressing your team's needs will help make their work easier and more conducive to a productive work environment. Whether by observing or directly asking your team, pay attention to how their performance is affected throughout the workday.