Communicating effectively with customers is crucial to the successful running of any business. It is through your customers that you can improve your product and increase sales. And so, if your business isn't doing everything it can to make it easy for customers to connect with you, then you are falling behind. Learn what SIP calling is, how it works, and how businesses can benefit from using a SIP phone system for business communication.
SIP Calling: The What, How, & Why
To understand SIP calling (or SIP trunking), you must first be familiar with Session Initiation Protocol (SIP). SIP is a signaling protocol that initiates real-time voice calling between two or more parties. This IP is in charge of starting, maintaining, and terminating the call over an internet network. By doing so, SIP technology makes it possible for users to make and receive high-quality calls over a virtual network. Let's look at how SIP calling works and how businesses can use SIP for improved communication.
What are SIP Calls?
SIP calls use Session Initiation Protocol to transmit voice calls over a SIP trunk or SIP channels. In other words, SIP calls are voice calls sent over an internet protocol or internet connection.
Often used interchangeably with voice over IP or VoIP calls, the two systems are different. VoIP makes SIP calls possible. This is because SIP uses VoIP technology to transfer calls from one end to another destination over a stable internet connection.
How Does a SIP Call Work?
Traditional phone systems consist of a PBX system and phone lines connecting to a PSTN.
SIP technology removes the need for a traditional, physical connection. With SIP, you do not need to be connected to a phone company or geographical location. And, you do not need multiple phone lines for different departments. You will get a SIP trunk, instead, to run your virtual phone system. You can then establish voice communications virtually via the internet.
And what's the end result? You can get a virtual phone system with call management and call routing features (global call forwarding, outbound calling, etc.) without physical or multiple phone lines. This system can be used from any location, connecting multiple devices.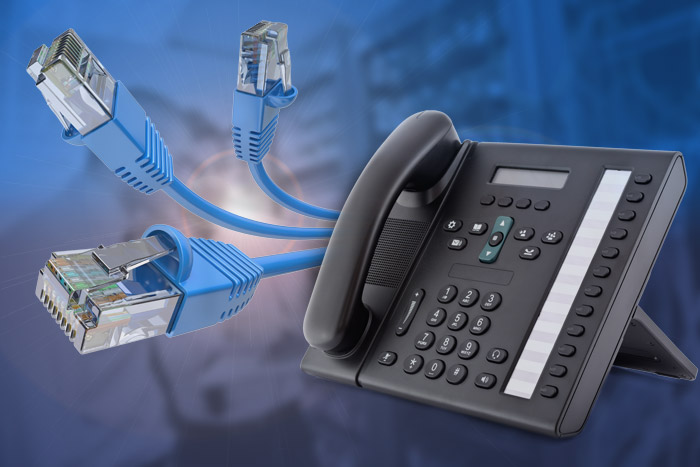 Why Does Your Business Need SIP Calling? 5 Benefits of SIP Calls
So, how can SIP calling benefit your business? From being a cost-effective alternative to creating a unified communications platform, SIP trunking can help businesses organize their internal and external communications to connect better and increase productivity and efficiency. Let's look at the top benefits of SIP calling for business:
1. Save on Business Calling Costs
First and foremost, the cost of SIP calling is highly affordable for businesses needing multiple phone lines and with various departments. Not only can you make and receive high-quality voice calls inexpensively, but you can also bypass international calling rates when offering global customer support.
2. Scale Up or Down as Needed
SIP trunks are designed to support a business' scalability needs. This means that if you need to scale up and add more direct inward or outward dial numbers, you can do so easily. And the same goes for scaling down; that is, removing lines or pausing certain services and features. And most of these actions can be done by you, reducing the number of times you will panic-call your SIP provider.
3. Improve Communications with Better User Experience
SIP trunks, and SIP technology generally, are easy to use. You do not need to employ new IT teams or conduct rigorous training or worry about setting up complicated software. You and your employees can simply manage everything from a user interface provided by your SIP provider. Use this interface or control panel to set up features and service, make changes or adjustments, add lines, and more.
4. Experience High-Quality Voice Calls
When using SIP, your business no longer relies on physical landlines. This means that your communication system does not easily fall apart due to power outages or weather conditions. SIP calling utilizes redundancy to automatically reroute calls from one location to another if the previous location's user is unavailable or inactive. This is a reliable way to make and receive high-quality business calls.
5. Offer Excellent Customer Service
Never miss calls by routing them to different locations, in case the first is unavailable. Reduce the number of dropped calls or low-quality calls. All of these factors come together to help your business offer excellent and uninterrupted customer service to not only local but global customers as well.
Get SIP Calling with United World Telecom
With a SIP phone system in place, your business is gearing up to communicate with your customers conveniently and cost-effectively. Learn more about how SIP trunking can boost business communication by chatting with our experts or calling us at 1 (877) 898 8646.