Expanding your business to a new area, such as Australia, is an exciting venture but it can also be a little overwhelming. On the one hand, you can reach a greater target market, on the other you suddenly have a long list of things to do and pay for.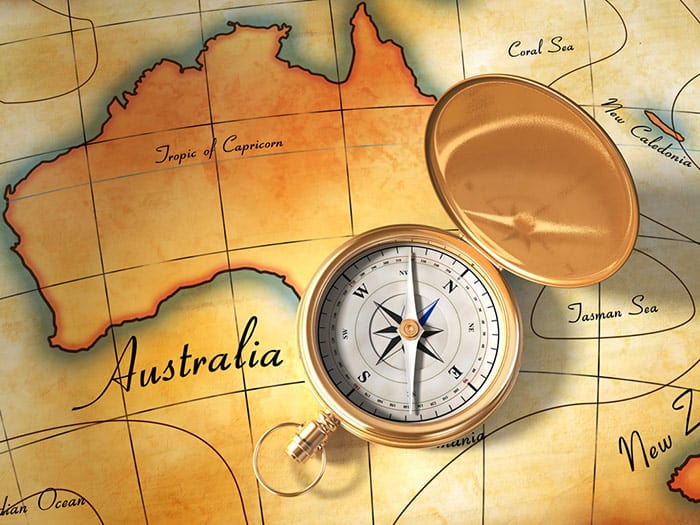 If you're truly passionate about expanding your business venture to Australia, there is a way you can do so and at the same time keep your expenses to a minimum. How? By getting a virtual phone number in Australia. It's an efficient and affordable way to extend your company Down Under. Here are ten things you need to know to develop a virtual presence in Australia.
Do your research: Every country has different laws when it comes to expanding your company, doing business, and paying taxes. Australia is no different. Just because you have a virtual presence in other countries, doesn't mean it will work the same Down Under. That's why it's important to read up on the rules and regulations before you start.
Choose your business structure: Even though you are establishing a virtual presence, you need to structure your business very carefully. Important things to consider include how much control you are going to have over this section of your company and how much you are going to delegate to someone else, and also what level of liability you will need.
Decide what kind of virtual numbers you need: As well as virtual local numbers, you can also choose Australian toll-free virtual numbers. These allow your customers to call you whenever they need to, completely free of charge. There are two main advantages to virtual toll-free numbers. One is that they give your customers confidence in the size and reputation of your company. The other is that they garner customer appreciation.
Apply for an Australian Business Number (ABN): Even with a virtual presence, you can't start doing business Down Under without an ABN. An ABN is an 11-digit number that is unique to your company and allows the Australian government to identify you as a business owner. Once you have your ABN, you can register your business name, send invoices, and deal with taxes.
Set up your Australian business website: Now you can really get to the meat of promoting your virtual presence in Australia. Once you have secured your business name, you can get a .com.au domain. You can use this to reach your target audience, and this is where your virtual phone numbers come into play. Post different ones on your website, social media, business cards, and email marketing campaigns. This way you can track your calls and see which marketing strategies are working the best.
Register for the correct taxes: Australian taxes can be complicated and you need to know which ones to register for. This will depend on the goods and services you are providing. It might be a good idea to get some legal advice from a professional so that you don't have problems down the road.
Make the most of social media: You must be prepared to update your social media pages on a daily basis. This shows customers that your business is active. It also gives them other ways to communicate with you and to share information about your business with their friends.
Develop an understanding of your client base: Your Australian clients are not the same as your American or Mexican clients. Each target audience has different needs and desires and may also have a different buyer's journey. It's important that you get to know them so you can offer them what they want.
Start a business blog: This is a great idea, and you can even start it before you launch your business in Australia, to draw more interest and build anticipation. A blog or vlog is a great way to build transparency and increase your social media presence. It also provides a neat space for you to promote your products and services in a subtler way than pure marketing. A blog or vlog can be a great way to swing a doubtful customer into your favor.
Be available 24/7: This is why you need virtual Australian phone numbers; so you will never miss a call. Calls can be routed to whichever number or numbers you choose. You can even set rules for certain times of day, so you will be able to deal with different time zones.
Contact United World Telecom today and find out more about creating a virtual presence in Australia with virtual local and toll-free numbers. When you call, don't forget to ask for a free trial. There's no commitment.