Trying to make your company's customer service better? Look no further. Combine the services of two powerhouses: United World Telecom and Grandstream to make your customer relations approachable and manageable.
What Is Good Customer Service?
Good customer service involves time and effort. A strong sales or customer service team will make and answer calls in an efficient way and increase the company's sales. But it is also important to assist them in their endeavors. Here's where call center technology, software, and communications solutions come in. United World telecom and Grandstream Networks are two such companies that can facilitate your business' customer interactions.
United World Telecom and What They Offer
United World Telecom offers international call forwarding as well as local and toll free numbers in more than 140 countries worldwide. UWT can easily hook you up with a virtual number that routes your calls through the internet. Since they operate digitally, you can use them with any device, smartphone, VoIP line, or landline. Virtual numbers can be purchased as local, international, toll free, or international toll free numbers. Calls made to toll free numbers are charged to the receiver instead of the caller. This makes calling your company free for your callers. Additionally, toll free and local numbers reduce calling costs for long-distance and local calls.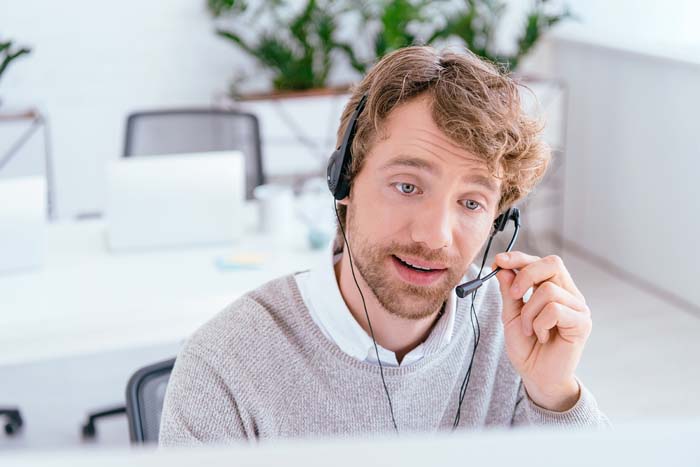 Virtual Communication Solutions
UWT continues to find virtual communications solutions that make the correspondence between businesses and their clients easy and cost-effective. And so, besides phone numbers, they also offer other virtual solutions to improve communication. All of their phone numbers come with free features such as:
Time of Day Routing: to route calls to alternate destination numbers during certain times of the day.
Black and White Lists: to block unwanted calls and prevent wasted minutes.
Simultaneous Calling: to enable incoming calls to ring on multiple phone numbers ensuring calls are answered anywhere.
Advanced IVR: interactive voice response (IVR) that handles high volume calls and assists callers by helping them navigate to the right
departments.
Customized Greeting: to boost your company's professional business and add a personal touch.
Call Transfer: transfer calls to other departments in different office locations.
Voicemail to Email: access voicemail from computers, mobiles, or fixed phones.
Fax to Email: save electronic versions of your faxes.
Dedicated Account Manager: to assist your company's every need.
24/7 Customer Support: chats, phone lines, email, trouble tickets, etc.
But these aside, you can also get Rollover Minutes, Outbound Calling, an SMS Plan, and Call Recording for additional prices. The services provide businesses and companies with large volumes of inbound and outbound calling with tools to support their work.
Grandstream And What They Offer
Grandstream Networks is a leading manufacturer of internet protocol (IP) communication solutions. Their products are assisting businesses in over 150 countries across the world. Grandstream offers a variety of products and services to benefit communication between two parties. Some of the products and features are:
IP Phones: for voice calls
IP Video Phones: for video calling
Audio and Video Conferencing: to encourage team conferencing and collaboration
Extension Modules: additional modules that connect to the main system
Cordless and Wireless Devices: additional devices connecting to the main system that mobilize communication
Cloud Management: allow the ability to monitor and manage networks across multiple locations
IP intercoms and speakers: for office buildings, enterprises, etc. that require a mode of mass communication.
Grandstream Networks' phone systems are easy to use and contain useful features. They provide voice and video phones to encourage collaboration between different parties. Additionally, with cloud management, you can access your business' network anywhere and on any device, making it extremely accessible.
Perfecting Customer Service: UWT and Grandstream
Grandstream provides the medium and UWT provides the service and together they can revolutionize your customer support team. You can help customers not just through voice calls but video calls as well. Imagine collaborating using video with your international customer through a virtual number! Customers appreciate efforts made by businesses to make processes easier for them. If you can find a way to do that, your company can develop quite a fanbase.
With UWT's easy-to-use control panel giving you access to all your phone lines online and Grandstream's cloud management, the internet can improve your communications exponentially. You can keep track of and manage your calls and phone system from anywhere in the world. Businesses with customers spread over the globe can utilize international call forwarding or time of day routing to ensure that someone is always available to answer calls.
Good customer service depends on good customer service agents or reps. You can use call recording and call logs to conduct quality assurance. Call recording lets you record calls for the future, which is helpful when doing performance analysis. And call activity logs will help you track metrics. For instance, calls per month, average time per call, average answering time, etc. You can also create phone surveys with IVR to collect feedback on your company and its services.
The Sky's The Limit
With these two services, you can do so much to improve your enterprises' customer interaction. Purchase a virtual number from United World Telecom today and combine it with Grandstream, to give your clients the highest level of customer service possible!