As a business, you know that listening to your customers' wants and needs will help you to survive in today's fast-paced economy. However, not every customer is forthright enough to comment on your business' operations. However, the best way to go about finding out about their experiences with your business and potential pain points is simply by asking them with a phone survey.
The Amazingness of Phone Surveys
A valuable resource for your business because you can get direct feedback from your customers, the power of phone surveys is monumental. This feedback, in turn, leads to higher levels of customer satisfaction, loyalty, and – above all – shows that your customers' opinions actually matter.
Thanks to advancements in cloud-based telephony and voice-recognition technology, you can optimize your phone surveys with IVR. Short for Interactive Voice Response, phone surveys with IVR offer recipients an easy way to provide feedback. Instead of online surveys, where participants can click through complicated questions with multiple choice answers, IVR-based phone surveys enable more direct communication. Either by simply pressing corresponding numbers or by using their voice, customers can provide honest feedback in the most efficient way possible.
Creating IVR Phone Surveys
In this article, we'll cover how to create a phone survey with IVR to get the results your business needs to succeed, including:
Signing up with United World Telecom
Determining the Right Type of IVR Survey for Your Business
Best Practices for Creating IVR-based Phone Surveys
Signing Up With United World Telecom
The most obvious step to creating a phone survey with IVR is by utilizing United World Telecom's services. United World Telcom's top-notch IVR technology allows you to easily send polls and surveys to customers. Using United World Telecom's API, you can also customize your IVR system to suit more complex needs. To learn more, read this article about IVR and contact United World Telecom to walk you through the process.
Determining the Right Type of IVR Phone Survey for Your Business
Not all phone surveys serve the same function. Phone surveys offer endless usages depending on the type that you choose. Let's look at some of the most widely-used types:
Inbound IVR Phone Survey: Customers or leads receive an invitation to participate in a survey by calling a phone number. This is normally sent through email, letters, or other types of printed marketing material.
Call Transfer IVR Phone Survey: At the beginning of the call, current customers will receive invitations to participate. From there, they will transfer to a pre-recorded survey after their transaction or service call concludes. (Note: These are also referred to as "post-call IVR surveys")
Outbound IVR Phone Survey: Invitations are broadcasted to a target audience (via radio, video, etc.) asking them to participate in a survey.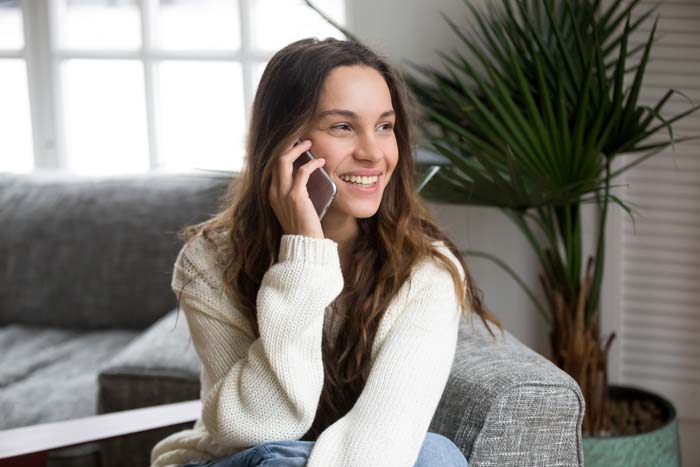 Best Practices for Creating IVR-based Phone Surveys
Once you've determined what type of IVR phone survey you need, there are some best practices you should follow to get the best results and honest feedback. Below are several best practices to create engaging IVR surveys that achieve the results you want.
Determining Specific Goals for your IVR Phone Survey
Nothing causes customers more anguish than a survey that doesn't seem to have a clear purpose. Before crafting a survey, you should brainstorm why you need the survey. It's obvious that you want to improve your company by offering a phone survey, but you'll want to target specific aspects of your company. For instance, you may want to improve customer service, so creating customer-service-oriented questions is a smart decision. Or, perhaps you want to determine which products your company should offer. For this, you want to ask them specifically what they would like to see improved and/or available.
Remain Concise Through the Process
The longer the survey, the fewer results you're likely to achieve as customers will likely lose interest and drop off. Most phone surveys should take less than five minutes total – and for callers that have already been on the phone, that time is even shorter. Remember, it is better to get some feedback than none. Also, you'll want to mention how long the survey takes. No one wants to get stuck on the phone or have a sense that it will never end.
Use Simple and Precise Language
Keep your phone surveys simple. Even if you deal with highly-technical products and services, avoid including words and phrases that aren't normally used in everyday speech. The danger is that those surveyed might misinterpret these words/phrases and provide feedback that isn't accurate.
Test Your Phone Survey
It's a very wise idea to do a few dry-runs before launching an IVR phone survey. In other words, do not launch the survey until you're confident it meets your criteria and flows well. You may notice that a specific question causes most people to drop off the survey. Or, you may want to add questions that clarify positive and negative responses.
With great service comes great power
Surveys are one of the best ways to gauge your customers' experiences and get a feel for how they benefit from your services. With the information offered, we hope you will take advantage of the option of creating simple yet wholly user-friendly surveys via IVR. Effective and cost-friendly, this method can help you get the feedback you need to continuously provide great service and products that meet the needs of your clients.