Are you looking to improve the quality of support calls for your business? If so, we'll cover a number of topics to do so in this article, including:
The difference between quality assurance and quality control
Using quality assurance to improve support calls in business
Using quality control to improve support calls in business
The Difference Between Quality Assurance vs Quality Control
First, there's a big distinction when it comes to the definitions of Quality Assurance Vs Quality Control in support calls. Quality assurance is process-oriented, which focuses on preventing defects and errors in support calls. Quality control, on the other hand, is product-oriented and focuses on identifying defects.
Still confused? If so, the easier distinction between the two is that quality assurance is what happens before rolling out your customer support. This includes training programs and equipping your staff with functional hardware/software. Quality control is a way of refining your process. This includes debugging and streamlining how your staff delegates problems to different technicians. As a result, you can see that they're both related to providing support to your customers.
Of course, this begs the question: How do you improve support calls specifically?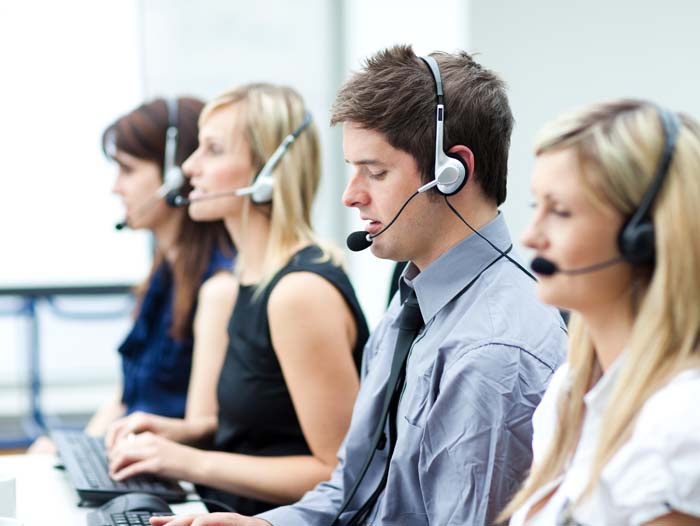 Quality Assurance Vs Quality Control: Using Quality Assurance to Improve Support Calls in Business
As mentioned, training goes a long way in improving support calls. Those in charge of training employees and new hires must thoroughly understand company policies and protocols. If, for example, a customer calls needing support for their non-functioning device, is there a strategy for handling the call? During the call, your staff discovers the reason for the malfunction is that service was cut off due to non-payment. The phone support staff must know these calls require forwarding to the billing department, not the IT department. This can make your phone communication more optimized, as there's less time spent transferring calls. This, in turn, is the epitome of quality assurance. All measures of support are in place before the calls come in, ensuring they are handled appropriately.
United World Telecom makes this easy by providing a number of functionalities to upgrade support calls. By setting up a PBX directory (short for Private Branch Exchange), inbound callers can self-select which department they need to contact. Or, inbound calls can automatically reroute to the appropriate department based on their phone number and/or customer identification numbers.
Quality Assurance Vs Quality Control: Using Quality Control to Improve Support Calls in Business
Similarly, when it comes to improving quality control for direct support calls, United World Telecom offers "call recording." As the name implies, inbound calls are recorded and stored for later use. During the training process, your business can use examples of successful calls and error-laden ones to educate your trainees on what they should do when in the field.
Also, call recording can improve quality control by verifying the service of a particular employee. Suppose your managers review an employee's support call, only to find out that they were giving redundant information, easily accessible online or through your directory system. By learning from these calls, you can improve the quality of inbound calls, redirecting callers immediately to information by using another popular add-on from United World Telecom called IVR.
Short for Interactive Voice Response, IVR enables callers to use voice commands to access staff, departments, and information. As an example, suppose that you automate a greeting: "Please state why you are calling today. For instance, for access to tech support, say 'tech support'." You can then automatically redirect callers to the appropriate department, reducing call times for efficiency and causing less frustration all around.
In Closing
As you can see, we are just scratching the surface when it comes to improving quality assurance and quality control in your business. Above all, these measures should be in place to ensure your phone staff offers the highest level of customer service. With the right tools, your business will have no problems ensuring optimal communication. Contact United World Telecom today to speak with a telecom expert to optimize your business' support calls today.