Have you ever wondered whether automated phone calls work in sales? In this article, we will take a look at how an automated phone calls can increase your sales, including:
Efficiency
Never Miss an Inbound Caller
Keeping Your Employees Occupied
Blacklisting and Whitelisting
Efficiency
Sales is a numbers game. Therefore, the more efficient your business is set up with automation, the better your sales will be. United World Telecom offers many ways to increase the efficiency of your business. Here are just a few of the many possibilities for business:
Simultaneous ringing: All connected devices ring at the same time, ensuring that every inbound call is answered in the shortest time period possible.
Directory: By creating an automated directory for inbound callers using a PBX (Private Branch Exchange), interested callers can self-select through your company's staff and departments to reach the exact personnel they want to transact with.
CallMe Click: Customers don't have the time to write down a phone number of a salesperson or your company. By bridging the digital divide with a call now button, you create a more motivated buyer that can click on a web link and initialize a phone call with your sales personnel instantly.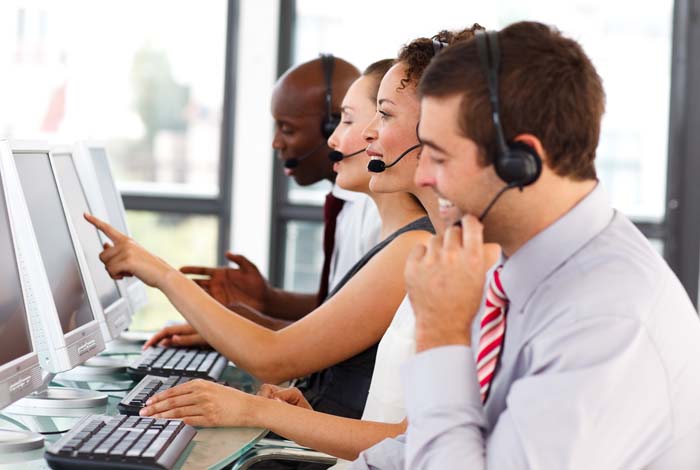 Never Miss an Inbound Caller
A large part of sales is ensuring that the timing is right. Often, the window of opportunity only remains open for a short period before they move on to your more easily-accessible competitors.
United World Telecom offers quite a few ways for your sales team to never miss an inbound call. First, a popular feature known as "simultaneous ringing" is just as the name implies: when a phone number is dialed, all connected devices ring at the same time. Whoever answers it first is the winner. This incentivizes your sales team to handle sales calls ambitiously, creating a positive competitive environment.
Similarly, failover forwarding is another crucial feature from United World Telecom. This allows inbound calls to ring through a list of numbers, automatically forwarding until it is received. There are also more advanced options available to automate customer support.
Keeping Employees Occupied
Sales personnel are notorious for forging their own paths and being the masters of their own destiny. However, this can have detrimental consequences for your business, particularly if your sales team is prone to wasting their time. You can automate Inbound calls for distribution among your sales personnel with United World Telecom's call routing services.
Even better, United World Telecom's intuitive dashboard logs data from phone calls that can apply directly to your staff. For instance, you can compare who closes the most deals versus how much time they spend on the phone. During quarterly reviews, you can use analytics to gather performance-related data on your sales team, readjust how they handle sales calls, or even terminate lagging employees.
Blacklisting and Whitelisting
Another crucial feature of call routing functionalities from United World Telecom is the ability to blacklist and whitelist calls. For blacklisting, you can automate calls to reach your salespeople while ensuring certain calls do not get through. Similarly, for whitelisting, you enable only certain calls to go through. As an example, you can whitelist only VIPs and clients that are closing deals in the near future for higher-tier sales employees, while assigning only cold calls to staff that excels in that skill.
* * *
In Conclusion
To conclude, as you can see, United World Telecom's services can help streamline automation in your organization to boost sales. By using some of the examples in this article as well as your own creativity, your sales team can operate more effectively. Above all, automated phone calls can be an excellent option for sales teams.