A virtual office means that you can work from anywhere in the world. The internet has made it easier than ever for businesses to be built from the ground-up, all from the comfort of your own home. Many workers can telecommute to work because of the ease and reliability of the internet today. However, working from home or anywhere outside of a traditional office setting has both its advantages and disadvantages. Many businesses are choosing to take advantage of virtual offices because of the savings on office space rentals, tech, food, office supplies, and insurance. We have compiled a few tips for building a virtual office to enhance your business.
Some critics of virtual offices believe that working from home makes workers more susceptible to distractions such as family or friends, and they think that workers won't be as productive as they would be if they were to work in a regular office environment. If you are thinking about taking your business into the virtual world, or if you already do telecommute, then check out these tips to help you create a productive virtual office space that will guarantee efficiency, creativity, and an increase in cash.
1. Get a phone system
In business, you will inevitably need to be able to connect quickly and efficiently with your employees, co-workers, clients, and customers. Many virtual phone systems offer forwarding and routing services to anywhere in the world. These phone systems help customers and clients get in contact with the right person in the business that they need to talk to. The phone system can often greet the customer automatically and then offer them a variety of options so that they can get into contact with the right department. It doesn't matter if your sales manager is in Florida and your customer service agent is in Iowa.
2. Meet new-hires in person
If you are the boss, you should make it a point to try to meet everyone you work with at least once. It might not be financially possible for some companies to fly out managers to meet new employees or vice versa. Be that as it may, luckily, technology exists and if you can't meet "in-person" you can still meet "face-to-face" kinda. Through Skype, Viber, Google Hangouts, and a host of other video calling apps, it is now possible to connect with and see others without leaving your living room.
3. Hold meetings
If your co-workers or employees are located within the same area, then you can hold in-person business meetings as much as you think necessary. Whether these meetings occur on a monthly, bi-monthly, or yearly basis, there are plenty of places that can host your group. Since you do not have access to your office building, you can set-up a meeting time at hotels with conference rooms, coffee shops, and you can even find some companies who are willing to rent out their free spaces to other businesses for meetings as well.
4. Communicate often and effectively
Since you can't just walk over to Susan's cubicle to talk to her about a marketing campaign, you need to have the next best thing. Staying in constant contact on Google Chat is an easy way to get answers fast from your employees. If something can wait more than five minutes, then you can always send an email. Be sure that your employees are aware that they need to be plugged in and ready to answer questions, emails, and phone calls while they are at work.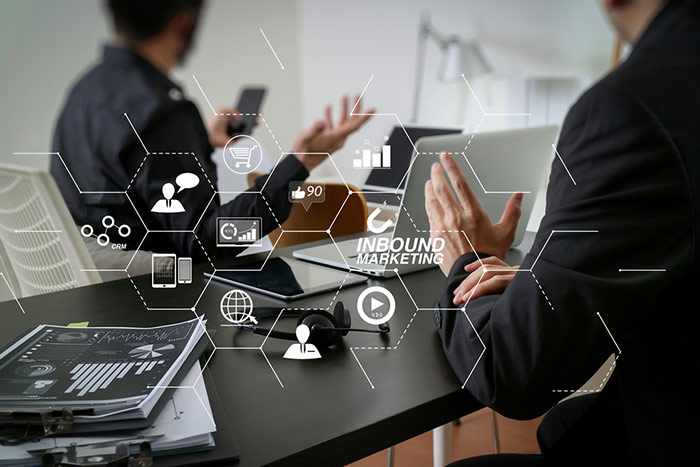 5. Establish a time management policy
The best thing about telecommuting to work is that you can typically make your own hours. However, it's important to know when your employees are working so that you can quickly get in contact with them. Virtual offices also need to establish how long each person will be working a day and what is expected to be completed of them. This way everyone can plan their days accordingly.
6. Foster relationships between co-workers
It is highly encouraged to set up team building events for your employees if they can all attend. If your team is located all around the world, then it may be a bit harder to meet up for happy hour after work. Instead, you can set up a non-work-related Facebook group or chat group. It also helps to remember birthdays and share personal news and special occasions. If you know that one of your co-workers or employees is getting married, be sure to send them an e-greeting card or shoot them a congratulatory text. A little bit of effort goes a long way in creating relationships.
7. Encourage productivity with competitions
To make sure that your team is being as productive as possible, offer incentives for hard work. This can be done through bonuses or contests between employees. Set goals for the team and award prizes to those who reach milestones before everyone else. You will soon see your profits rise and your employees get excited about work.
8. Set boundaries
Working from home can genuinely be distracting if you live with a spouse, roommates, or children. When you decide to start working for the day be sure to let your family and friends know that you can be reached after you're done. Shut the door to your office, if possible, and shut out any distractions that aren't work-related. If your office is the kitchen or another high traffic area in your home, consider heading to a coffee shop.