Toll free numbers combined with outbound calling can greatly improve a company's sales and customer retention rates. Businesses with a high outgoing call rate should, therefore, consider outbound sales strategies. So, how do you make outbound calls with a toll free number?
Outbound Calling: Purpose
Outbound calling is a communication service, mostly used by call centers and appointment setting services, to call customers or prospects on behalf of a corporation. Such calls are made to generate sales, conduct market research, provide customer care, and more. Outbound calling can, therefore, give you ways to attract new customers while also taking care of existing customers. Most businesses use outbound calling to:
Welcome new customers
Verify new accounts or purchases
Follow-up calls
Set appointments and make reservations
Send reminders for payments or appointments
Increase brand awareness
Research the market
Gather feedback, and more.
You can either outsource your outbound calling needs to centers designed for this service or take care of such calls inhouse. For the latter, you will need a reliable phone service that supports outbound calling while providing good call quality and additional communication tools like call forwarding, outbound IVR, etc. A virtual phone service offering these solutions may, therefore, be the ideal choice for an office phone system.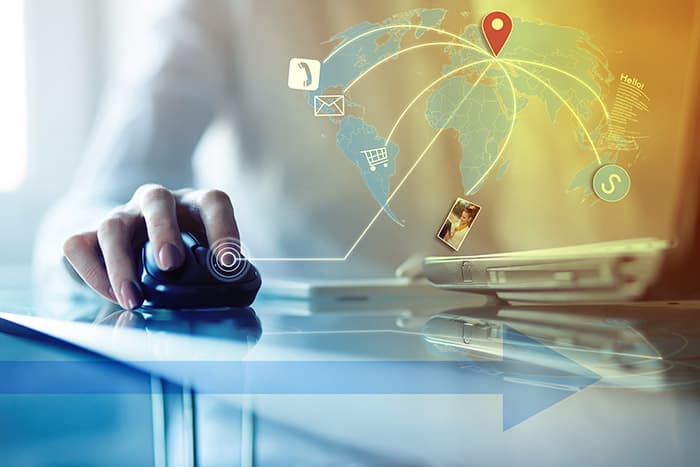 Benefits of Getting a Toll Free Number
You'll notice that large corporations and established enterprises will have a toll free number as their contact number. This is because toll free numbers are free to call as they charge the receiver instead of the caller. And so, individuals usually prefer calling a toll free number as they know that these numbers don't charge extra for calling.
And so, getting a toll free business number will place your company alongside other large, famous ones. This will present your company as a professional one. Additionally, customers will appreciate this as it provides them with a quick and easy way to contact you. More importantly, when receiving a call from a toll free number, they will know that the call is likely coming from an established enterprise. Chances of them answering a toll free number is higher than a random, unknown number.
Customizable Caller IDs
Companies that have more than 50% of their calls going out to customers can benefit from an outbound calling service. United World Telecom's Outbound Calling service lets you make local and international calls at reasonable rates. In fact, you can purchase a variety of virtual numbers that are toll free, local, and international, and then customize your caller ID to display one of these numbers. And so, you switch up your caller ID depending on where you are calling and if you want to seem like a local or national business.
Make Outbound Calls With United World Telecom
To get outbound calling, you first need to purchase virtual numbers from a toll free forwarding service or virtual phone number provider. You can quickly sign up for a business toll free number on the United World Telecom homepage. Select the desired number type and prefix, and enter the destination number; this is where you want your calls forwarded to.
Then, choose a phone plan and add Outbound Calling to the plan. With United World Telecom, you can also add Call Recording to record up to 100% of outgoing calls. This is a great feature to use for quality assurance and compliance purposes.
Once you complete your purchase, you will have a toll free number service ready for use. You can then open your control panel and navigate to the Outbound Calling tab to start making outbound calls. Here, you will also have the option to change your caller ID. Start making outgoing calls and generate new leads and sales with your toll free number.
Attract More Customers with a Toll Free Number
Maintain a professional company image and upgrade your cold-calling and customer retention strategies with outbound calling and toll free numbers from United World Telecom. We offer business numbers in more than 160+ countries, so we can assist you in reaching clients all over the world. Sign up today or contact United World Telecom at 1 (877) 898 8646 for more information.