IT security policies are the backbone of all procedures within an organization. Without the right policies laid out ahead of time, your business may be left open to security attacks with no disaster plan in sight. Let's look at some critical IT security policies companies should consider having in place.
Why are IT Security Policies Important?
These policies align with the company mission and ensure the security of the company, employees, and customer information. An IT security policy defines what information needs to be protected and how it will be protected. These policies also determine how an organization prepares and handles security incidents. As such, an IT policy is crucial to the efficient and safe running of any business.
IT infrastructure, or information technology infrastructure, supports many levels of your business' operations.
It consists of different components that allow your company to manage internal processes and deliver external services to customers.
The essential components of an IT infrastructure include: Hardware, Software, Network, Communication, and Facility (that houses your equipment)
What is in an IT Security Policy?
In general, IT security policies outline the purpose, scope, policy, and procedures to be followed. The IT company policy will also highlight who must follow these rules and regulations. For example, certain rules apply only to an IT team while others may apply to other users (employees).
IT policies should include risks and consequences of not following the guidelines listed within the policy. They should also provide information about who to report to when a breach or issue occurs. When implemented and followed diligently, these policies protect your business's confidentiality, integrity, and availability of systems and data.
15 IT Security Policies for Business
So, what IT security policies does your business need? There are a multitude of policies out there meant to protect company information and data. In fact, TechRepublic has a list of over 100 IT policies. However, not all apply to every business type and size. Here we list the most important IT security policies you should consider for your business:
1. Acceptable Use Policy
The Acceptable Use Policy (AUP) defines the acceptable use of computer and laptop equipment within the office. The AUP outlines what constitutes inappropriate use of computers and laptops and educates users on the potential risks. This IT policy also determines how employees should handle proprietary or sensitive information about the company, employees, and customers.
2. Security Awareness and Training Policy
This policy highlights how all workplace members and users must protect company information. Employees may sign a confidentiality agreement. They may also complete training as required by the business to educate employees on the business's security policy and how the policy protects the business, employees, and customers. Key aspects of the training include safeguarding business and customer information, reducing downtime, etc. Employees may be asked to provide proof of completion of the training.
3. Access Authorization, Modification, and Identity Access Management
This IT policy operates on the Principle of Least Privilege (PoLP) which states that users, systems, and devices are given access only to the information they need to do their jobs. To effectively implement this policy, businesses must create a process for documenting, reviewing, and modifying access. The policy also outlines who will have what kind of access and when access will be terminated. Access can be granted based on valid access authorization, intended use, and other necessary factors.
4. Password Creation and Management Policy
This IT company policy, as the name suggests, focuses on best practices when it comes to creating, changing, sharing, and safeguarding strong passwords. Passwords and two-factor authentication ensure that your information and accounts are kept secure and don't fall into the wrong hands. This policy should include training and awareness that educates users on how to create strong passwords, what parameters to follow when creating passwords, and why it is important to avoid reusing the same passwords. This policy may also include password log-outs and maximum retry attempts to safeguard from unsuccessful login attempts.
5. Network Security Policy
This policy focuses on best practices when conducting network and information system activity reviews. The core purpose of a network security policy is to ensure your systems and data remain secure. This involves making sure systems have the right hardware and software and that these are up to date. It also includes procedural auditing mechanisms to keep track of usage and changes.
6. VoIP Security Policy
A VoIP security policy looks after your business's VoIP phone system. This policy identifies common VoIP vulnerabilities and potential risks. It is important to ensure that your VoIP system is secure by educating users on how to identify VoIP attacks as well as keep their devices and phone systems secure.
7. Bring Your Own Device (BYOD)
BYOD policies let employees bring and use their own devices to conduct business. While this policy has helped businesses cut down on equipment-related costs, it may lead to security breaches if not monitored. A BYOD policy outlines what steps employees must take to keep their devices safe, especially when connecting these devices to your business's networks. Businesses with remote and distributed teams can use a BYOD policy to ensure information is kept secure.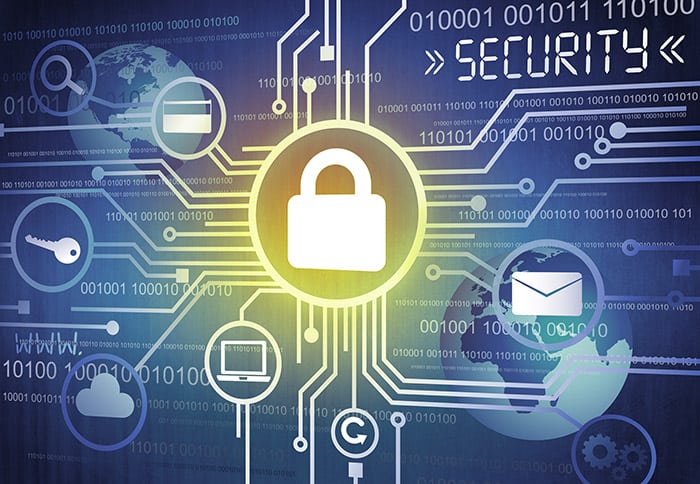 8. Remote Access Policy
With the popularity of remote working and telecommuting, this policy is more important than ever to keep remote teams connected securely. A remote access policy outlines how users will achieve remote access. This is when working from outside the office and connecting to the company's network. A remote access policy ensures users know how to keep information and devices safe. This IT company policy should include VPN access and disk encryption instructions. Additionally, employees should be educated on the appropriate usage of authorized devices such as not engaging in illegal activity or mandating the use of strong passwords.
Related: 5 Benefits of Unified Communications for Remote Teams
9. Incident Response Policy
An incident response policy outlines the business's response to an information security incident. Although similarly categorized, this policy should be documented separately from a disaster recovery plan or policy. This policy must include information about the incident response team so users know who to report to in the case of a security or data breach. It should also outline actions and resources implemented to identify compromised data and a plan to recover this data.
10. Encryption and Decryption Policy
This IT security policy outlines encryption requirements for all office- and business-related devices such as computers, laptops, networks, servers, storage areas, and so on. All employees, users, and IT members should follow recommendations made in this policy. The purpose of this is to protect information and communication channels while deterring unauthorized access.
11. Vulnerability Management Policy
A vulnerability management policy defines rules for reviewing, evaluating, applying, and verifying system updates. The purpose of this is to reduce or mitigate vulnerabilities and risks within your business's IT infrastructure. As such, the policy will also include ways to identify, classify, and remediate these vulnerabilities.
12. Change Management Policy
A change management policy discusses how changes are made to information systems. This policy ensures that changes made to computers and laptops are managed, approved, and tracked in a thoughtful manner that reduces negative impact on the business. Timely and accurate documentation is at the core of this policy.
13. Vendor Management Policy
This IT security policy validates a vendor's compliance and information security capabilities. And by doing so, it evaluates which vendors may put your business at risk and how to avoid those risks. In other words, it evaluates whether a third-party vendor should have access to sensitive data. In order to conduct this evaluation, your business must assess the vendor's ability to create, receive, and transmit confidential information. Your business should also maintain a list of vendors to keep track of risks and be prepared for a data breach. Additionally, prepare an internal response plan, in case a vendor fails and a data breach occurs.
14. Data Retention Policy
A data retention policy defines what type of data must be retained, for how long, and how it will be stored and destroyed. Your business may want to store company documents, transactions and contracts, customer records, emails, call center data, and so on. This policy will help your business store and retain data effectively while determining processes to take care of outdated and duplicated data.
15. Scheduled Downtime Policy
This IT policy defines how to conduct regular maintenance, updates, and upgrades of company systems, servers, and networks. It should also outline how the business will communicate the scheduled downtime to its users, vendors, contacts, and customers to ensure smooth operations.
Does Your Business Have the Right Policies in Place?
Depending on how you run your business and what systems you have in place, you may need some or all of these policies. Conduct a review of different departments, brainstorm with your IT team, and identify areas that need new policies. It's better to get started now than have to remedy issues later when they may be too late to fix. Bring your business up to date and protect it with the right IT policies.