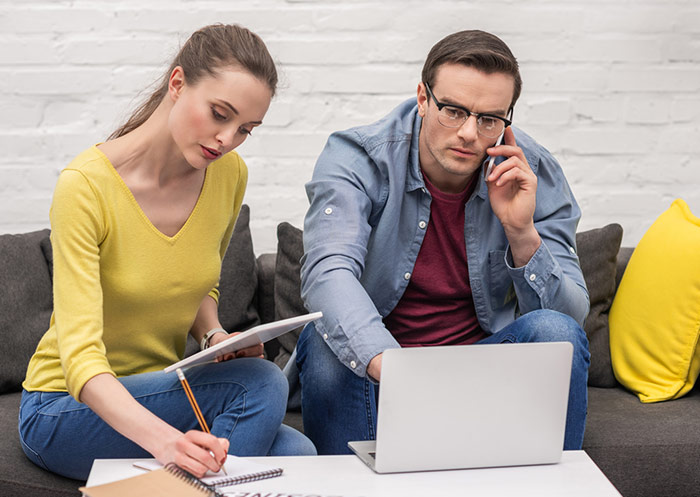 Small Business Phone Number Service
A business phone number service is a phone service with a business number to help you efficiently manage your business calls. Having a number for your enterprise will keep your personal and work calls separate. Features like call forwarding, voicemail, and time of day routing will make certain that no important calls are missed.
Reasons To Get A Business Phone Number Service
Globalization has helped many businesses explore untapped markets. Companies are now able to expand their reach into markets and industries across the world. Creating a professional appearance is one of the most important first steps in starting and running a company. Having a business phone number will help you create a professional image for your enterprise.
It is important to determine what type of business phone number you will require before you set up your number. Do you need a traditional or cloud phone number? Do you need a line with extensions? Will you require call forwarding or call transfer features? Will your company benefit from call recording or simultaneous ringing? Understanding the needs of your business will ensure you have a phone line best suited for you and your customers.
1. Increase Global Presence
In this day and age, not having a virtual or global presence will hinder your company's growth. With advancements in internet technology, it is easy to set your business number on your smartphone. Virtual phone numbers provide flexibility and also make remote working easy.
Having a cloud phone number will allow you to conduct your business from anywhere, like a virtual office. As an entrepreneur or freelancer, it is your responsibility to do everything you can to make your services successful. Freelancers, solopreneurs, and startups should consider obtaining a separate business number for their ventures. These numbers create a professional appearance for remote workers who work with multiple clients and jobs. Additionally, they help to draw a line between your work life and personal life. Users can set their business phones to operate within work hours and direct callers to voicemail during after hours. Users can also forward or redirect calls to another worker or business during specific times of day. These features not only make answering business calls easier but also make customer interaction more fluid.
2. Access Services and Features
With a business phone number, you will have additional benefits of call forwarding and call transfer. These features ensure that no call goes unanswered and that the correct representative is able to help your customer. Additionally, an interactive voice response (IVR) will greet your customers and direct them through a menu or to the appropriate extensions. An example of a customized greeting that welcomes the caller: "Thank you for calling, [___]. We appreciate your call. A representative will be with you shortly." Or, "Thank you for calling, [___]. For English, Press 1. For Spanish, Press 2. Press 3 to speak to a representative."
These features will establish your business in a professional light and will demonstrate your resourcefulness to the customer. Taking time to make the customer experience pleasant will let the customer know that you care.
3. Attract Customers with an International Toll Free Service
United World Telecom offers different options depending on the type of phone line required. Local numbers will help your business reach consumers in target areas. International toll free numbers are numbers with distinct ITFS codes and they do not charge the person placing the call. On the other hand, vanity numbers allow you to customize and brand your number with patterns or letters. For example, 1800-468-4688 or 800-SPA-DAYS for a spa service. Local and toll free numbers are easily recognizable by your customers, making them more likely to answer.
Then, you can customize your business phone number service with features such as international call forwarding, a customized greeting, time of day routing, and more. Decide if you require an IVR feature or extensions to enable better communication systems. Once you choose the best features for your number, go ahead and sign up.
A Business Phone Number Service to Improve Customer Experience
When planning for a business, it is important to consider the customer's perspective. What features will drive your customers to approach you? What will it take for them to prefer your services above others? Make your business more professional, reliable, and easy to communicate with by adding a cloud phone number. Virtual phone numbers, toll free numbers, or vanity numbers can make your brand more concrete and recognizable. Get them today from United World Telecom!