Social media networks can be for work or play, and some can be great for finding new business contacts. There are many big-named business social networks like LinkedIn, but have you ever heard of Sportifico? Depending on your business, you can find a social networking tool that fits just what you're looking for. Whether that is for networking opportunities, jobs, or learning about an entirely new industry, meeting the right people can be done using the right platform. Check out these business-focused social media networks that are tailored to specific industries to expand your company's reach.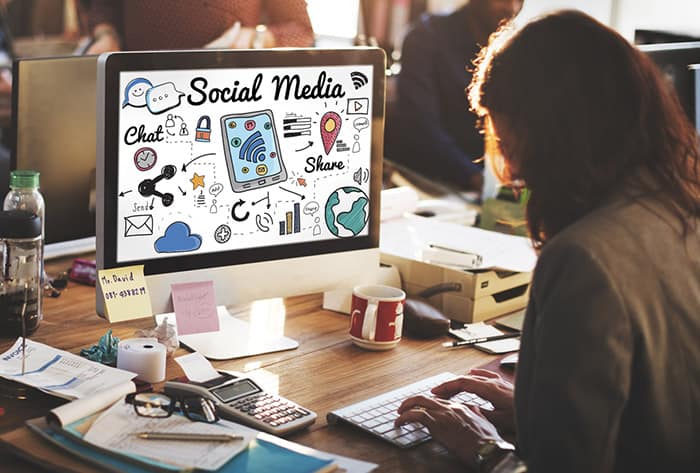 AngelList
The AngelList was created to help startups find investors, or "angels." To get started, you or your company must apply and be accepted first, which is no easy task. (Less than 2 percent of startup companies are allowed onto the site.) Once you have been approved, however, like several other matchmaking apps, you can swipe left or right on investment opportunities or investors! You can also filter based on things such as market and location.
Spiceworks
If you're into IT or digital marketing, then Spiceworks is the social media network for you. Spiceworks is dedicated to connecting these professionals with each other, and the site offers project management and planning apps as well as academic content. Tech companies can join in on the fun, too, and create content like tips and advice for the Spiceworks users. Anyone can join, so even if you're not an IT professional and you're only looking to learn more about it, you will still be accepted to the site.
Mixer
Attention creatives! This app is for you. Mixer was created with one thing in mind: to provide creative professionals with the opportunity to network with other creative professionals in entertainment, fashion, art, and music. Mixer users pay a monthly subscription fee, and in return they receive the opportunity to network, to import their work into an online portfolio, and post and apply for jobs with other creatives.
MeetUp
Meetup has a little something for everyone. Whether you are looking to connect professionally or personally, you can find a group to do so here. It is a popular and well-known platform, but it is a straightforward tool to use to find things that you are interested in and to connect with other people. There are plenty of writer meetups, professional happy hour meetups, and even meetups for people who just want to enjoy brunch. If you don't find any meetups you are interested in joining, don't worry, you can always start your own group.
ResearchGate
ResearchGate is a strict social networking site for researchers and scientists. There are more than 15 million users worldwide, but the vetting process for making it into the networking site is scrupulous. For example, if you do not have an institutional email address, you might not get admitted. But once you are accepted, you have the opportunity to connect with scientists worldwide and collaborate on projects as well as share research findings.
Sermo
Like ResearchGate, Mixer, and Spiceworks – Sermo is a networking site catering to one group of individuals. Doctors around the world can connect on SERMO once their medical credentials have been verified. Once verified, doctors can ask questions, converse on different topics, and they can even discuss confidential information anonymously.
Opportunity
Opportunity is a social networking site for nearly all professionals and can be used to find employment or professional contacts. Opportunity allows users with a LinkedIn account to integrate both sites, and with all of its information, Opportunity uses an algorithm to find you new opportunities.
Sportifico
Another niche networking site is Sportifico. This one is strictly for soccer athletes and coaches. Whether you want to build your own team or start a career in coaching or playing soccer, Sportifico can connect you with the people that can make your dream a reality. Once you have applied and are accepted, Sportifico offers a place to show off your resume, your skills, stats, and a way to send messages and search for connections and opportunities.