2019 has been a great year for businesses of various kinds. Particularly, this year has been good for educational services, real estate agencies, marketing services, IT support, landscaping, dental offices, to name a few. We have also seen more from small businesses focusing on virtual reality, meal kit sales and delivery, home renovations, bike sales, and rentals, etc. But some companies and industries are doing better in certain countries than others. And, new countries are emerging at the top for favorable business conditions. So, what are the best countries to start a business in 2019?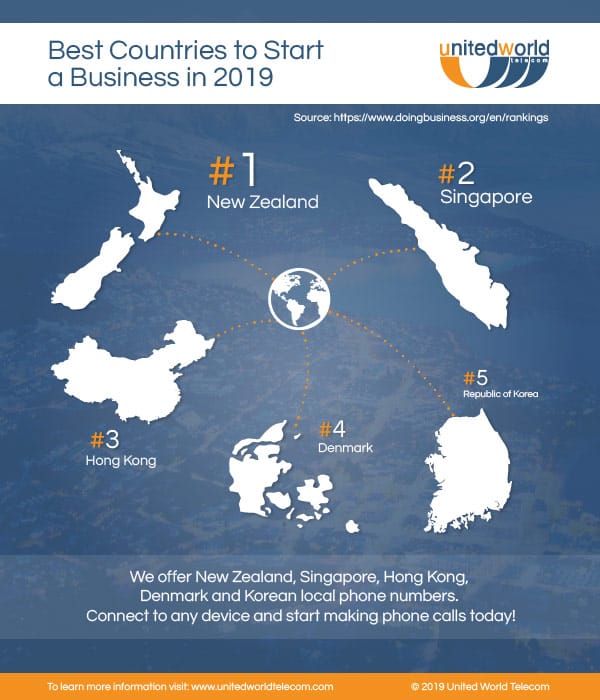 Best Countries To Start a Business in 2019
When choosing where to start or to expand your business, it is necessary to consider a variety of factors. These factors include affordability, customer demographics, manufacturing costs, tax climates, and governmental involvement. Market research is essential to understand and project how your product or service will grow in different countries. According to The World Bank's Doing Business, here are the 5 best countries to start a business in 2019.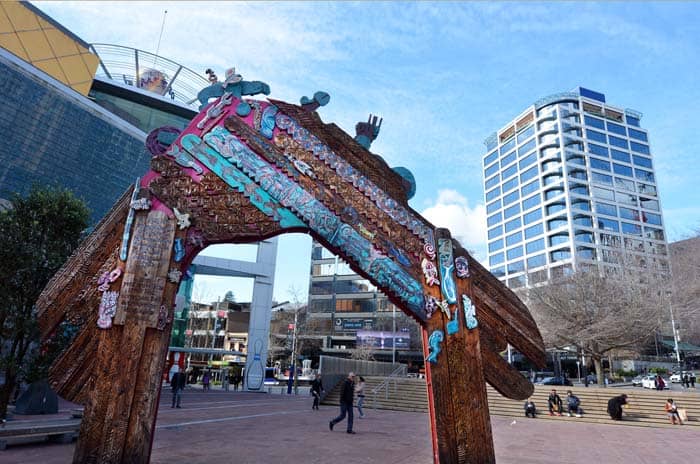 #1 New Zealand
The World Bank ranks New Zealand #1 for the best country to start a business in 2019. In 2016, they claimed that New Zealand is the easiest place in the world to conduct business. The sectors gaining the most traction are health, engineering, and information technology. There is a great presence of highly skilled labor for construction, trade, and business services. Additionally, New Zealand's tax system is easy to understand and navigate, which makes it one of the most attractive systems because of predictability and fairness.
Reasons to start a business here: Cheap manufacturing costs and a favorable tax environment.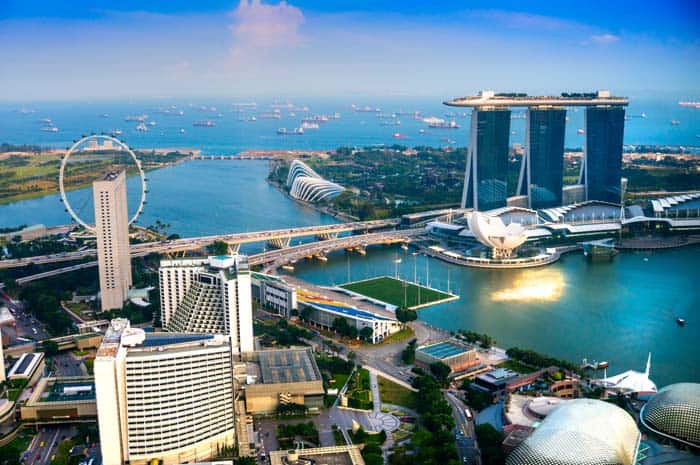 #2 Singapore
Singapore gets the best of emerging economies from its neighbors India, China, and the Southeast Asian countries. A majority of large companies are moving here due to cheap yet talented labor and its booming infrastructure. The World Bank rates Singapore high in Asia for logistics performance because of its location and proximity to growing economies. Singapore's seaport infrastructure has also been ranked highly, offering 200 shipping lines to about 600 ports across 123 countries.
With over 21 free trade agreements (FTAs) with about 27 economies, Singapore has great trade relations that benefit both parties involved. That aside, the tax system is quite favorable with the highest corporate tax rate on taxable income at 17 percent. Industries currently in demand are tourism, editorial business, electronics, cleaning services, and courier services.
Reasons to start a business here: Cheap manufacturing costs, bureaucratic, growing infrastructure.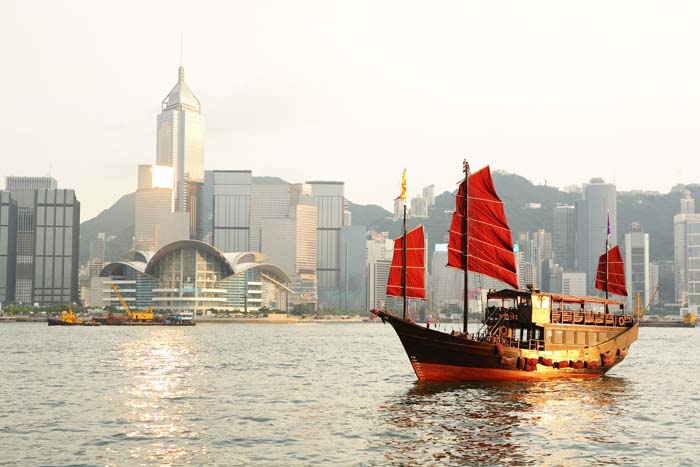 #3 Hong Kong
It is easy to open and run a company in Hong Kong with low corporate taxes and tax breaks for certain types of businesses. Small businesses and start-ups are thriving in this rapidly developing country because of resources made available by the government. Hong Kong is often considered the gateway to China and it easily connects to other South and Southeast Asian nations. This makes the country a great location for building and maintaining networks. The most popular sectors in Hong Kong are information technology, call centers, tourism and travel agencies, business and product sourcing consultants, and manufacturing.
Reasons to start a business here: Cheap manufacturing costs, growing infrastructure, governmental support for small businesses.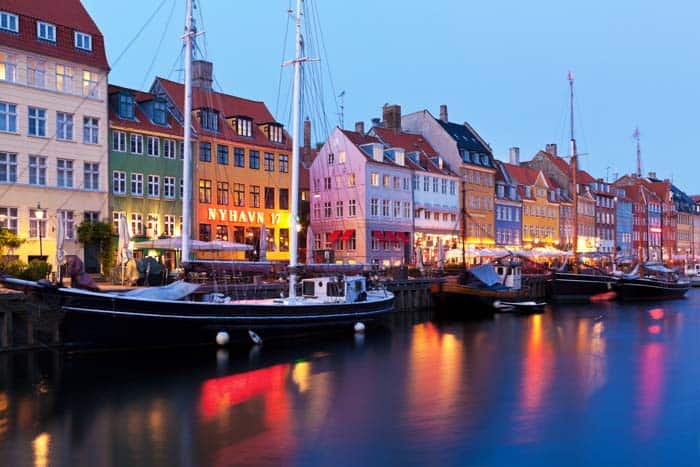 #4 Denmark
Denmark's market is focused on innovation and development providing solutions for technology and environmental issues. The World Bank ranked Denmark high for trading across borders and protecting minority investors, among others. Key industries in Denmark are tech and cleantech, maritime, design and innovation, and life science. Start-ups are thriving in Denmark due to the availability of public and private funding and the existence of a large network of entrepreneurs and supporters.
Reasons to start a business here: Cheap manufacturing costs, transparent government practices, and an entrepreneurial ecosystem.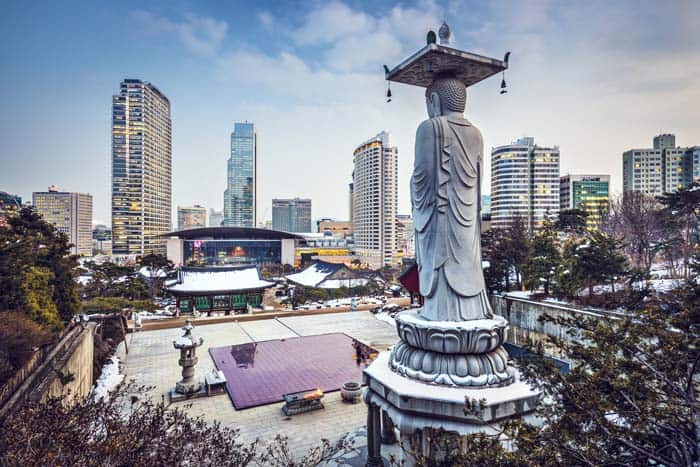 #5 Republic of Korea
South Korea ranks highest for ease of doing business and job security among Asian countries. It is also the 7th largest exporter in the world. Sectors like technology, automobile, manufacturing, and oil and gas are the country's major gross domestic product (GDP) booster.
That aside, like Denmark, the South Korean government also supports start-ups and small businesses by providing proper funding with long-term views. More recently, South Korea has seen a rise in female entrepreneurs starting and managing their own companies.
Reasons to start a business here: Cheap manufacturing costs, a favorable tax environment, and governmental support for small businesses.
Thinking of Starting a Business In Any of These Countries? Get a Business Phone Number
Now you know the best countries to start a business in 2019. It is time to start considering where you can move or extend your company to increase sales and profit. United World Telecom has virtual numbers in over 140 countries. Feeling inspired and want to expand your business to new countries? We can easily hook you up. Give us a call at 1-(877)-898-8646 or sign up on our website and get a virtual business number for your company today.