If you're looking for ways to better market your business, you may be wondering, "what is telemarketing?" While there are plenty of ways to reach a target audience, teleselling has been one of the best and most affordable ways to reach potential clientele. And, most businesses who choose to telemarket to potential clientele benefit from a low risk way to continue to develop successfully.
What is Telemarketing? The Ins and Outs
Basically, telemarketing is the use of phones to reach potential clientele. Because teleselling is a broad term that involves any method a business can use to reach other businesses or potential customers, it can be used in a number of ways. Some of the ways telemarketing is utilized includes:
Basic outreach to create lead interest

Providing information

Offering opportunities

Gaining feedback from past clientele

Procuring leads

Managing business appointments

Improving customer services
What is Inbound Telemarketing?
Inbound telemarketing is a type of telemarketing which involves reaching out to customers a company has already accrued. It works to engage with current customers to introduce new products and gain a lasting customer-business relationship. Some examples of inbound marketing include offering a 24/7 customer line in which customers can reach a customer service agent all hours of the day. Or, a hotline for customers to reach to ask questions about products and/or services.
What is Outbound Telemarketing?
Contrary to inbound telemarketing, outbound telemarketing involves calling people who are not already customers. Typically, the goal of outbound telemarketing is to convert a phone lead into a business sale. This is done in three stages:
Lead Generation: Before outbound tmarketing can take place, one needs to establish a lead source. Typically, businesses will use lead generation tools like business websites, email blasts, and surveys to establish client needs before making cold calls. This will help to identify leads which have a greater potential for conversion.
Sales: Once leads are generating, the next step is to cold call leads to inform the customer about the product or service. However, this can get tricky as many people won't answer phone calls from numbers they don't recognize. One way to get around this is by using a calling prefix that matches your lead's current area code. Once the client gains information about your product or services, you can ask for and finalize the sale.
Follow Up: Finally, the last step of outbound marketing is to follow up with a client to address any questions or concerns. This helps to keep the business relationship on healthy terms and can keep you from having to outsource customer service.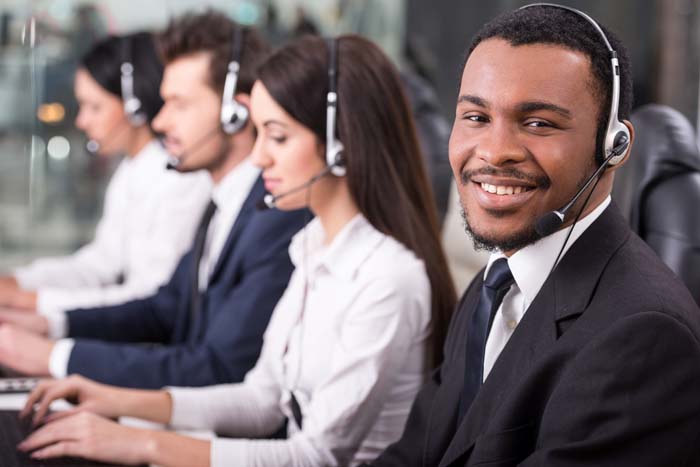 Some Benefits of Telemarketing
Choosing telemarketing as a way to reach target audiences, whether they are other businesses or personal phone lines, is a great way to grow business. Furthermore, teleselling offers a number of benefits including:
Cutting time and the cost of lead generation by creating product/service interest right over the phone.

Improving customer services by offering clientele direct access to telemarketer phone lines.

Increasing the effectiveness of appointment setting for business.

Offering better customer satisfaction by specifying client needs.

Revealing a client base ready to purchase a product or service.

Reaching out to current clients to improve customer relationships and upsell products or services.
Closing: Investing in Telemarketing for Your Business
 Now that you have the answer to the question, "what is telemarketing?," you may now realize that marketing is what your business needs to convert more leads into customers. United World Telecom can help to make implementing a telemarketing infrastructure as easy as can be by offering virtual phone numbers and 1-800 toll free numbers that can reach phone lines in any part of the world. Plus, we provide access to a number of other marketing services like SMS forwarding, call recording, and more. To create your custom telemarketing phone number and begin your telemarketing journey to reach more potential clientele, contact us today.