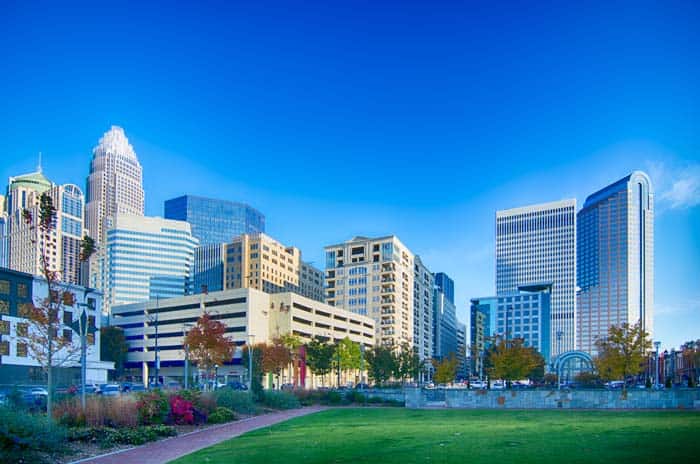 North Carolina Local Phone Numbers for Business
Do you work for or own a business that thrives by doing business over the phone? If so, you know what it takes to reach customers in new areas. One way to gain the trust of customers in a different location is to purchase local phone numbers. The 980 area code services a part of North Carolina that is very populated. So, it's a serious target for businesses in the phone industry. Are you're looking for a North Carolina phone number to do better business in this area of the country? If so, it's best to learn more about this location's details, region, and history first.
Local Phone Numbers in North Carolina
This area code services 12 different North Carolina counties. But, it's most well-known for being an area code that services Charlotte. This city has the highest population of any other city in the state. As of 2018, the total population of Charlotte was 872,498 people. However, the area that the 980 area code covers, services a total of 2,681,475 people altogether. So, it's the area code for many more people than just those living in the city of Charlotte. As far as where it's located on the map, area code 980 is located on the southwest side of NC. But, it's east of Asheville, where the most southwestern side of the state has another area code.
The Area Code's History
980 is actually an overlay area code (the first in the state). This means there was an original area code for this region that was running out of numbers. So, a second area code allows for twice the phone numbers. And, it means the residents in the area can keep their original phone numbers, without having to switch. Before 980 came about, 704 was the only area code for the location. But, in 1999, the 980 area code was set to help provide more phone number options for residents living here. So, currently, the residents of Charlotte and surrounding areas can use two area codes. These two area codes include 980 or 704.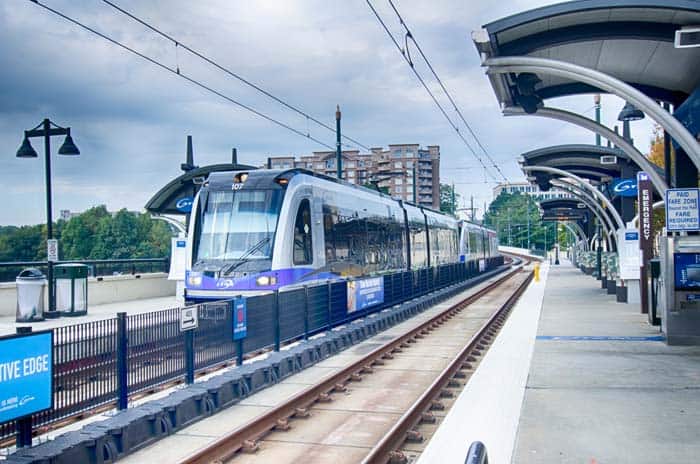 North Carolina Location Details
The area code's surface spans across the map on 4,860.23 square miles of land. So, it covers quite a wide range of terrains. But, every person in this state is on Eastern Daylight Time. This means this part of the country shares the same time as other Eastern states. Some of these include Florida, Maine, Maryland, South Carolina, and Vermont.
Charlotte has the largest population in the area. So, if you call numbers with a 980 prefix, you're most likely going to talk to people living in this city. Planning on calling numbers with this area code for business? If so, it may be helpful to know what it's like to live here. For a decade, between 2004 and 2014, Charlotte gained more new residents than any other metropolitan region in the country. This says something about the appeal of this great city.
According to US News, Charlotte is #20 on the list of "Best Places to Live" in the country. Residents living in Charlotte can take advantage of a lot of athletic entertainment, as the city has numerous professional teams. Plus, a number of restaurants, an amusement park, and a comfortable climate. Finally, this area boasts a relatively affordable living cost (compared to other metropolitan areas of the US).
Getting a Local Area Code Phone Number for Business
You don't have to have a business in Charlotte to make calls to people with 980 area code phone numbers. But, it helps to have a phone number with the same prefix. This way, people living here are more willing to take calls from the phone numbers that call. Fortunately, there is an easy way to get local area code phone numbers without having to physically move your business. Services like direct inward dialing can forward multiple DIDs to a single PBX. Virtual phone numbers provide businesses with the means to purchase phone numbers with any area code prefix. And, spread their audience to regions all over the country, including this part of North Carolina.
Get Your North Carolina Area Code Phone Number
Local 980 area code virtual phone numbers from United World Telecom can do all you need for business and more. This is because we can set up your virtual phone numbers to utilize any of the business phone automation features that you need. Start getting your own local phone numbers for business by contacting us today to learn more.