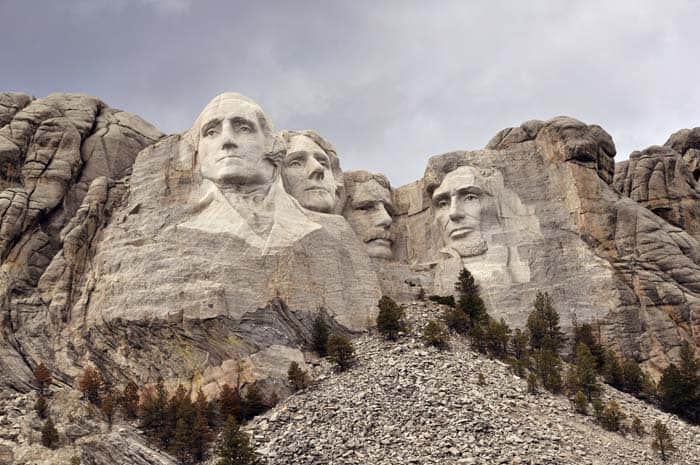 US Local Phone Numbers
Doing business in the US commonly involves having to call people in specific areas to target certain audiences. But, when a business calls people in the US without using a phone number with a local area code, it can become a challenge. Basically, it's the norm for US residents to reject calls from any phone number they don't recognize. So, if you're calling US residents from any random area code, you've probably come across this issue. Fortunately, you can get a business phone number that uses any of the US area codes you need to dial.
However, before identifying how to get one of these numbers, we'll dive into the history of some of the USA's most popular area codes. This way, when you call residents in this country, you're more willing to make a connection and serve their needs effectively.
Calling People in East Los Angeles, USA
If you're calling residents of eastern Los Angeles, you're dialing the 323 area code. Consequently, the eastern section of this large city needs its own area codes to serve its people specifically. This is due to the over 4 million people who live in LA. So, this area code and another, the 213 area code, are the only ones to serve this region of the city. Between 1998 and 2017, the two area codes were separate. The 213 area code was meant to serve the people living in downtown Los Angeles. And, the 323 area code was servicing people on the outskirts of downtown. But, in 2017, these area codes were merged in an overlay. So, today, they're the two that people can get numbers for as residents living on the east side of this California city.
Calling People in West Los Angeles, USA
As it's such a big city, you can imagine that LA needs more than just two area codes. Rather than serving the people in East LA, the 310 area code is used by residents of West LA. Specifically, residents of Southbay and Santa Catalina Island. As of today, there are three area codes that serve this part of the city; 213, 310, and 424.
Calling Another Region of Los Angeles
The 818 area code's territory outlines both 310 and 213 area codes to the north. Basically, it's Los Angeles' San Fernando Valley's main area code. In essence, the 818 area code was created in an attempt to help the 213 area code population. But, then, in 1997, it was split from area code 626 for the Northern LA area. Today, the 818 area code only shares its territory with the main overlay, the 747 LA area code.
Calling Residents Specifically of Manhattan, USA
The 646 area code is one of Manhattan's three main area codes. While this city borough's residents utilize many area codes, 646 is the one that overlays Manhattan's original area code, 212. Simply, the borough's main overlay area code, 917, was running out of numbers. So, the 646 area code was a solution to this overpopulation of numbers for this area of the city. And, it still operates as a major area code for the people living and working in this part of "The Big Apple."
Calling Residents of NYC That Aren't Living in Manhattan
While the 646 area code services all of the people living in Manhattan, the 347 area code services everyone outside of this borough. So, specifically, it's the area code for people living in The Bronx, Brooklyn, Queens, and Staten Hill. The only part of Manhattan this area code covers is the small neighborhood of Marble Hill. In short, this area code was created after the area's other area code, 212, started running out of numbers. Still, today, it services people in this area of the city.
Calling People Living all Over NYC
If you're thinking of calling people living in New York City, you should know about the 917 area code. Again, this area code services the entire city of New York City. However, with the emergence of cell phones and pagers in the early 90s, the city needed a new area code. But, instead of assigning an area code to just pagers and cells, the 917 area code was set to be the entire city's new overlay. Still, today, this is a significant area code that people have if they live in NYC. And, it can be set to anyone living in the city, no matter which borough they're living in.
Calling Residents of Austin, Texas
512 is one of two area codes people living in Austin, the state of Texas' capital city can use. It services the phone numbers of people living in this city and its surrounding suburbs. While it seems typical, the 512 area code is special. This is because it is one of the only original area codes of 1947. Back then, it served all of south-central Texas. But, today, it serves a smaller region: exclusively Austin. However, since this area code has been around for so long, it eventually ran out of numbers. So, today, this area code and the 737 area code are the only area codes for the people living in Austin.
Calling People Living in Dallas, Texas
The 214 area code is the main area code of Dallas, Texas. It was one of the original area codes of 1947. So, its intent was to serve every person in the state of Texas. And, it was the only one to do so for 36 years. Today, as the state and this city have many more residents, this area code is still available. However, it serves only a small portion of the population that contains Dallas and surrounding suburban areas.
Calling Residents of Eastern Dallas, Texas
Besides Austin, Dallas is another big city in Texas with a large population. When comparing to other area codes in this state, the 469 area code is relatively new. However, as an overlay serving the eastern portion of this metropolitan city, it serves many people. Today, this area code and the 972 area code are the only two area codes that act as overlays for this part of the city. So, they're relevant to anyone calling people living in this section of Dallas.
Calling People Living in Orlando, Florida
The area code 407 serves people living in Florida's large, centralized city of Orlando. It's been servicing people in this area since 1988. Before then, it was the area code for people not only in Orlando but in Palm Beach County and the Treasure Coast, as well. But, in 1988, these areas were given their own area codes. And, the 407 area code is still a popular area code of the residents in this part of Orlando. Specifically, the counties of Orange, Osceola, and Seminole.
Calling People That live in Atlanta, Georgia
The 404 area code is one of the original area codes of 1947. It covers the entirety of Atlanta and its surrounding suburban areas. So, it also services the cities of Candler-McAfee, College Park, Decatur, East Point, Forest Park, Sandy Springs, and Tucker. Surprisingly, this was Atlanta and its surrounding area's only area code for 38 years. However, now, it shares the territory with a number of other area codes. But, it is still common today within "The Perimeter" of Atlanta, Georgia.
Reaching Residents of New Jersey
The area code 201 is another of the original area codes of the year 1947. Today, it shares its territory with an overlay area code, area code 551. Previously, the 201 area code used to span across the entirety of the state. But, today, it serves the people specifically living in the northeastern regions of the state of New Jersey.
Getting Phone Numbers With Any Area Code
You don't need to pay an arm and a leg to get phone numbers with US area codes. With virtual phone numbers, anyone can purchase phone numbers with US area codes. This way, you can dial out to people in any specific region of the US. And, expand your customer reach to places you never thought imaginable. Plus, virtual phone numbers with US area codes can pair to any of your business phone systems already in use. To learn more about getting a virtual phone number for your business, contact United World Telecom today.