Thinking of ditching your regular 9 to 5 job for one with more flexibility? A home telecom call center is just what you are looking for. With better work hours and less commuting, this work-from-home job can give you a great sense of work-life balance. So, what is a home telecom call center and how can you start one? Read on to learn more!
Virtual Call Centers
Virtual call centers offer a variety of services: sales, telemarketing, customer service, making reservations and appointments. They are hired by major companies to handle customer communication in an organized and easy manner. For example, these may include customer service for an eCommerce giant or booking hotel reservations for a travel agency. Inbound call centers often have a high volume of incoming calls. On the other hand, outbound calling is when a call center is making calls to customers for sales purposes.
What Do You Need?
Before you start your call center, research businesses or call center companies looking for remote help. Depending on the type of home telecom call center you want to run, you will need to invest in some equipment to unify processes. With respect to virtual centers, you will need to consider state and local requirements. And finally, you'll need marketing tools to promote your service.
How To Start A Home Telecom Call Center
Let's have a look at the different steps to keep in mind when starting a home telecom call center business.
Step 1: Research Job Opportunities and Fields
Spend time looking at the variety of options available for your industry, product, or service. Is there a surplus of call centers offering the same service as you? How can you stand out and be more resourceful? Consider extending your services to other states and countries. With a virtual set-up, you can reach clients anywhere in the world. The entire world is within your grasp. Here, you can also decide if you want to run an inbound or outbound call center.
Step 2: Check Local and State Requirements
Since starting a home telecom center is a business, you will need to file all necessary new-business paperwork. Review your state's Office of Finance and Taxation. Then, check for zoning restrictions. Finally, register your business.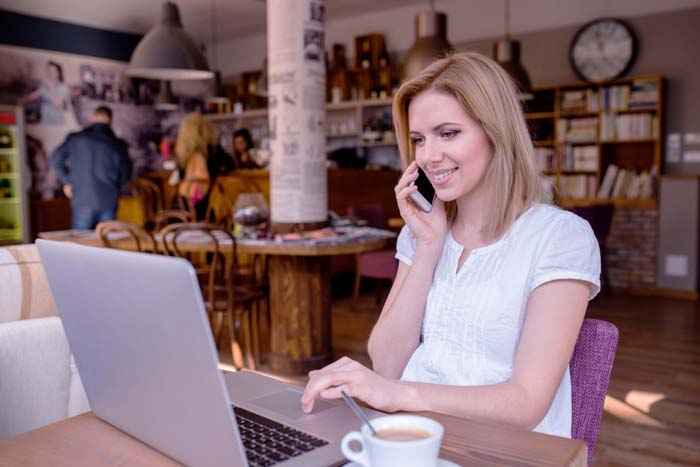 Step 3: Prepare a Business Plan
An important part of starting your own business, whether large or small, is to have a clear idea of how you are going to run it. This is where a business plan comes in. A strong plan will outline the necessary documentation, market research, profit projections, and finances for the company. This way, you are prepared for what is to come and have options to handle it.
Step 4: Invest in Call Center Equipment and Software
This goes without saying that a call center cannot run without the appropriate equipment and software. Your equipment or software may depend on what your client uses. For a home telecom system, you can choose a call center software that you consider comfortable and resourceful. Call center software is a system that enables easy call tracking and organization. Either way, you want to have the basics: a computer with the latest operating system, broadband internet, wired telephone, and a good quality headset.
Step 5: Get A Virtual Phone Number
Virtual phone numbers can help you create a virtual space enabling you to make and receive calls through the internet. This way, calling international customers won't be as expensive as calling through a regular phone service. Additionally, virtual numbers such as toll free or local numbers are less expensive for customers to use. Toll free numbers bill the received party instead of the caller and local numbers will have regular, local charges. This way, you are not a burden for your customers.
Step 6: Market Your Skills
Build a website and use social media like career sites, Facebook, Twitter, etc, to promote your skills and talents. Marketing your home telecom business starts with marketing yourself. Tell them what you have to offer: call center experience, fluency in multiple languages, knowledge of call center software, and so on.
  Cost-Effective Communication
One of the main items you will need for your call center is virtual phone numbers. United World Telecom has local and toll free virtual numbers in more than 150 countries across the world. Sign up for a virtual phone number with United World Telecom today and develop a cost-effective communication channel for your home call center.