Ireland Toll Free Numbers
Companies opt to invest in foreign markets for a number of reasons. Often, they want to expand their business operations beyond their home nations and park their money in foreign countries as well. For those looking to expand their businesses to Ireland, there are many things to consider rather than walking into the situation without a plan. A company must, in fact, have a detailed plan for setting up business in Ireland in order to achieve their goals. Business leaders must be equipped with the ability to make thorough evaluations prior to making decisions, have the ability to correct any mistakes, respond to changing circumstances properly, and thoroughly evaluate outcomes. If you plan on expanding your business into Ireland, moving your business there isn't necessary- work remotely wit Ireland Toll Free Numbers.
Toll Free Numbers for International Business
Many American companies can benefit from running a business in Ireland. In fact, Ireland has proven to be a gateway for those entering the giant market of the European Union with a population that exceeds 300 million people. Access without barriers to the European Union's 28-member countries and the four freedoms of the EU (capital, services, free movement of goods, and people) are very attractive and draw the attention of many companies that are based in Ireland.
These factors put Ireland in a strong position as the ideal gateway for foreign investors to break into the EU market, which has lured over 1,000 multinational companies to invest in the nation. Ireland, also referred to as the Emerald Isle, has one of the world's lowest nominal rates for corporate tax, which is 12.5 percent for businesses that are currently active. The well-educated and young workforce in Ireland is also one of the nation's core strengths. Ireland's low corporate tax is also an attractive factor for business leaders.
Despite the many attractive aspects of doing business in Ireland, an investor or business person must have a legitimate business reason that they feel will flourish in the nation in order to place their business in this location. Any business leader should also be mindful of different laws that exist that may be different than in their home nation, including intellectual property laws. In Ireland, there are no laws that exist to protect trade secrets, confidentiality, and know-how. There are data protection laws in place that are even stricter than those in the United States, however.
Organizations looking to expand their presence globally in order to increase the success of their business should engage in widespread research with regard to the economy Ireland, business guidelines, legal requirements that pertain to business operations, advertising, marketing and much more. A simple and straightforward way to start to market in a new nation is to publish an announcement of the expansion on a company website and offer a local or toll free phone number through which the company may be reached.
United World Telecom sets up Ireland toll free numbers for all types of companies, ranging in size from small to large. United World Telecom's process for setting up Ireland toll free numbers is fast and straightforward.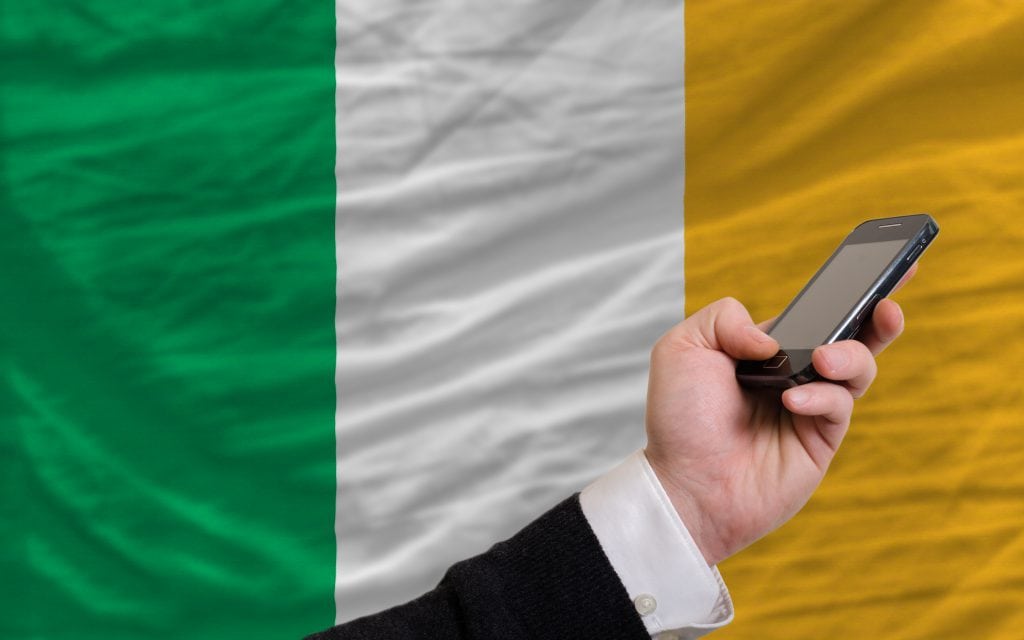 To launch a brand new business or to expand a currently existing business in Ireland with the ability to truly focus on the numerous potential benefits offered by this new market, a company must have a reliable method of communication to communicate with their new customer/ client base. Offering telephone access with Ireland toll free numbers is the best way to accomplish this.
Ireland toll free numbers make it very easy for a business entering into the Irish market to list a phone number on their website specifically for those located in Ireland to easily contact the business. A customer or any other type of business-related contact is able to easily place a call using one or more Ireland toll free numbers that are set up by Global Call Forwarding and the call will then be redirected to a phone number of the business owner's choice, anywhere throughout the world.
Calls made via Ireland toll free numbers can be dispatched to either a landline or a mobile phone line of the business owner's choosing, which is an extremely useful feature for a business owner who is looking to establish themselves in Ireland before they are even physically present in the country.
Global Call Forwarding specializes in the redirecting of international calls through the use of Ireland toll free numbers and other toll free numbers, which can be set up for over 150 countries across the globe. Global Call Forwarding sells virtual local numbers as well as toll free numbers with SMS to Email capabilities and a wide number of additional features. Clients who use Global Call Forwarding have the ability to control and modify features on their account easily online.
For any business owner that is aiming to enter the Irish market, Ireland toll free numbers assist in establishing a strong professional presence that is necessary from the beginning in order to achieve maximum success.