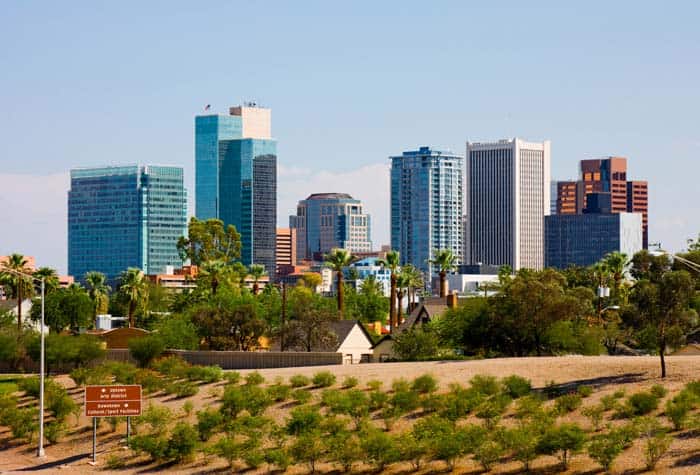 Arizona Local Phone Numbers
The 928 area code is the area code for most of the state of Arizona. It covers a large region of Arizona. So, those needing to make calls to Arizona for business will likely need to dial 928 phone numbers. However, without an Arizona phone number, it can be challenging to establish lucrative business relationships with residents of this location. Fortunately, there is a quick and affordable way to get business phone numbers with a 928 area code. But first, it may be helpful to learn about this area code, its history, and the location. This way, you can better serve the people in the area. Additionally, it will help to know more about their region, and you can use this to your advantage.
Get a Local Phone Number in Arizona
This area code is pretty significant as it covers almost all directions of Arizona; the eastern, western, and northern portions of the state. Because it covers such a large piece of land, it is the home area code to a variety of areas. This even includes some landmarks that the average individual would recognize including the Beaver Dam, the Grand Canyon, and Lake Pleasant Regional Park. There are five different area codes that Arizona residents can use. However, this area code covers the most amount of land, a total of 86746.12 square miles. To put this in perspective, this is about 75% of the total land area Arizona has to offer.
The Area Code's History
To better understand the people who have these numbers, it can be helpful to understand the area code's history. Basically, before the 928 area code, the region had a different area code, 520. But, Flagstaff, Yuma, and Tucson were gaining new residents consistently. So, the 520 area code was set up to service all the people in the area. Thus, area code 928 was set on June 23, 2001, to give this region its own area code.
The Area Code Location's Details
Due to the size of this area code's territory, it spans across some of the most stunning locations in Arizona. And, it is the home area code for over 765,256 phone numbers. It even spans across some of the protected territories of the Navajo Nation. This is one of the most recognizable Native American tribes. Thus, making it a pretty historical and interesting place to learn about in our country.
Urban Landscape of the 928
This area certainly covers a number of fascinating wonders and historical settings. However, it's also important to mention the city life of this area code, as well. Most of the people who have 928 area code phone numbers live in these metropolitan areas. Yuma is the city with the highest population in the 928 area code region. So, if you are going to call people using this area code, many will be living in this city.
Yuma is a "small desert city," just 25-miles to the border of Mexico. Perhaps its biggest attraction is the desert climate that keeps residents in this city happy all year round. It has a population of only 93,851 people, which gives lends to the small-town feel. And, it gives you a better understanding of why the area code can service such a large area. Other benefits of living in this city include a wide range of recreational activities. Also notable, the low cost of living makes it easier for people to afford to purchase homes in this city.
However, on the other hand, the cost of living may be upset by the less-than-prime economy. This is obvious, as the area has a high unemployment rate of 11%. So, while the cost of living is relatively low, it's imperative to find a job before moving here. Otherwise, it could be challenging to find suitable, stable employment.
Calling People in Arizona for Business
Do you want to start making calls in Arizona to people with a 928 area code phone number? You don't have to move your business to make local calls to nonlocal areas. In fact, with virtual phone numbers from United World Telecom, doing so is easier than ever. Get your own Arizona phone number to start making calls to people in this area. And, contact us today to start the process.