Indonesia, located in Southeast Asia, is home to several mining, petroleum, and natural gas industries. Over the years, a number of textile and clothing industries have also mushroomed in the country. If you want to see a part of Indonesia, just go watch the incredible movie known as Blackhat!
Ever since the country got independence, foreign companies have made large investments in Indonesia to build its infrastructure, develop its many natural resources, and establish the best of manufacturing facilities for export as well as import to their own domestic market. The country attracts a lot of direct foreign investments and is an ideal place to set up a new business.
However, like in any other country, there are several bureaucratic as well as legal hurdles faced by entrepreneurs who wish to register a new firm in Indonesia. Setting up an office in Indonesia translates to several procedures, time, the cost involved in launching a firm with a staff of 10 to 50 employees, and of course a start-up capital of close to 10 times the economy's per-capita gross income.
However, these hurdles can be bypassed by setting up a virtual office in Indonesia. Using an Indonesia ITFS number is a boon to businesses that need to connect with customers from Indonesia and vice versa.
What is an Indonesia ITFS Number?
Many companies have been using toll-free numbers for their businesses due to the affordable nature of the medium and its efficacy in domestic as well as international markets. By flipping the switch for ITFS, your customers can call you without incurring any charges.
ITFS is the acronym of International Toll Free Service that allows companies to subscribe to an international toll free number. These numbers enable businesses to support existing clients while also attracting new business opportunities. There are three different types of toll free numbers. Though they all serve the same purpose, there are some subtle differences between them.
3 Types of International Toll-Free Numbers:
Domestic Toll-Free Numbers
Universal International Freephone Numbers
International Toll-Free Numbers
Reasons to Get an Indonesia ITFS Number
An Indonesia ITFS number offers many advantages to companies that are interested in establishing a local presence in Indonesia. For any business, customers remain the key focal point to be taken into consideration. In that parlance, companies are always looking out for effective steps to acquire new customers. An Indonesia ITFS number can enable companies to gain a loyal customer base while also encouraging new customers to purchase their products or services.
The Indonesia Toll Free Number System Explained
Arguably the most interesting feature of the Indonesia ITFS number system is that it makes use of local toll-free numbers. Indonesia uses two kinds of toll-free numbers:
001 Numbers
The numbers starting in this series are completely free of cost for the callers.
Calls to these numbers can be forwarded to landlines, mobiles, and other mediums.
They are sixteen-digit numbers that begin with "001."
These numbers are specific to the company; the series changes in accordance with the business of different companies.
007 Numbers
Charges will be applied if the calling medium changes.
These sixteen-digit numbers begin with "007."
803 number is added after the 007 number and can be diverted to different landlines or mobile phones.
They can be accessed from all networks in Indonesia.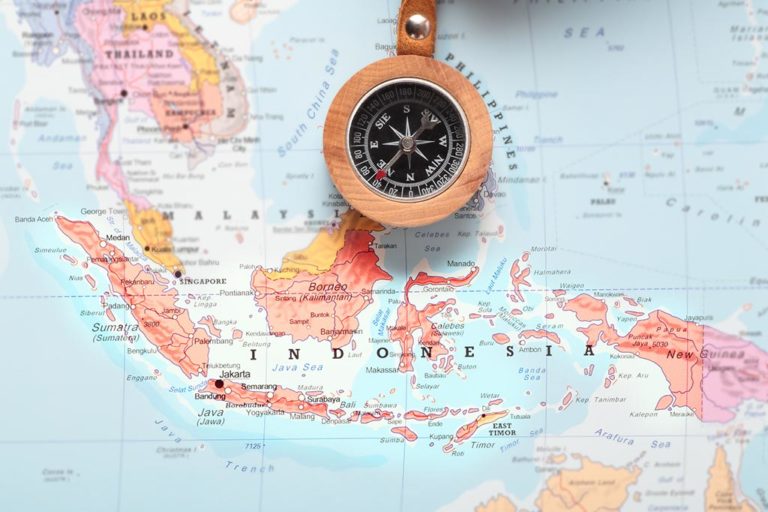 How an Indonesia ITFS System Work
After your company gets an ITFS number, all you need to do is set up the international call forwarding settings. You will need to key in the number on which you would like all your calls to be routed to. Your callers will dial the toll-free number that has been assigned to you and all calls to the number will be routed to your overseas landline, mobile, or VoIP device, no matter where you may be.
You can also divert or forward your calls from Indonesian callers to any telephone number of your choice. In fact, you have complete control over the system and can easily change your ring number, whenever you please, by logging into your account. You can also program the system to forward calls to a different number or call center when there is a surge in call volumes.
Current Outlook for the Indonesian Economy
Indonesia is one of the few emerging economies with a small population. It has been successful in maintaining its GDP growth rate. The country is expected to witness an annual GDP growth rate of 5.3% in 2017, which imparts a positive outlook for business prospects. Stable investment rates and natural growth-propelling conditions attract businesses from all parts of the world to Indonesia. Different sectors of Indonesia have witnessed a steady pace of growth, which augurs well for new businesses.
Increasing consumer expectations are heightening the demand for new advanced products from different companies. Indonesia offers ample opportunities for a budding entrepreneur to set up a business. Whether you wish to expand your existing business in Indonesia or want to set up a new firm, simply get an Indonesia ITFS number. Contact us for more details on pricing and various packages!