Get a Virtual Phone Number in Indonesia
Indonesia is a vast country which branches out into the Pacific and Indian oceans. The nation is comprised of more than 17,500 islands and covers a total of 3,200 miles. Only 6,000 of the islands are inhabited. The largest of these islands are Java, Sumatra, Sulawesi, and Kalimantan.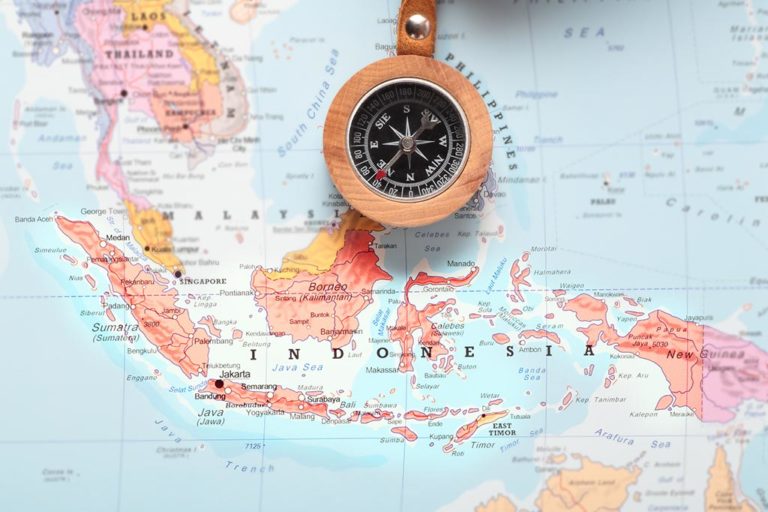 Indonesia has a rich history that dates back to 2,000 BC. From the 7th century onwards, Buddhist and Hindu influences resulted in the growth of the Srivijaya kingdom. The coast of Sumatra became the hub of the trading network.
When Marco Polo visited Sumatra in the 13th century, He found Islamic settlers, and by the end of the 16th century, Islam had become the predominant religion in Sumatra and Java. By this point, Indonesia was the world's largest Islamic nation. European traders were drawn to the country's abundant spices, and before long, the Dutch took over the spice trade. By the 19th century, the Dutch were growing coffee in Java and were soon providing ¾ of the world's supply of coffee.
During World War II, the Japanese occupied Indonesia; this lasted until 1945. At the end of WWII, Indonesian history took a dramatic turning point with the Indonesia Revolution. Despite this, Indonesia remained under Dutch rule for several more years.
Today, Indonesia is a melting pot of more than 300 different ethnic groups. Many diverse cultural influences can be seen here, including Indian, Dutch, Chinese, and Arabic. Although there are several hundred local languages, Indonesia's official language is Bahasa Indonesia.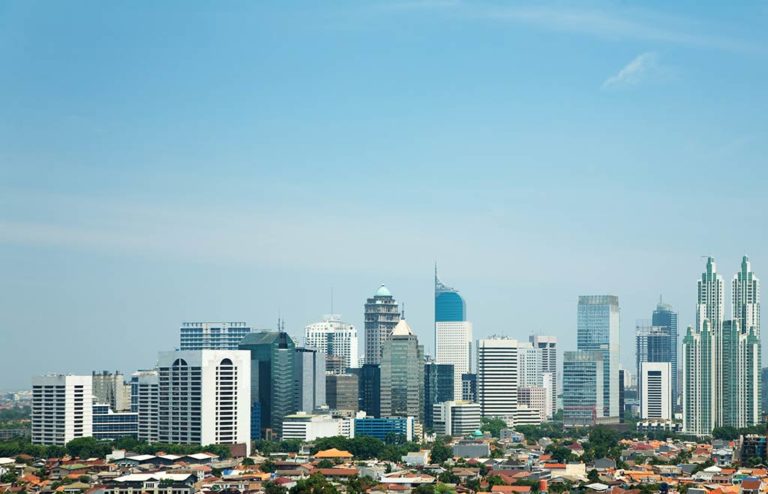 Indonesia's Economy
Not surprisingly, Indonesia has the largest economy in Southeast Asia. The nation has several important industries including:
Agriculture: More than 42 percent of the Indonesian workforce is employed in this sector. Indonesia's agricultural sector can be categorized into animal products, food crops, non-food crops, forest products, and fish products. The major items are coffee and rice.
Mining: Indonesia's mining industry has grown steadily over the past few years. Currently, Indonesian mines produce coal, nickel, copper, and gold.
Textiles: Indonesia's textile and apparel industry is among the world's top 10. The nation is also the world's 12th largest apparel supporter to Europe, the U.S., and the Middle-East. This sector is expected to continue to grow by more than 5 percent over the next ten years.
Tourism: Indonesia's tourist industry is booming. The nation is home to many great attractions including historic sites, beautiful countryside, and interesting cultural events.
Telephone Numbers in Indonesia
Whether your business is located in the U.S., Europe, or the Middle East, Indonesia is a great country to expand within. You probably assume that it will cost a lot of money to setup an office there, and there will be many challenges to overcome. You're right. However, you can still have a presence in Indonesia without having to move there, simply by using Indonesia virtual phone numbers.
Indonesia virtual phone numbers are local numbers which are not attached to a phone line. They are hosted in the cloud. This means that you can have incoming calls routed to any number or numbers of your choosing. For example, if you are traveling, calls can be routed to your smartphone, if you are in an important meeting, calls can be routed to one of your colleagues, and if you have a customer service call center, calls can be routed there. You can change the number any time you like, to suit your business needs.
How to Use Indonesia Virtual Phone Numbers
Indonesia virtual phone numbers are easy to use. You can give them to your customers via email, put them on your business cards, use them in newsletters, on your website, and on TV or radio ads. In fact, if you use different Indonesia virtual phone numbers for each of your marketing campaigns, this will make it easy for you to see which ones are generating the most leads. This is because you can track all your calls and see which numbers are the most popular.
Your Indonesian customers will love using Indonesia virtual numbers because they will not have to pay expensive long-distance calling charges, nor will they have to deal with cumbersome international dialing codes. Your customers won't even realize that they are making an overseas call because when they dial your Indonesian virtual phone numbers, they will hear a local ringback tone, so they will think you have a presence right there in Indonesia, which will give them much more confidence in your company.
How to Get Indonesia Virtual Phone Numbers
All you have to do is contact United World Telecom. They have more than a decade of experience matching companies with virtual phone numbers all over the world. Wherever in the world your business is located, even if it is in your home office, you can use virtual phone numbers to maintain a global presence.