---
Healthcare Businesses that Make Outbound Calls
As a healthcare business, you are in constant touch with customers, patients, clients, vendors, trial participants, and so on. Some healthcare businesses that can use an outbound calling service are: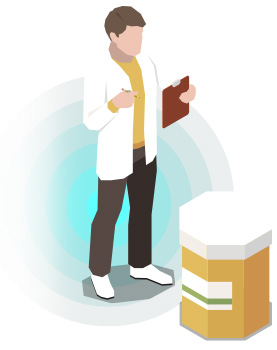 Clinics, private practices, primary care
Hospitals, urgent care
Therapy and rehab centers
Pharmaceutical companies
Medical supply sales
Insurance and claim management
Dental practices
Care facilities
Research centers
With outbound calling, the above businesses can easily connect with local and international customers, vendors, etc. After all, these outbound calls bring business to your company.
Why Should Your Healthcare Service Make Outbound Calls?
As a healthcare business or medical service, you will need to connect with customers or vendors for a variety of reasons. So, how can your healthcare business use outbound calling?
Schedule virtual or in-person appointments
Send out reminders for upcoming appointments, renewals, payments
Screen clinical trial applicants
Conduct research
Maintain communication between doctors, labs, patients, pharmacies, and supply vendors
Manage insurance claims
Collect feedback, and so on
Your business can use various strategies to enhance your outbound calls and improve communications. These strategies can help you develop stronger relationships with your customers and vendors. And such relationships will keep your business booming and growing. Learn how to improve your outbound calling strategy to strengthen business relationships.