One of the early steps in starting a company is getting a business number. For many enterprises, the most likely method of contact used by customers is calling the company. And so, having a number solely for the purpose of the company's communications is a must. But what do you need to know about business phone numbers and the different types that are available? And which would suit your communications needs best?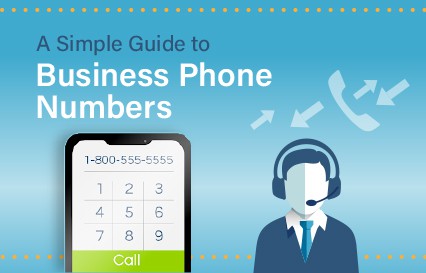 ---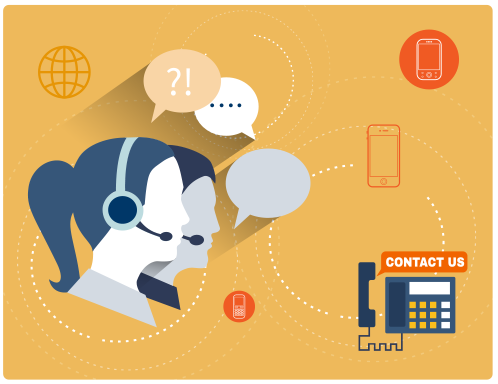 Become More Accessible With Virtual Business Phone Numbers
Business phone numbers are phone lines used specifically for business purposes: to attend to and manage business calls. These phone lines are different from your personal or home phone lines. And, they enable easy communication within the organization. More importantly, they make external communication with customers efficient. Most customers prefer meeting in person or speaking with an actual human being from an organization over emails or talking to bots.
But in-person meetings are not always feasible. However, having a phone number that facilitates communication — for example, forwarding calls to different departments or locations so no call is missed — can really boost a customer's confidence in the company. Therefore, a business phone service that is answered and attended to can increase customer engagement and satisfaction.
Why You Should Consider Virtual Phone Numbers For Your Business
Now, you can get a regular business number from your service provider or you can switch gears and invest in a virtual number to better manage phone calls. Virtual numbers work through voice over internet protocol (VoIP) systems which route audio and video calls over the internet. These numbers work digitally and can be used on mobile phones, VoIP lines, landlines, laptops, or computers. You can purchase virtual numbers as local, international, toll free, or international toll free numbers.
The best part? These numbers let you convert your smartphone into a fully functional business telephony system, without the need for additional equipment. And, they are also useful for a phone system with multiple desk phones for larger enterprises where multiple devices are connected to a main console.
With virtual business phone numbers, you can have calls routed to different phone lines or numbers of your choice, anywhere across the world. For instance, you can have calls from your Indian customers routed to your American phone line. Or, have them routed to your customer reps in India or China, closer to the customer's time zone. You can also enable simultaneous ringing which lets incoming calls ring on multiple devices and numbers, allowing a greater chance of the call being answered by a member of your team.
Opening New Communication Lines
VoIP phone systems operate over the internet. Businesses can run their telephone lines using the same internet line. This way, they don't have to worry about extra equipment or installation, nor will they have to deal with adding phone lines in the office. Calls can be made through laptops, computers, smartphones, etc.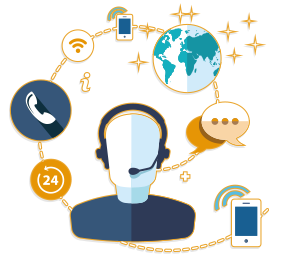 An additional benefit of having virtual numbers as business phone numbers is that you can take advantage of having a local, international, or toll free number.
Here is some more information about these numbers:
Toll free numbers: These numbers charge the receiver instead of the caller, making it free for customers to reach out to you. On the other hand, you can get a local number in almost any city, state, or country across the globe and have incoming calls forwarded to an alternate number where you or your team can answer it.
Local numbers: Local numbers are less expensive for a customer than calling an international number or a number with different area codes. These numbers demonstrate that you are considerate of your customers, giving them more reason to call your number. Customers are more likely to answer a number they recognize and so having a local area code or a local number is more attractive than an unknown international number.
VoIP Makes Teamwork Easy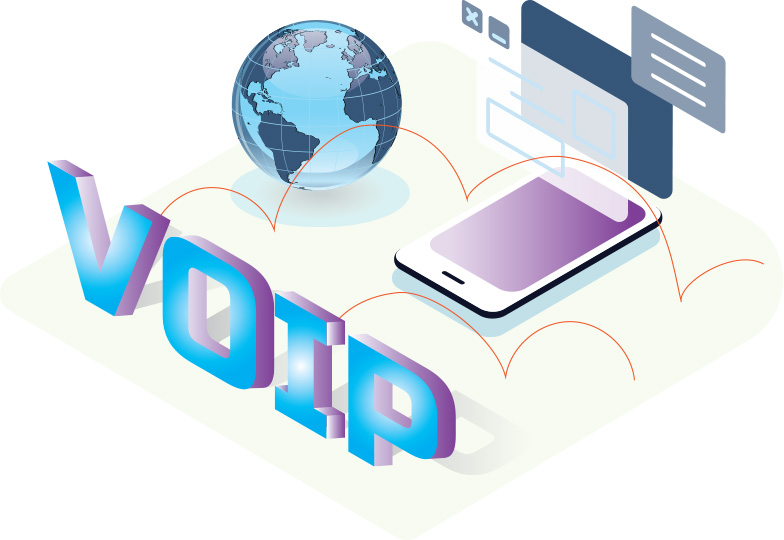 Business phone numbers with VoIP technology also work well with extensions and private branch exchange (PBX) systems. Virtual PBX allows all lines of communication to connect to you digitally. Record and forward calls, set up welcome messages, and more without being stuck to a landline phone. Use unlimited extensions to categorize and organize different departments across your company as well as different office locations. Create a better system for internal communications. Customize your office lines to suit your teams' needs and manage incoming calls more effectively.
A Freelancer's Tool: How Virtual Communications Can Benefit Start-ups & Small Businesses
Freelancers, solopreneurs, or small business owners rarely consider getting a business phone number because, why not just use a personal number? But having a number solely for business calls keeps your work and personal life separate. A business number can make your company look professional. But more importantly, you can make use of some great features at a reasonable price. No more dropped calls due to a bad phone network connection. Use custom greetings to personalize your calls. Forward or redirect calls to your partner or teammates during certain times of the day. Increase credibility to ensure your customers know your business is reliable. Balance your work and personal life better with virtual communication solutions.
Useful Features That Make Conversation Happen
Virtual phone service providers, like United World Telecom, understand how important customer interaction is for companies. And so, telecommunications engineers are constantly inventing and upgrading features to improve the way a company communicates with its clients. United World Telecom offers many such features that help create different channels of communication to ensure incoming calls are answered in the most efficient ways. These features also help you customize your service to make it stand out against competitor organizations. Here are some features that benefit businesses most:
Call forwarding: This forwards calls to any number or numbers, to any location, or any device.
Simultaneous ringing: You can have incoming calls ring simultaneously on multiple phone numbers ensuring you receive calls anywhere and at any time.
Time of day routing: This feature redirects incoming calls to one or more alternate numbers during specific times of day.
Call recording: Allows you to record incoming or outgoing calls to study customer preferences or assess your team's standards of customer service.
Multiple extensions: Enables you to add extension codes to your virtual company number so that callers can connect to the person or department needed.
Interactive Voice Response (IVR): This is an automated system to handle high call volumes and improve customer service by directing customers to particular departments.

Virtual Numbers: A Marketing Tool
Did you know you can market your company with virtual business phone numbers? United World Telecom offers vanity numbers that customize your virtual number to align it with your brand. You can use memorable patterns or insert letters for words associated with your company or industry in your number. For example, 1-800-TRAVLRS for a travel agency. Or, use easy-to-remember patterns like 877-292-2922. The point is to make your number easy to recognize and remember, and to help it stand out against competitors. Then, advertise this number in places where you get high traffic that can capture attention on a larger scale. Think: billboards, business cards, marketing emails, and more. Soon, customers will associate the word or industry with your company, which will result in greater communication and reach.