Many small company owners and members of staff use their personal smartphones when making work-related phone calls. Some even still use landlines for their business calls.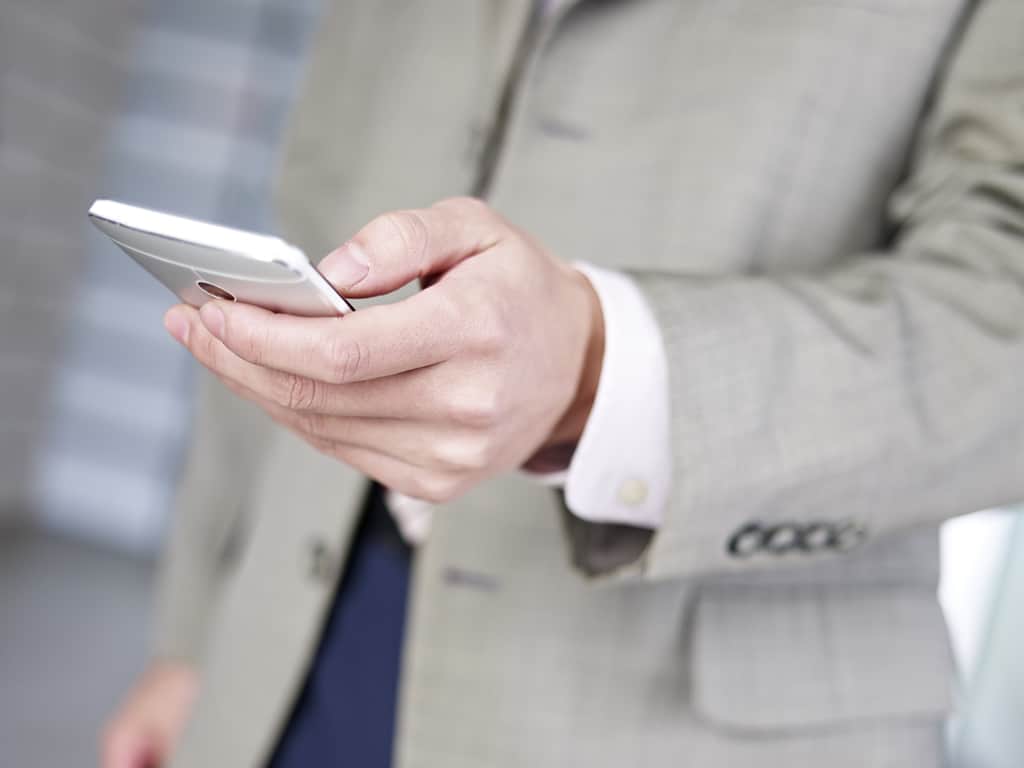 Although it makes sense in many ways to use your personal phone, and it can be a big step to make a change, if you want your business to be successful in the 21st century, you make need to make an upgrade. This doesn't have to be as big a deal as you may think, if you switch to virtual business telephone numbers.
Why Virtual Business Telephone Numbers Are the Way to Go
These days, more and more people throughout the world have cell phones instead of landlines. So, it makes sense to contact your customers and business associates using your smartphone instead of installing a landline in your office. But why get a second cell phone just for your business? You can make business calls on your current cell phone without having to use your personal number. All you have to do is subscribe to one or more virtual business telephone numbers.
How Virtual Business Telephone Numbers Work
Virtual telephone numbers allow you to turn your smartphone into a fully functional business telephony system. Virtual numbers allow your cell phone to manage every single call that comes into your business. Once you've got your virtual number system up and running, you can add all your team members. That way, you can have calls routed to the phone number or numbers of your choice. All calls made to your virtual numbers are then routed directly where you want them to go.
Added Advantages of Virtual Business Telephone Numbers
Many virtual number providers, such as Global Call Forwarding, also offer a suite of additional features that can make your virtual business telephone numbers even more useful.
Some of these features include:
Simultaneous forwarding: You can have calls to your virtual numbers routed to multiple numbers at the same time until someone answers. This feature will also allow you to set a rule for forwarding calls during certain hours. This allows you to answer calls from different time zones.
Automatic call recording: This is a great feature which allows you to recall all or any incoming or outgoing calls. You can use the recorded calls to assess your team's standard of customer service, use them to train new hires and improve current ones, and use them to resolve any customer disputes.
Multiple extensions: You can use a single virtual number to reach your company and then add extension codes so that callers can connect to the person or department they need.
Voicemail, fax, and SMS to email: Even if you are too busy to answer a call, you can still have your voicemail, SMS, and faxes sent to your email inbox so you can check them straight away, even if you're in a meeting.
How to Choose Virtual Business Telephone Numbers
Now that you can see all the advantages of using virtual business telephone numbers, you need to choose the right provider. This is where it can become a little overwhelming, because there are a lot of virtual telephony solutions available and not all of them are going to be right for your business. Here are some things you need to look for in a reliable provider:
No hidden fees, contracts, or limitations
Rollover minutes
Extensive redundancy cloud service
Plenty of additional options
A wide range of international local and toll free virtual numbers
Value for money on all services
A highly trained tech team
24/7 customer support
This is why Global Call Forwarding is a good choice; they can check off all the above criteria, and they have over two decades of experience providing large and small companies with virtual numbers. It doesn't matter if your company is a new start-up or a global enterprise, Global Call Forwarding has the knowledge and experience to help you find the virtual number you need to enhance your business.
You can start out with one virtual number and increase them as your company grows or sign up for hundreds and reduce them as your needs fluctuate. Global Call Forwarding understands that business needs are changing all the time and they can accommodate your individual needs. Global Call Forwarding offers the following services:
International virtual numbers
Local virtual numbers
Toll free virtual numbers
Vanity numbers
Unlimited extensions
SMS forwarding
No contracts, no commitments
Global Call Forwarding is a leading toll free and virtual number provider. The company has available numbers in more than 140 countries. They have also earned the BBB's highest A+ rating. Contact Global Call Forwarding today and ask about our risk-free trial. We are here to help you put your company on the global map.