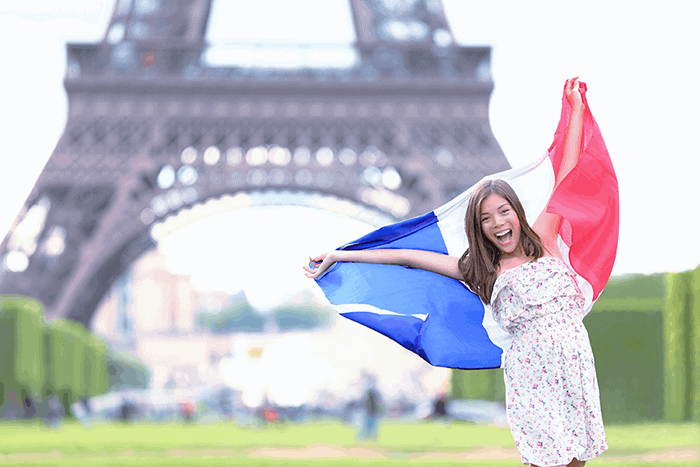 Launching a business in a new location can prove challenging. Starting a business internationally, for example, in France requires additional tools and resources. A France toll free number can make this global expansion possible by establishing communication channels between your business and local French customers.
Buy a France Toll Free Number
French toll free numbers can also be called a "numero gratis", or "numero 800". For a business to be successful, it needs to be reachable and responsive. This means that customers should not have issues contacting your business and must benefit from quick responses and resolutions. International toll free numbers, specifically France toll free numbers can help your business attain such a relationship with French contacts.
French Toll Free Number Format
The format for France toll free numbers start with the dialing code +33, followed by the toll free prefix and the subscriber number: +33 0 (800) xx-xx-xx.
How Much Does a France Toll Free Number Cost?
We offer 5 different virtual phone number plans for businesses of every type and size. Our France toll free number plans start at $17.95/ month. Our international toll free service for France is available on a monthly basis without any commitment.
How Long Does it Take to Get One?
We have France toll free numbers with prefixes (800) and (805) available for instant activation, upon receipt of valid documentation. Browse our inventory of France 800 numbers.
France Toll Free Number Restrictions
Toll free numbers in France are reachable from mobile phones, landline, and through voice over IP. They are generally only reachable from inside France. This means that international callers to a French 800 number will not be able to reach their intended destination. France toll free numbers, however, can be forwarded to any destination worldwide.
Reasons to Buy a French Toll Free Number
International toll free numbers have countless benefits for a business. They help you enter an international market from any location in the world. Therefore, with a toll free France number, you can start building your business in the country without needing to be physically present. And by using numbers that are free for locals to call from within France, you will be encouraging customers and interested parties to connect with you.
Benefits of a France Toll Free Number
Locals can call your company without worrying about the distance or international calling fees. Increase the trustworthiness and reliance by making your business accessible. Sign up for a France toll free number online or give us a call to receive a free consultation from one of our experts.