If you've never used a call forwarding service before, you are probably not aware of the many benefits it can bring to your company, particularly if you are a small business owner. Consider a call forwarding service to be the same as having your own personal assistant on hand 24/7 to reroute all your incoming calls to wherever you or a member of your team is available to answer them.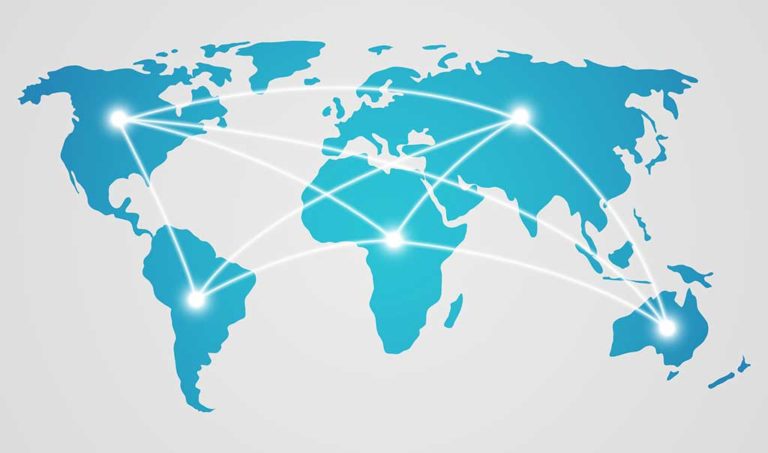 If you're always on the go, this can be a huge relief because calls can be directed to your home office, smartphone, landline, VoIP, or call center. It's entirely up to you, which gives you a lot of freedom to schedule your call protocols in advance, or to change them on a daily basis as you choose. For your customers and your business colleagues, it means that they can reach you at all times, wherever you are, even if you are overseas.
How Does Call Forwarding Work?
Call forwarding is becoming an increasingly popular service for businesses of all sizes, but particularly for start-ups and small businesses who don't have a call center or receptionist. It's an affordable and effective solution for managing inbound calls, and if you haven't tried it yet, it's about time you did.
A call forwarding service allows you to activate your own local phone number or an international toll free number anywhere in the world. That makes it of particular benefit to businesses who want to establish a virtual presence in cities around the world.
Why Your Company Needs a Virtual International Presence
Let's say your business is located in the United Kingdom, but you would like to establish local points of contact in Germany, France, Italy, and Spain. Setting up a local area office in each of these countries would probably be way beyond the reach of your budget. However, a call forwarding service can provide local or toll free numbers in many countries. If you choose United World Telecom as your service provider, you will be able to choose from numbers in more than 80 countries throughout the world.
Once your international local or toll free numbers have been activated (which usually only takes a few minutes), all calls made to the numbers will be redirected to your U.K. company office, or your smartphone, or any other U.K. number of your choosing.
The ability to forward calls is very important for your business if you want to retain customers and convert more leads. You can't afford to miss or drop calls, so call forwarding provides the perfect solution, especially if you are busy or are a frequent traveler. Now you won't have to leave outgoing messages telling callers to use a different phone number; their calls can be forwarded directly.
The great part is that you can change your forwarding number at any time, and it's so easy to do. All you need to do is access your online console, via your smartphone, tablet or computer and you can change your settings in just a few clicks. No matter how many changes you make, your toll free number will always remain the same because that's the one that you distribute to your customers.
You can take advantage of international toll free numbers by subscribing to several. You can get different toll free numbers in all the areas in which you do business. You can also subscribe to several numbers in the same area so that you can keep an eye on your different marketing strategies. This enables you to see at a glance which ones are working best for you and which ones need changing. For example, you can use different toll free numbers for each of your advertising campaigns; one for your website, one for your billboard ads, one for newspaper ads, and one for radio. Because you can track all your incoming calls, it's easy to see which of your advertisements are generating the most leads.
Why Choose United World Telecom?
When you purchase your numbers from United World Telecom, you have access to local or toll free numbers all over the world. When you have a presence in these countries, your local customers will feel confident that they are dealing with a local company. As well as being able to call your company free of charge, they won't have to deal with cumbersome international calling codes. You can even add local ringback tones to your numbers so your customers will have the comfort of hearing a ringback tone with which they are familiar.
While physically moving your office may be impossible, setting up a call forwarding service presents an affordable and efficient solution for connecting with customers around the world at any time. Contact United World Telecom today and let their expert team help you expand your reach across the globe.