It's not always easy dialing an international number. How it's done can vary between different locations, and it requires a specific process. However, we're here to help! Hopefully, the information below will help you learn how to call international numbers.
Calling International: Mobile or Landline Dialing?
Whether you are calling from a mobile device/ number or are calling international using a landline will make a difference in how you dial. Before mobile phones were the standard, most people called overseas using landlines, however, now with mobile devices, it is simpler than ever. It's also important to know ahead of time whether you are calling a mobile number or a landline number because, in some countries, the process differs slightly. So before you embark on making that call, be sure you know which format you're going to have to use to avoid any confusion. Depending on your long-distance carrier, how to actually make the call may be a specific process, as well, so keep that in mind.
Here's How to Call an International Number from a Mobile Phone
Making an international phone call using a mobile phone is quite simple, however, costs can be very high. It's important to know these costs ahead of time before making international calls on your mobile device to avoid any surprises. Here are the steps to take to make an international call from a mobile phone:
Dial the international prefix for the country you are calling from. If you're in the US, it will be 011; if you're in England it is 00; if you're in Australia, it is 0011.
Dial the international code for the country you intend to call.
Dial the local/ area code for the number you are calling; this can vary by country. Some countries do not use area codes, using just the international codes.
Dial the phone number you want to reach.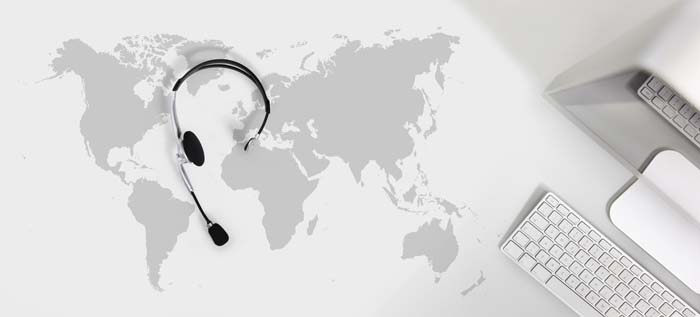 How to Make an International Call from a Landline
Here are the steps to take to make an international call using a landline:
Dial the International Direct Dialing (IDD) number.
Dial the international call prefix or country calling code. Some countries share calling codes. The United States, Canada, the Caribbean, and Guam use the country code 1.
Dial the area code. Some countries do not use area codes while some large countries have hundreds of them.
Dial the phone number.
Calling Select Caribbean Locations or Canada from the US
If you are in the US and want to make a call to Canada or somewhere in the Caribbean, the process of calling will be the same as making a domestic call. Not all countries in the Caribbean fall under the North American Numbering Plan, but those that do include Turks and Caicos, the Bahamas, Bermuda, Jamaica, Cayman Islands, Puerto Rico, Dominican Republic, and the US Virgin Islands, among others. The process to call these numbers is as follows:
Dial 1.
Dial the area code.
Dial the phone number you wish to reach.
Additional Ways to Make International Phone Calls
In addition to the above-mentioned methods for calling internationally, you do have other options. Here is a look at a few ways you can make international phone calls less expensively.
Virtual Phone Numbers: With virtual phone numbers, you can have a phone number for almost any location. If you connect the outbound calling feature with it, you can use that number to make outbound calls to that specific area exactly like a local. This will help you avoid long-distance charges on your cell phone.
Web Phone: Powered over the internet, a web phone enables users to make international phone calls from a computer.
WhatsApp: WhatsApp is also an app powered over Wi-Fi or your phone's cellular connection, enabling you to send messages and make voice calls almost anywhere in the world. It's free and powered entirely over the internet, making it a very efficient option for communicating internationally.
Making Calls with United World Telecom Services
To conclude, making international calls is fairly simple, so long as you know which format to use, depending on what device you are using and where the call is being made to. In our global world, communicating across borders happens frequently, and as a result, there are a great many ways to call internationally. Whether you wish to use your cell phone, landline, or an app, the process will be easy. To make things even easier, you can purchase a virtual number to have the easiest "in" for the country you are calling. To purchase a virtual phone number, head to United World Telecom today.